Being a blogger, I write a lot. I found Grammarly back in the middle of 2015. I'm using it from then till this date. I think I'm more than qualified to write this Grammarly review. Learning everything important to know about this app feature after reading this page (or even skimming through the bold lines will work just fine). I will call this article – Grammarly review 2021.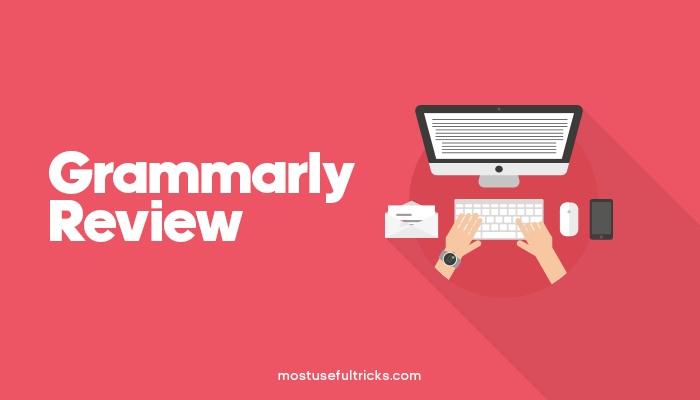 The Internet is growing day by day, and many people want to share their knowledge. However, some people are hindered from sharing it just because English isn't their primary language.
In this situation, the writer opts to write in his primary language on the same topic, which could grab readers globally. Thus, the opportunities for the writer become limited to a particular reason.
If we talk about Blogging, the correct use of Grammar and its punctuation is crucial for SEO. And also to convey the knowledge to the audience easily. Nobody likes to read a blog in which there is a hell of a lot of grammatical mistakes.
It is observed that Google also demotes websites with poor grammar in SERPs (search engine results page). Thus it's a no-brainer thing for any blogger or basically any writer to use a grammar checker app like Grammarly.
Read more on Brighter Guide:
Gmail Alternatives: 7 Best Free Email Services to Use
10 Best Free Proxy Sites List for 2021
7 Best Survey Websites
How To Delete Gmail Account And Still Use Other Google Products
Ubuntu 19.10 After Install: What to Do?
What Is Grammarly and How Can It Help You?
Grammarly was founded in 2009 by some serious grammar lovers who claim that Grammarly is the most promising grammar checker yet. The service has proven to correct grammatical errors, improve word pairs, check plagiarism or repeated words, and much more.
Grammarly is aimed at anyone who writes or wants to improve writing skills. It is much more than your regular inbuilt dictionary in the Windows operating system. Grammarly checks for over 150 basic and advanced grammatical measures. It also checks for possibly confusing words (for example, confusion between its and it's).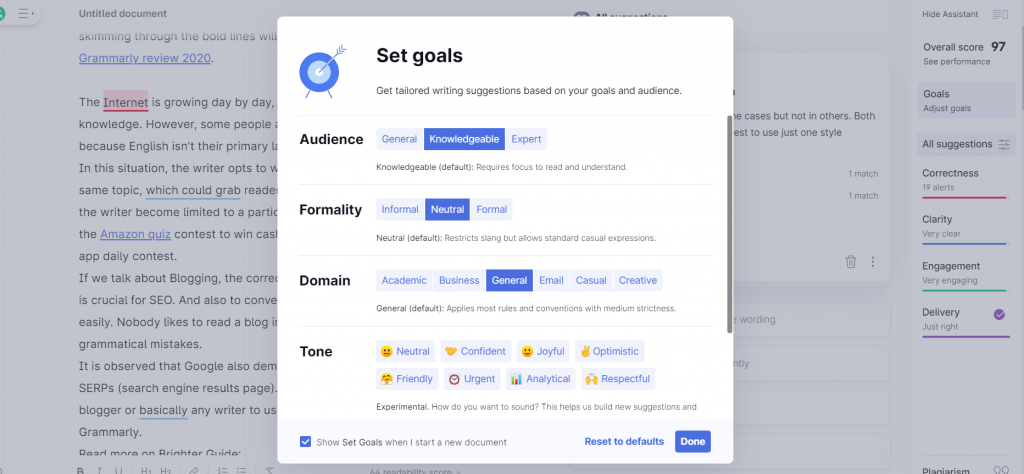 One month's Grammarly premium license costs $11.66, which is somehow worthy of what this application delivers. While some writers may find it expensive to pay $11.66 for a one-month license of Grammarly, it's totally worth the money. One thing to note is, you only pay when you subscribe to Grammarly premium. There is a free version of Grammarly, and you can sign up for Grammarly's free account.
The free version has some limited features, but it should be enough for the majority of writers. You can signup for a free account now and upgrade to a premium account when you can afford it. Those who enjoy watching YouTube videos must download YouTube Vanced app to enjoy ad-free video streaming for free.
Now we know the basics of the Grammarly app, let's learn which things actually made me use this app for such a long time. Below you can check the pros and cons of the Grammarly app.
Pros and Cons of Grammarly
If you can't decide on whether to use Grammarly or not, then this list of pros and cons might help.
Pros of Grammarly
It helps students to improve their project grades.
Grammarly has proven to enhance the writing skill of its users.
Its interface and usability are straightforward and easy to use.
Grammarly also comes with add-on extensions for browser and offline text editors, which let you use Grammarly everywhere.
Vital for non-English speakers and students who are learning English.
Builds more confidence while writing content or an essay.
World-class Grammarly vocabulary and correction algorithm helps you to deliver error-free content like a professional.
It even detects plagiarism of your content, making you certain that your content is unique on the entire web.
It also comes with a free Grammarly license which can be used for basic grammatical error correction.
The free tools with Grammarly are also effective.
This tool is perfect for bloggers and content writers, and thus it enhances the SEO of the page resulting in higher ranks in the Search Results.
Use with applications other than MS Word, like Grammarly for LibreOffice.
Cons of Grammarly
The $29.95 price point might sound expensive to some writers.
This tool cannot be downloaded offline and only comes into action when connected to the internet.
On Mac, Grammarly Microsoft integration is not available yet.
This application can't replace a teacher or a human grammar checker.
Is Grammarly Really Worth It?
I have been using Grammarly since its inception and believed; it has improved my grammar a lot. Grammarly not only helps to correct grammatical errors but also improves the vocabulary of its users. Knowing that English is not the primary language of most countries worldwide, everyone needs a tool like Grammarly to improve their English writing skills. Everything about writing is easy with this tool, even how to undo Grammarly certain errors you made.
You can try the Grammarly online editor for checking longer papers and essays, the iOS or Android app for mobile writing, and the browser extension to make sure your writing is clear and mistake-free on any website. If you are a content writer, you can use it to edit current web-page articles, highlights from articles, or any articles you are working on. You can use it to check spelling and writing styles. You can use it on any device. Of course, if you are not happy, you could request fo Grammarly refund.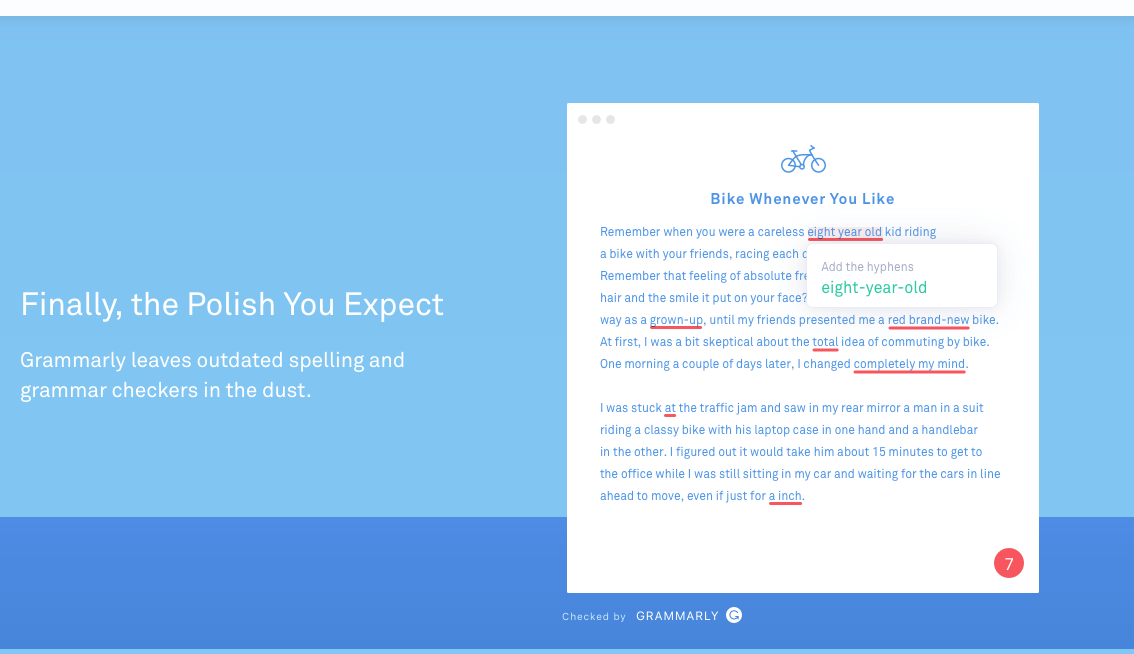 Read more on Brighter Guide:
Dropbox Alternatives: 7 Best Cloud Storage Services
TeamViewer Alternatives: 7 Best Free Remote Access Softwares
How to Open Accidentally or Recently Closed Tabs in Chrome
Download MX Player for PC Laptop Windows 7/8/8.1/10
Download SHAREit for PC Laptop Windows 7/10/8/8.1
Conclusion
As I already said, if you don't want to spend any money right now, then sign up for Free Grammarly. But if your budget can afford it, you can subscribe to Grammarly Premium.
Talking about the price point, Grammarly charges $11.66 for a month of premium subscription, which is literally worth what you get with this tool.
Have some thoughts? Need an expert's opinion? Shoot them down in the comments section.
Get all the answers to the Amazon quiz contest to win cash and daily prizes from the amazon app daily contest.