When two users are physically present in the vicinity, they need to keep tabs on each other through messages, calls, and others. However, when it comes to work-related aspects, all the issues can't be discussed over the calls and mobiles. Rather, under such cases, you might need access to someone else's screen. However, since you are not physically present with the second user, you won't be able to view or do some operation on the secondary screen.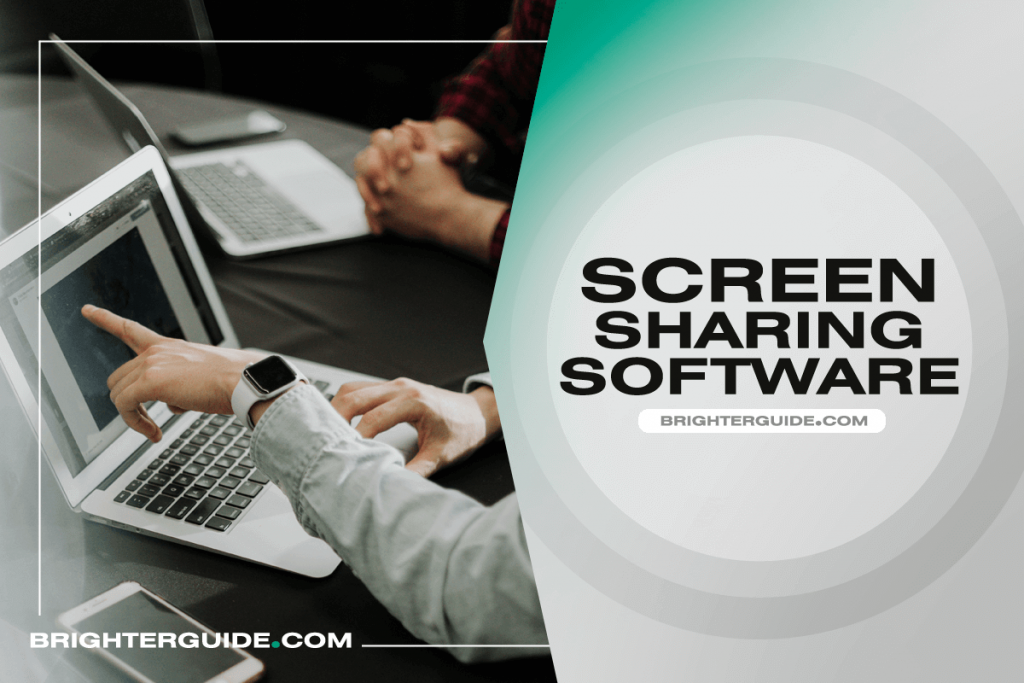 This is where the screen-sharing software comes in. This is an application that allows one particular user to share his screen and let others view it over a meeting. Control can be given over to the viewers where they will get access to your hardware temporarily. Screen sharing applications are very essential in offices having different work locations.
Before we move on to our list of screen-sharing software, check out other software that could help your business: project management software, 3D modeling software, accounting software, data recovery software, ERP software.
Best Screen Sharing Software 2021 – Our Top Picks
To help you decide better on which screen-sharing software to use, we have here the features, pros and cons, and prices of the top 10 screen-sharing software plus some more brands worth trying.
Microsoft's convenient solution to your screen-sharing needs
One of the best applications for different enterprises is Microsoft Teams, which is appropriate for both large and mid-size businesses. You can use this screen sharing tool as an extension in your regular browser or you can down the application on your device. Both ways you will be able to access all the features of the tool. Coming to the features, chat sections are there from where you will be able to make audio and video calls. Video quality and sound are amazing and you wouldn't have any problem in understand what's being done during a meeting. Both personal and group conferences can be arranged on Microsoft Teams.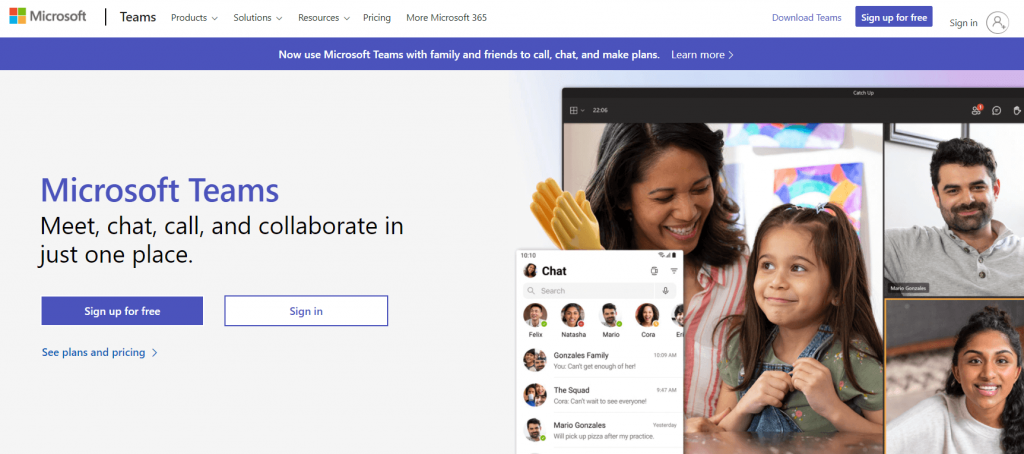 Pros:
Highly adaptable
It is tightly integrated with other Microsoft Office applications.
There are numerous integration options.
Microsoft 365 business accounts include this feature.
Cons:
Only works well in a Microsoft-centric environment.
A compartmentalized design exudes formality and rule-following, which may stifle open dialogue.
Microsoft 365 Business Basic USD$2.50 user/month
Microsoft 365 Business Standard USD $10.00 user/month
Favored by companies around the world
Another platform for arranging online meetings is the Cisco Webex which is being used in several companies. For accessing the software related to your company, you need to give your credentials which is the first level of authentication. Once done, you can enter the meeting ID which is the unique address of a particular meeting room. It can be a group meeting or a private one. Online screen sharing of the entire desktop will be available as soon as the call will get connected and you will enter the meeting room. Change of control is possible on Webex.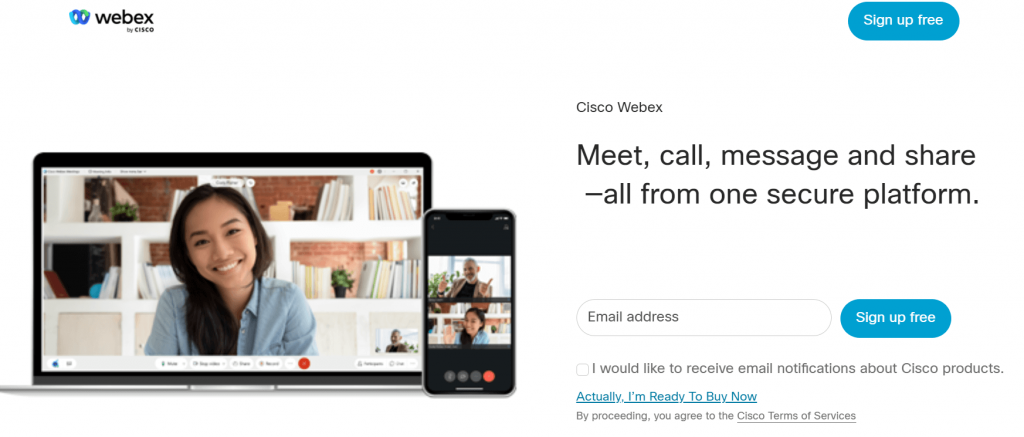 Pros:
There is a free plan available.
Interface that is easy to use
Powerful application sharing and whiteboarding capabilities
There is a cloud recording included.
Cons:
On average, it is more expensive.
Cloud storage is limited to 10GB.
Contact Cisco Webex for pricing
Globally recognized and used by enterprises
Being collaborated with Google based applications, the Google Hangout is definitely one of the most used platforms for online meetings, chats, and conferences. It can be added as an extension to the chrome browser or downloaded as an application. It has cloud infrastructure, and hence data transfer and sharing will be done securely. No cyber threat or data leak will happen during live meeting sessions. It can be used on mobile devices also, both on Android and iPhone. The best thing about Google Hangouts is that documents of any type can be shared through the interface.

Pros:
Hangouts Meet is already accessible through Gmail.
The GUI's simplicity and cleanliness
Cons:
A Google+ account is required.
There is no Message Track.
It is not possible to set a status.
Business Starter $4.20/user/month
Business Standard $9.60/user/month
Business Plus $18/user/month
Complete package of features and functionality.
You will have both the free and premium packages in the Proficonf screen sharing tool, thereby allowing you to arrange meeting solutions as per the business's flexibility. In the free version, standalone screen sharing is possible between two participants but if you are planning to include more during the meeting schedule, an upgrade to the premium will be needed.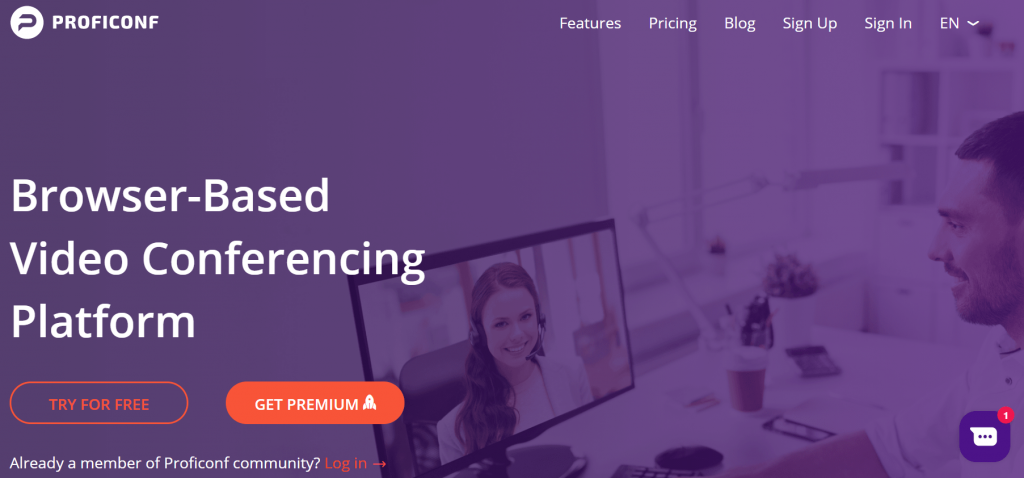 Pros:
Beautiful Ui and and has great features.
Very good video quality and security.
Cons:
No IOS support.
Still under development.
Screen-sharing within the reach of your browser
You can access the meeting rooms either from the Chrome or Firefox extensions or directly paste the links in the URL of the browser. You will have the basic plan which will allow you to arrange both audio and video calls. The premium version will allow you to host meetings for a hundred and fifty participants.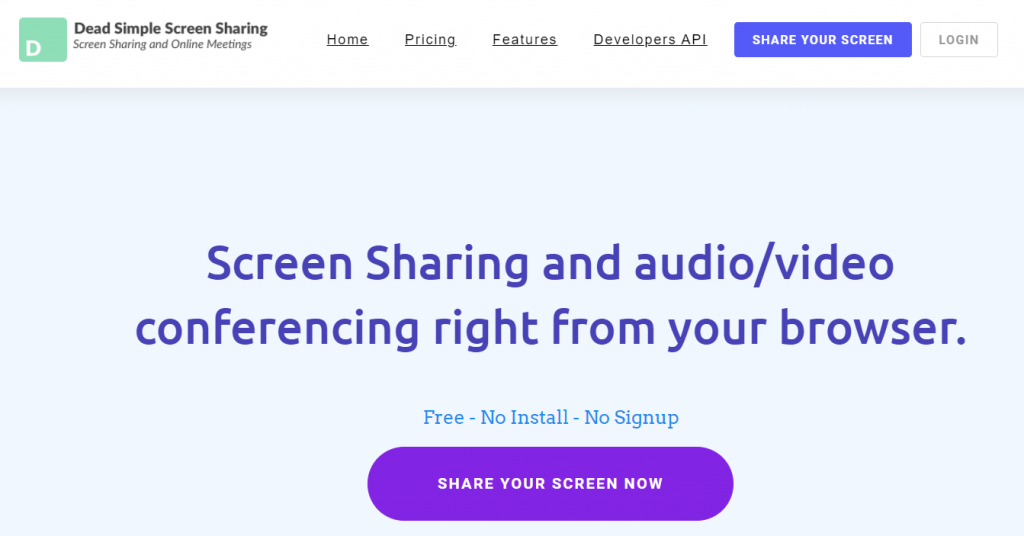 Pros:
Unlimited Participants
HD Audio Conferencing
Online Meeting/Webinar Scheduler
Optimized For Mobile Devices
Cons:
Limited participants in free version
Basic Plan starts at $0
Premium Plan starts at $9
Made to be simple for all levels of users
Mikogo is a simple screen-sharing tool that comes with a user-friendly application interface. It has a 14-day trial period which will help you to understand how the platform works. In this free package, each meeting can host up to twenty-five participants with no time limit. This is the main advantage of the Mikogo screen-sharing tool.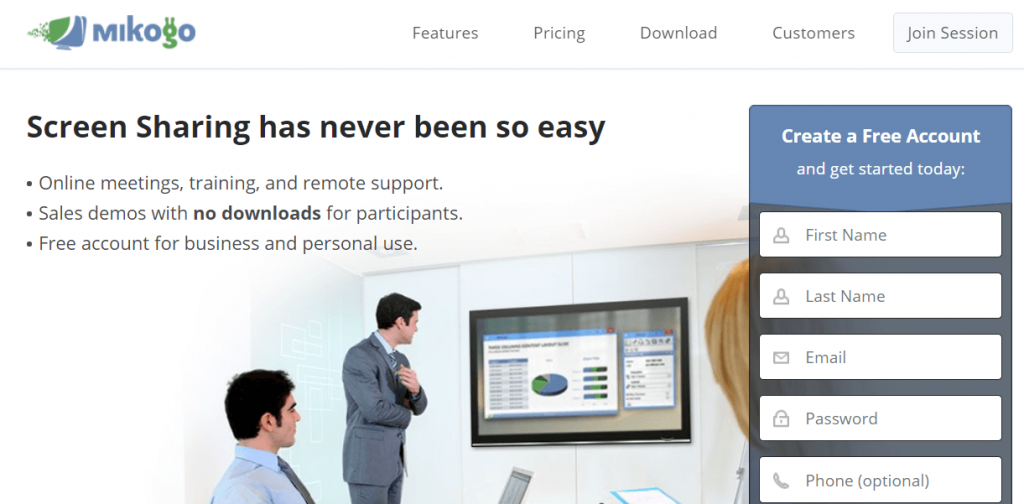 Pros
Fair price
Simple UI
Menus and prompts are staight-to-the-point
Cons
Sluggish download and screen refreshes
Doesn't work for a number of customer sites
Interface may sometimes be awkward
STANDARD $14/month
PROFESSIONAL $16/month
TEAM $48/month
Versatile and works best for cross-platform use
Screenleap is indeed one of the best applications for sharing the screen to any device with different OS. This application is compatible with Linux, Mac, and Windows and hence introduces high productivity and efficiency in the business. Chat box is available in the platform. In the free plan, forty minutes meetings can be arrange with eight views at the most.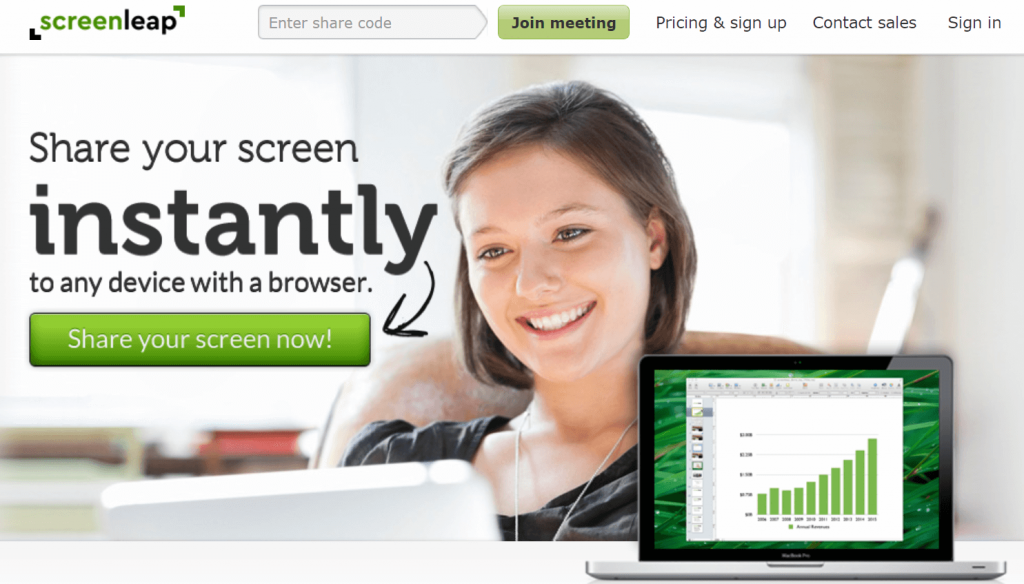 Pros
Simple UI
Easy use and navigation
Cons
Several unavailable features for cheaper planss
Basic $15/month
Pro $31/month
Company $15-39/user/month
Works simply and very straightforward
Just like the name suggests, this Show My PC application will arrange you to share the entire screen, a particular software or application or the chrome page. Here, even though the presenter can show his screen to the guests, he cannot let someone take control over his screen temporarily.

Pros
Fair price for remote desktop access
Screen sharing tools support everything from online meetings and remote helpdesk
Cons
File transfer tools or voice over IP when screen sharing don't work
UI is extremely outdated
Premium $14 /Month
Professional $19 /Month
Business $36 /Month
Enterprise $60 /Month
Free and shares your screen to the fullest
If you are looking for a free application for arranging the meetings, you can try the software from AnyMeeting. In the sharing options, you can share the screen, a particular application, or a specific chrome page you are working on. Apart from this, virtual video calls and conferencing can also be arranged on AnyMeeting's platform.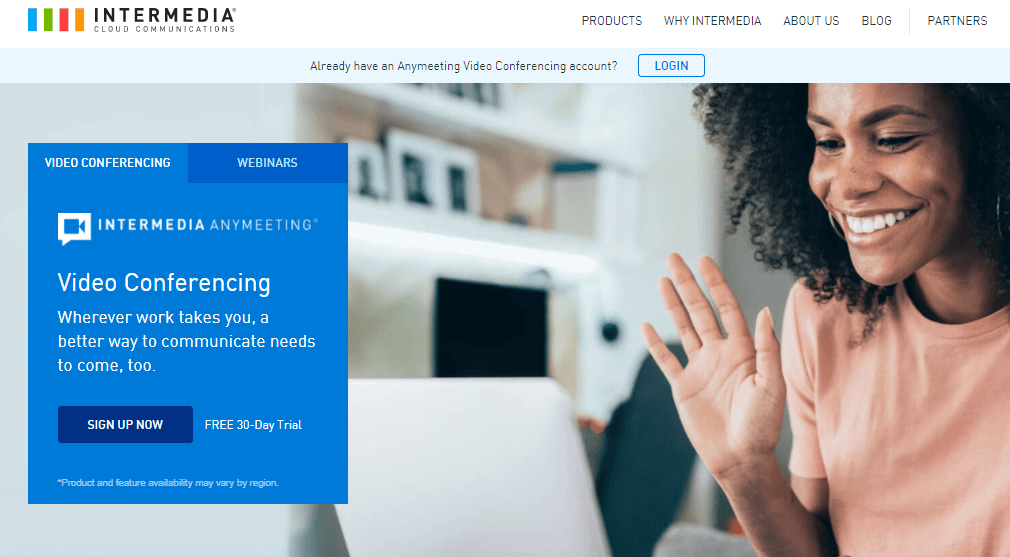 Pros
200+ Attendees
Works from browser with almost all features
Delivers video feeds optimized for all devices at all timess
Screen sharing from your browser
Useful whiteboard feature
Auto-transcription
Cons
Does not have end-to-end encryption in lower versions
Webinar features are given separately
Premium starts at $9.99/mo
The most popular screen-sharing software right now
Discord was initially created for gamers to continue with their communications while playing games at the same time. But now, it has become one of the best screen sharing tools where you can connect with various participants over the web browser or from the application. This particular screen sharing platform also allows chatboxes to be used during the audio or video meetings.

Pros
Easy access to servers
Good voice chatting
Very easy live screen-sharing
Cons
Made and meant mostly for gamers
11. Jisti Meet

With this video collaboration technology, you will be able to arrange meetings using chrome links or the direct meeting links. Team chat is available which will help you to converse with the meeting participants easily. This is one of the best communication tools that will allow you to share the screen during the video calls along with the YouTube videos.
12. Skype

Skype is one of the most popular online video-conferencing application which can be accessed on different operating systems, be it the Linux, Mac, or Android. It offers collaboration with several other applications, thereby offering more flexibility to the employees in an enterprise. Video quality is extremely high which will allow all the participants to take interest in the conference. Settings can be changed as per the business requirements. This is why Skype is amazing for video chats, public video meetings and conferences, and others. Call recording feature is also available on Skype which is why it will help you in online training sessions also.
13. Whereby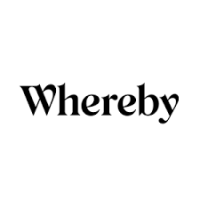 The Whereby application can be opened from a browser window without having the need to download it in the device. If you are planning to arrange multiple meetings with several attend is more than four, you will either need the premium or the business version according to your convenience. The key feature of this powerful screen sharing application is that one can stream YouTube videos while accessing the simple and basic meeting room features.
14. UberConference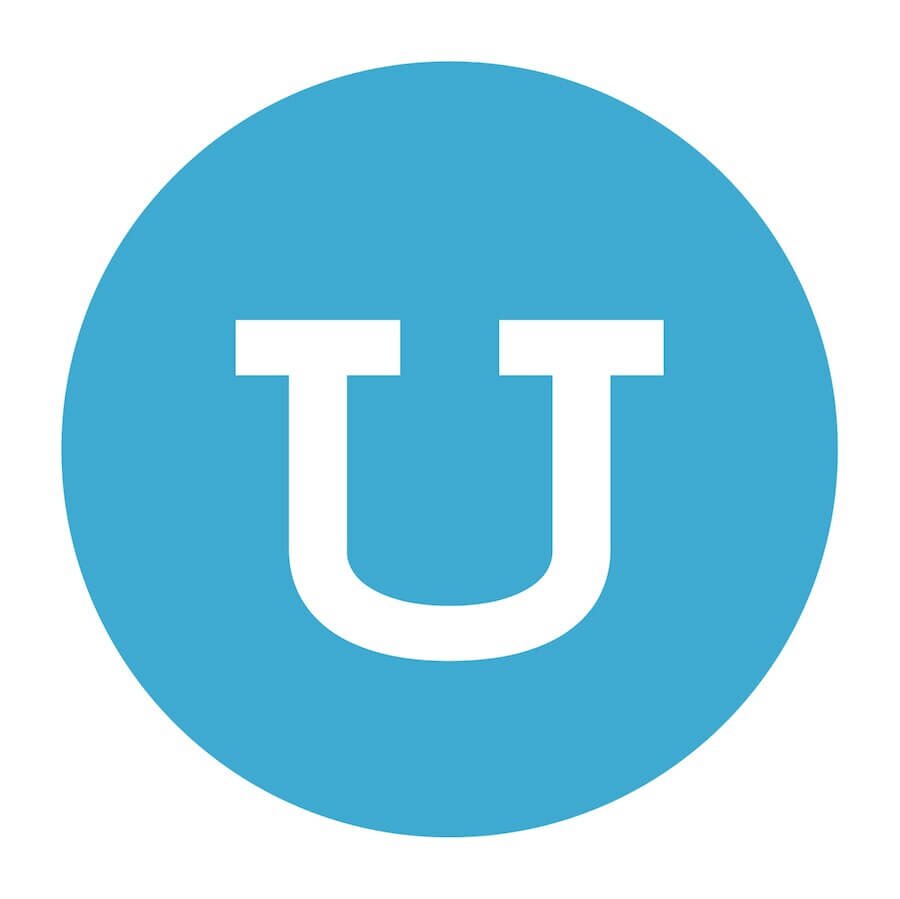 Using this UberConference application, secure video meetings and conferences can be arranged between one to one and one to multiple users. The software has features which will allow remote control access and control of cursors during screen mirroring for team collaboration meetings. Maximum participant limit is 10 and each call will last up to 45 minutes. For entering a meeting room, guests will have to enter a pin.
15. Zoom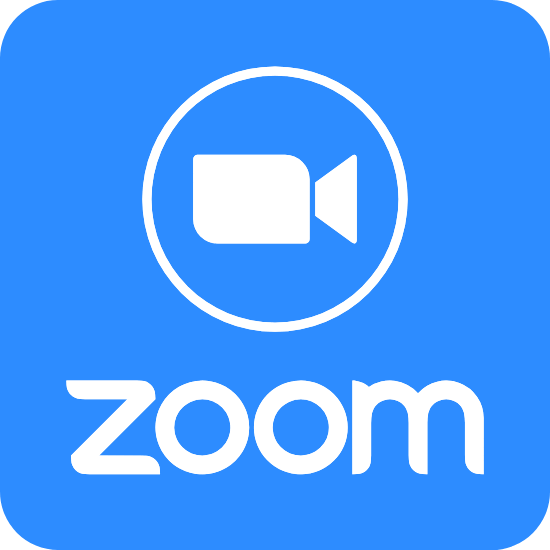 Zoom can be used both as mobile and desktop app, thereby giving employees the freedom to join a meeting from a device of their choice. Recording and future video saving features are available on zoom. The screen sharing functionality will allow arranging a meeting between three to a hundred participants at a time. Forty minutes duration is a basic time limit which can be increased after upgrading the app.
Other Screen Sharing Software
16. LiteManager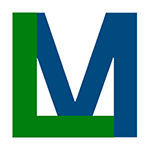 For a simple screen share platform, LiteManager has managed to help several businesses and companies normalize their workflows in critical situations. With this, you don't have to go out for arranging the meetings or conference calls. The entire screen can be shared using this particular screen-sharing tool. The best part of this online screen sharing tool is that the participants will have several options on the screen at the time of meetings.
17. MingleView

This is one of the best screen-sharing options that can be used both for personal and commercial uses. Here, you will get a free version for arranging meetings and video conferences with several users. You can even manage collaborations with this particular video conferencing tool easily. While arranging a meeting room, links are used got entering the session along with authentication credentials.
18. VNC Connect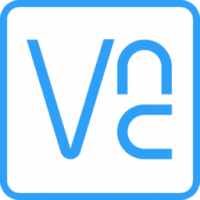 VNC Connect is a popular screen-sharing tool that a business can integrate into its core system for maintaining the workflow and provide instant solutions to customers and clients. It provides a 30-day trial period which is why you can first test this standalone screen sharing application before paying the bucks for premium packages. It can be used to schedule multiple meetings between two or more participants without any hassle.
19. Join.Me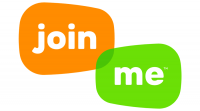 Join.me can help you arrange a wide range of meeting over the internet with multiple participants at the same time. Remote desktop sharing is also possible with this application. It has a user-friendly interface that will help the meeting solution teams to continue with the business procedure without any interruption.
20. Splashtop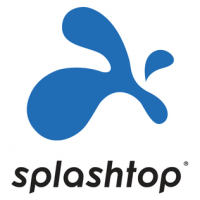 Join.me can help you arrange a wide range of meeting over the internet with multiple participants at the same time. Remote desktop sharing is also possible with this application. It has a user-friendly interface that will help the meeting solution teams to continue with the business procedure without any interruption.
21. GoToMeeting

GoToMeeting is one of the leading video conferencing applications used globally. Video meets and conferences can be arranged instantly, and multiple participants can join the room. Face to face meeting is possible with this conferencing screen sharing application. Most importantly, the software will allow remote desktop sharing also so that one can supervise the functioning easily. High-quality audio and video will make meetings and conferences smoother.
22. BlueJeans Meeting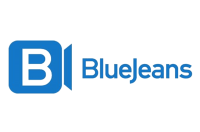 Even though the name sounds quite weird, most small-scale businesses prefer this particular BlueJeans Meeting application. It allows 100% web-based screen sharing, enabling businesses to work from remote locations without any hindrance. This is a cloud-based application that will allow users to connect through different devices in a particular video conference room.
23. GlobalMeet Collaboration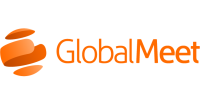 GlobalMeet is both a remote screen sharing and remote desktop software loaded with several advanced features for organizing proper workflow within the companies. Video conferencing can be initiated almost instantly without any delay. Several participants can join the meetings from a link provided by the host.
24. StarLeaf

Starleaf screen sharing solution will allow businesses to start meetings and collaborative conferences over a remote network. A high level of security is provided for safe data sharing. The audio and sound quality of this online meeting solution is quite high, thereby providing businesses to conduct their group operations in a real-time environment.
25. AIRTAME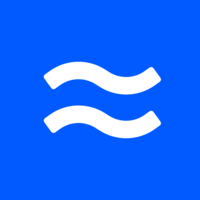 AIRTAME is another amazing screen-sharing app that you can use for wireless meetings and presentations on multiple devices. It is a cloud-based software that will help you to arrange conferences and meetings with multiple guests at the same time.
26. ezTalks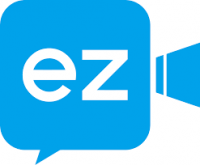 For standalone screen sharing, EZTalks is an ideal choice. It not only allows to share a screen over the internet but also is a perfect platform for video conferencing. Both cloud-based and onsite packages are present which offers a high level of audio and video quality sharing. For meetings, the tool is loaded with several features.
27. Surfly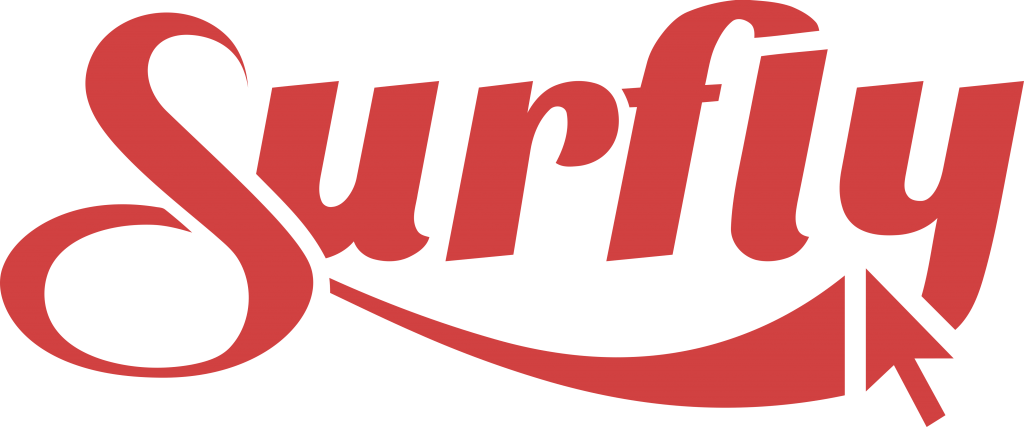 For a collaborated screen-sharing software, Surfly has gained a lot of popularity in the market. Screen sharing speed is quite amazing and it will allow the customers to share their issues easily with just one single click. This is one of the best visual collaboration platforms used by both small and mid-sized businesses.
Check out other software that makes business operation more efficient: OCR software, payroll software, property management software, video editing software, webinar software.
F.A.Qs
Can anyone use a link to enter a meeting room?
No, if you are the host, you need to create a virtual meeting room address in the form of a link. Once done, either you can share it over mobile devices or mail it to the intended person. Any other user who isn't authorized wouldn't be able to access the meeting room.
Do we have to download the screen-sharing software?
No, not every screen-sharing tool needs to be downloaded to the device. Applications like Microsoft Teams and Google Hangouts can be accessed from browser and also can be installed in the system. Webex can be accessed only through the browser. So, based on your business requirement, you have to choose what type of software you need.
Will there be chat options during an ongoing meeting?
Yes, in some of the tools, you will have a chat column during the screen sharing sessions. There, you can converse with all the participants through simple chats.  
Will I be able to control my screen if the access is given to another person?
No, if someone else is controlling your screen from the other end, you wouldn't be able to operate on your device. It will be possible only after you are given access.