Video nowadays is becoming the most popular source of entertainment as well as a medium of serving content to the audiences. The reason behind this is most of the people out there like visual graphics as it is very easy for them to go through the video and grasp the insight easily. Moreover, it is also easy for the creators also to make their point clear in front of the viewers.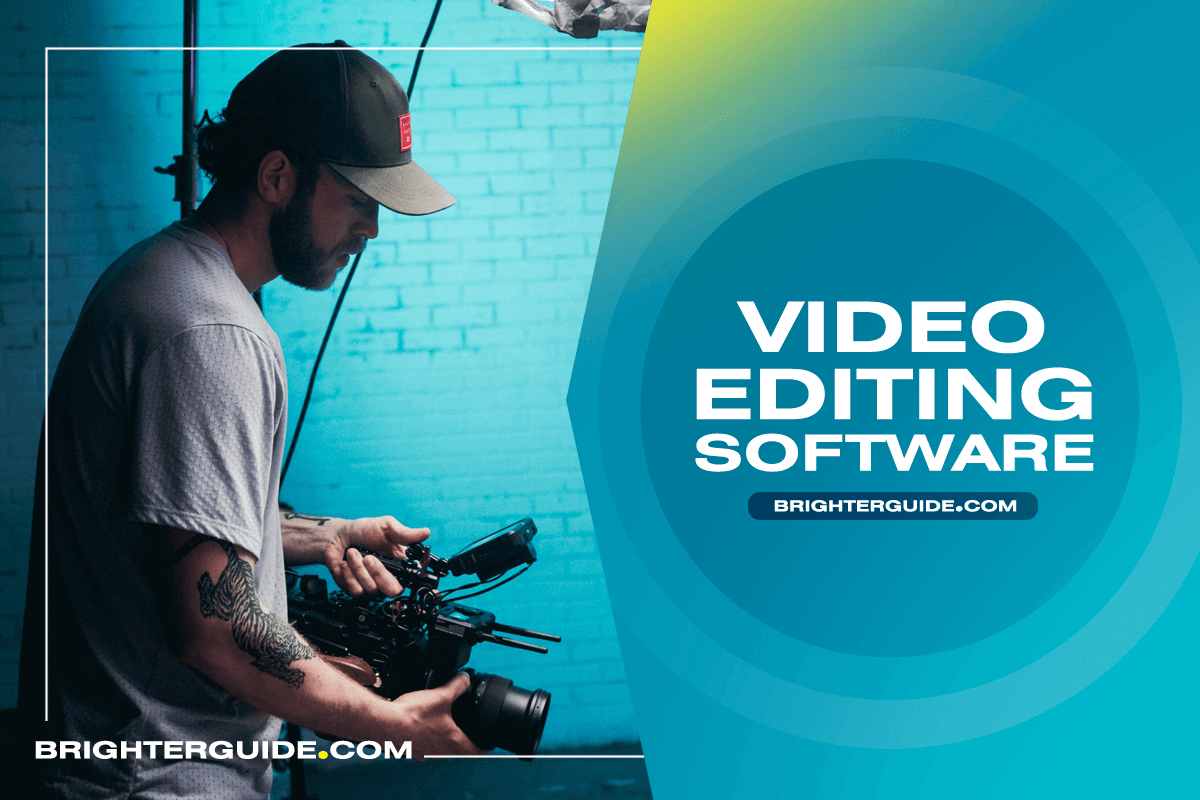 But due to increasing competition, most people are switching to video making. If someone is looking to serve something unique and eye-catchy, then they require pro-level video editing software and skill that can help them in their journey.
Best Video Editing Software List
Let's look at this table for our top picks in video editing software that beginners can use for complicated or simple video editing.
work on multiple videos at a time

professionals movie editing

Add music from your library

Sync with other Adobe staples

Professional video editing
Before proceeding with the list, you may want to check out our pages about Firewall Software, Presentation Software, File Recovery Software, Email Marketing Software, Inventory Management Software
Video Editing Software List – Our Top Picks
In this list of the 25 best video editing software, we have picked the top 10 for you. Based on customer reviews, we have sorted this list. Get the top 10 software below, followed by the list of other video editing software to try in 2021.
Best for Professional Videos and Films
Adobe Premiere Pro is one of the best video editing software offered by Adobe. It is an advanced video editor which is used by professionals for flexible video editing which can be broadcasted to TV and also used for Hollywood movie editing.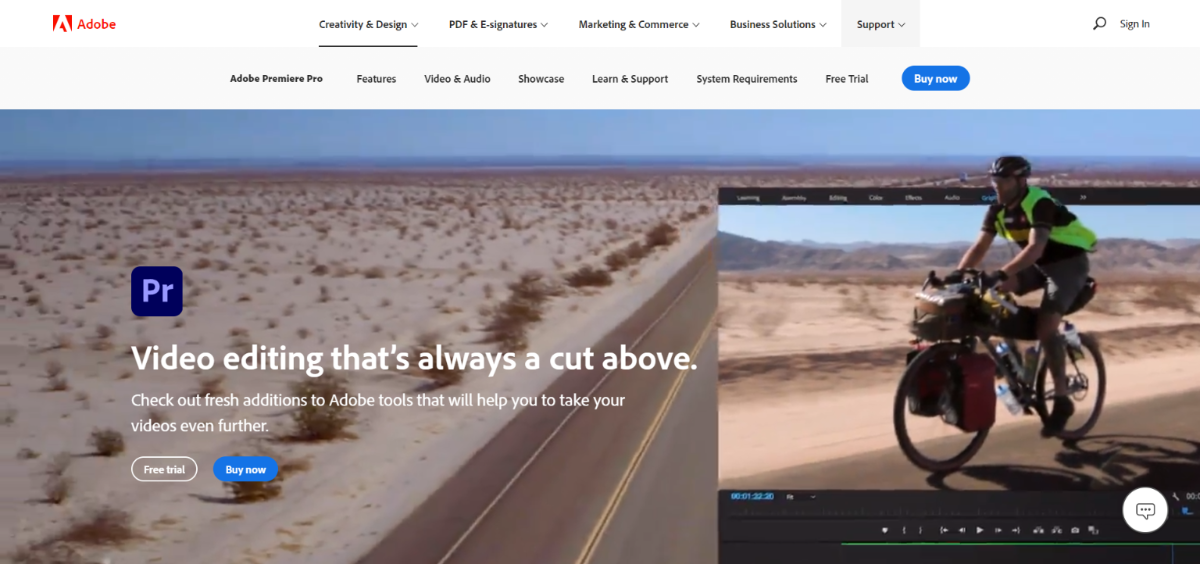 Pros
It allows a person to work on many projects simultaneously.
VR editing is also available.
Special Audio Editing effects can be introduced.
YouTubers can also provide titles to videos and graphics to it.
Cons
A strong system is needed to run
Not for the beginners
30-day Free Trial
$239.88 for a yearly subscription
Great tool for the beginners
Lightworks video editing software is also available for Linux, Windows, and Mac, which is powerful and has plenty of features that make it an efficient tool for many people out there. Some of the power-packed features of this program are:-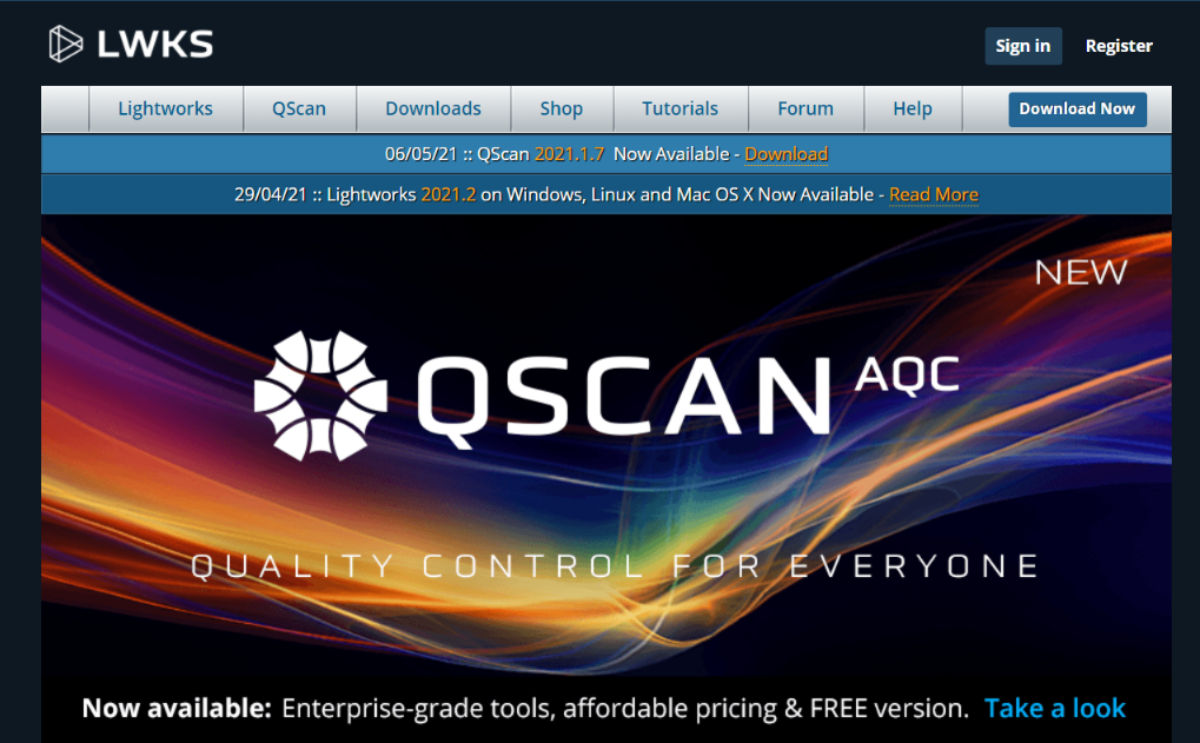 Pros
One can perform the task of high-precision trimming.
This tool also allows exporting video footage to YouTube in 720p formats.
Video formats available in Lightworks are huge.
Have great video editing tutorial videos which make it more comfortable and easy for a newcomer to start their journey and clear the basics.
Cons
The free version crashes randomly while working
Complicated at first, especially with the VFX
Free Download
$29.99 for a monthly subscription
$174.99 for a yearly subscription
$437.99 for outright subscription
Best for Multicamera Editing
If you are looking for the most advanced video editing app, then da Vinci Resolve is surely the one made for you. Some of the intriguing features of this app are:-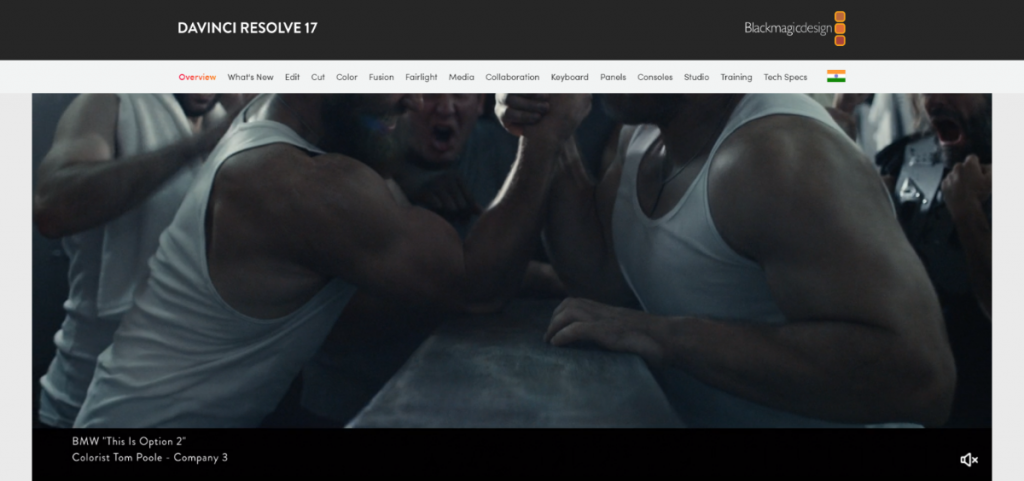 Pros
Video slicing and trimming can be done alongside this app. With that, there are some added features of master audio editing and color correction.
There are 2D and 3D angle title options in this app.
One can proceed with the option of multicamera editing.
Cons
No integration with external software like music production
.MKV files can be exported but can't be imported
Free Download
$357.01 flat price for Pro version
Great Tool for Professional Video Makers
This Adobe Premiere Rush software is available for editing videos on iPhone and Android platforms, having some mind-blowing features. Some of them are mentioned below.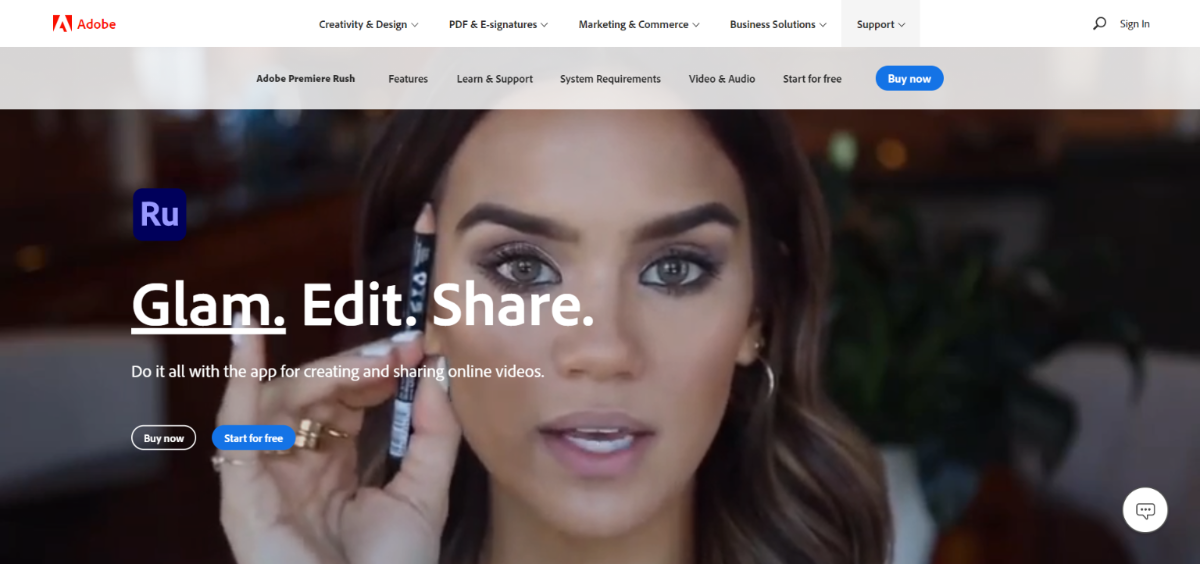 Pros
One can add music tracks to the videos by selecting them from their personal library.
Correction of colors is also available for making the video more realistic.
Two different editing modes available named Freedom and automatic versions.
Easy syncing with other Adobe staples with Adobe creative cloud system.
Cons
A little complicated for a beginner
Needs a Pro to handle detailed features
Free download
$9.99 per month for a single app
$52.99 per month for the whole creative setup
Best for Mac Users
This tool is also a Mac exclusive tool that looks like iMovies but has major differences when it comes to features of which some of which are discussed below.
Pros
The output projected by this tool is of high resolution.
After applying a file a person can take a preview.
Without facing any loss in quality of the image and video editor can edit with scaling.
There is a choice of many formats for users on this platform.
Cons
Designed only for iOS
Comparatively expensive
90-day Free Trial
$300 for the Pro version
Also, check the list of best project management software that every business should try in 2021. You might be interested in the following antivirus software to protect your computer from bugs or malware. Check the list here on Brighter Guide.
Share your work on social media platforms.
VSDC is software for desktops that is available in both the paid as well as free version. Advanced features of this tool are:-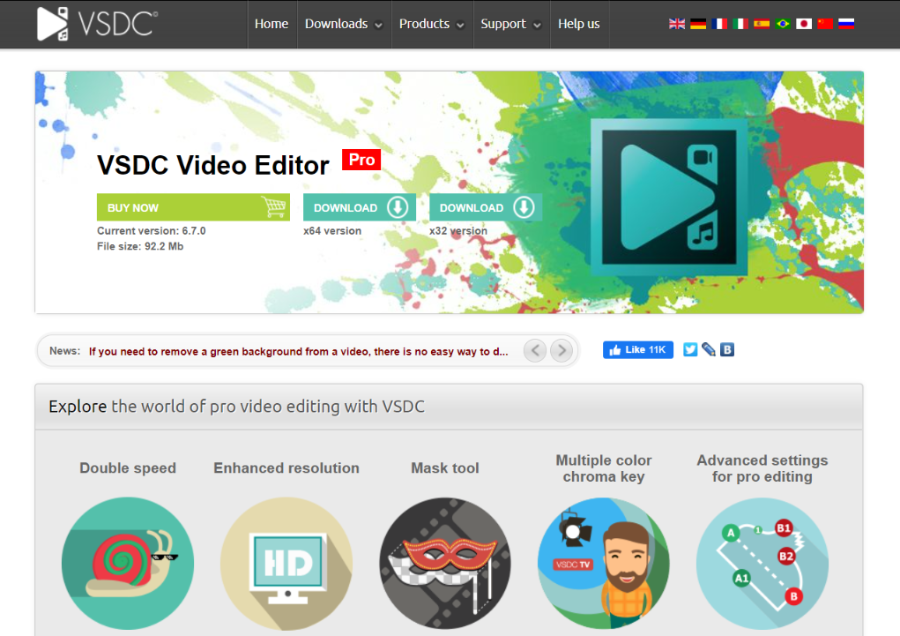 Pros
Cost-effective.
Capabilities include 360 VR, 4K, chroma-key, color wheel, and PiP.
Cons
There are far too many functions hidden in the property panels.
The playback of the preview is jerky.
When using keyframes, the program crashes.
Free Version is available
For a pro version, one may need to pay around $19.99.
First and only in-browser video editor
Clipchamp is an online video editor for creating and editing videos in a Chrome Browser. No download or installation is necessary. This web-based editor has advanced tools and features and a user-friendly interface perfect for both beginners and professional users alike.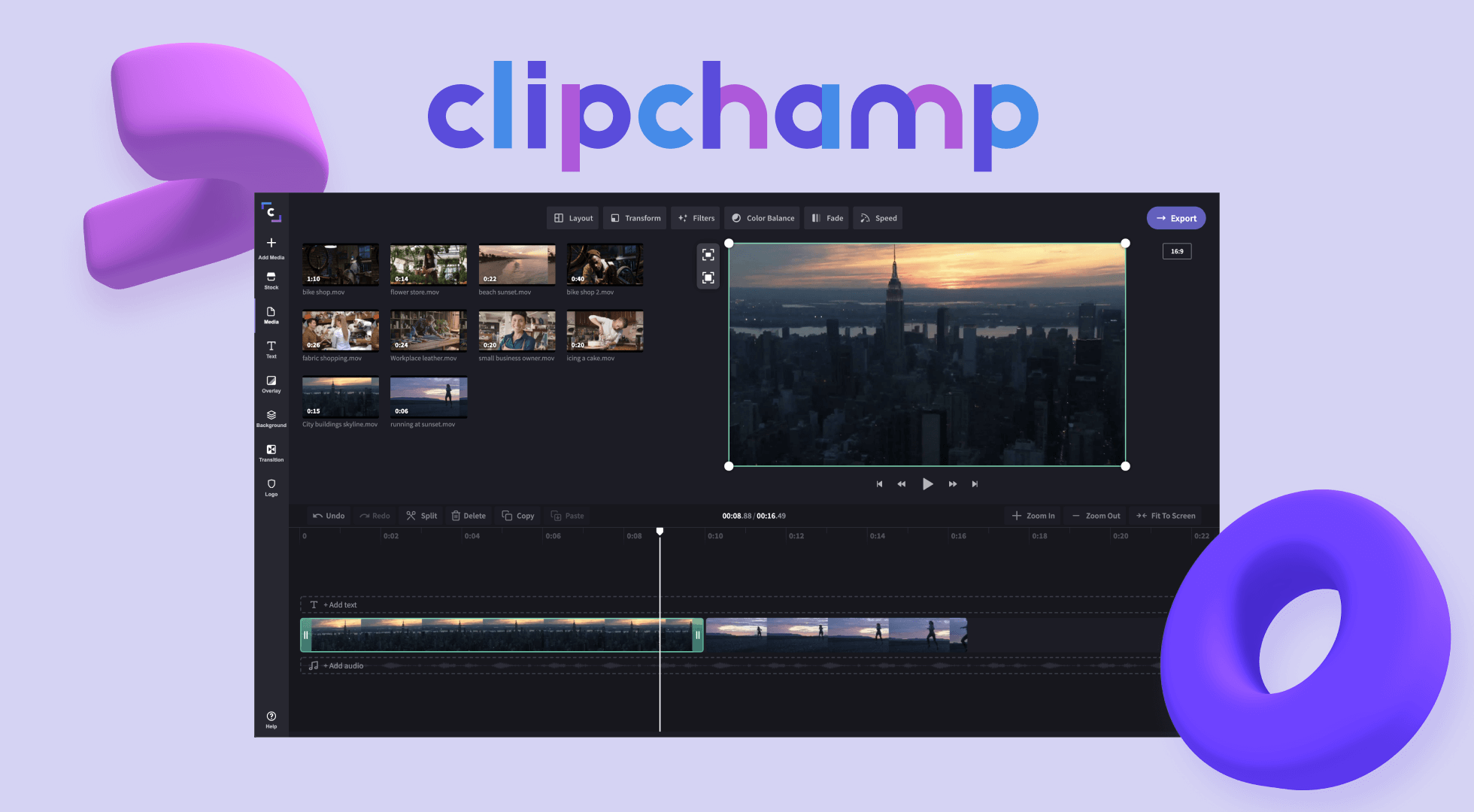 Pros
Easy to navigate timelines
Team collaboration features and brand kit
Customizable templates
Stock media
Free version offers unlimited 480p watermark-free exports
Integration with Dropbox, Zoom, and Google Drive
Direct exports to YouTube, LinkedIn, and other social media platforms
Paid version offers green screen, text-to-speech voiceover characters, cloud sync, royalty-free stock video and audio
Cons
Only works in Google Chrome and Microsoft Edge-based on Chromium browsers
Mobile app is only available for iOS devices
Basic plan – Free
Creator plan – $9/month
Business plan – $19/month
Business platinum plan – $39/month
Diverse themes for editing
Those who are using Chromebooks must know about this great tool, Magisto. Most of the business owners having YouTube channels rely on this tool for their editing tasks. Some of its features are: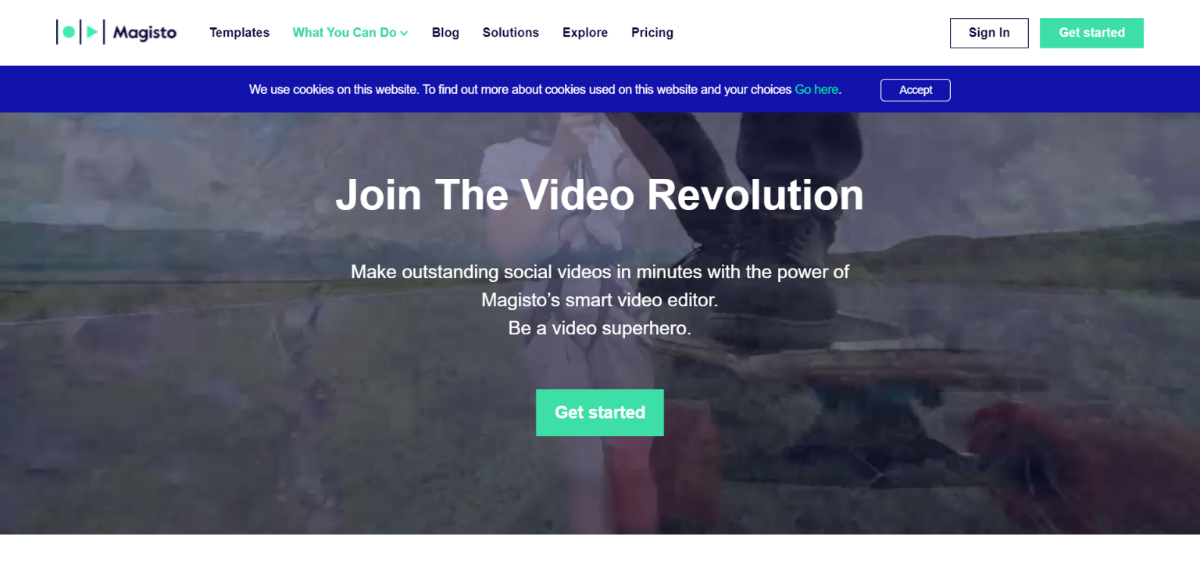 Pros
The ease of use.
In comparison to other options in the field, this one is one-of-a-kind.
A good selection of editing options.
Cons
If Magisto allowed longer videos, it would be ideal. Recently, Magisto began allowing videos that are 10 minutes or less.
I hope Magisto offers an affiliate program. I produce many videos in Magisto and utilize them for many educational and dance industries' individuals. Everyone would want to do that if they were paid to do it.
A Free version is available
Premium version costs $4.99
Get motion control & cropping tools
Those editors who don't have any prior experience in writing may choose this video editing software. This is a simple-to-use software for advanced users which is worth learning. Some features of this software are:-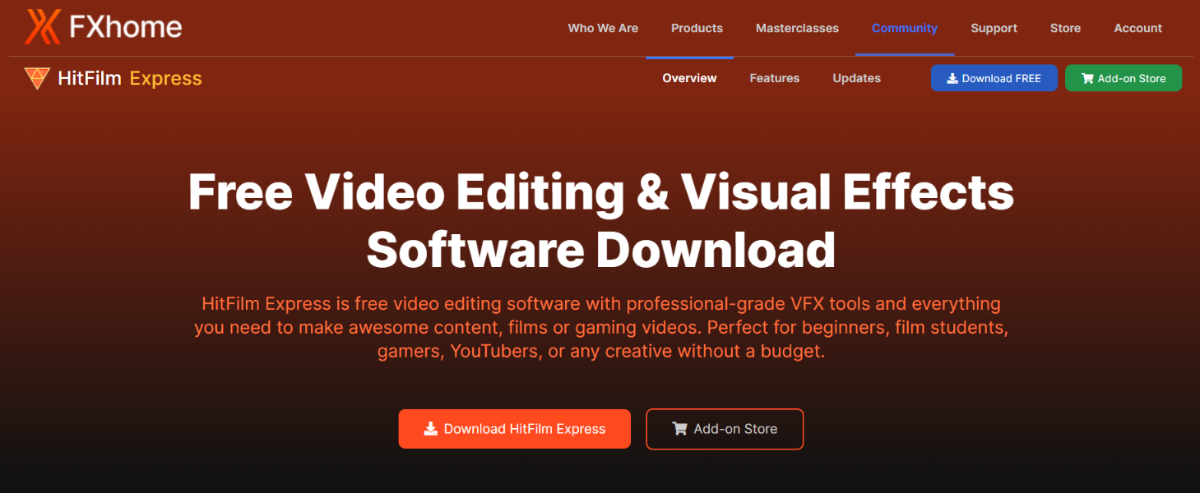 Pros
There are a plethora of built-in transitions and effects.
Professional editing of educational materials is possible.
Excellent for low-end computers as well.
Ideal for YouTube Creators
Cons
There are only a few transitions in the library.
There is no option for green screen editing.
It has a steep learning curve.
Lacks community support.
The professional version of the software costs $349.
Export & Download 4k videos
It is online video editing software that helps you out edit all your videos online and doesn't require any downloaded version of the tool. it is suitable for all categories of users, having some amazing features listed below.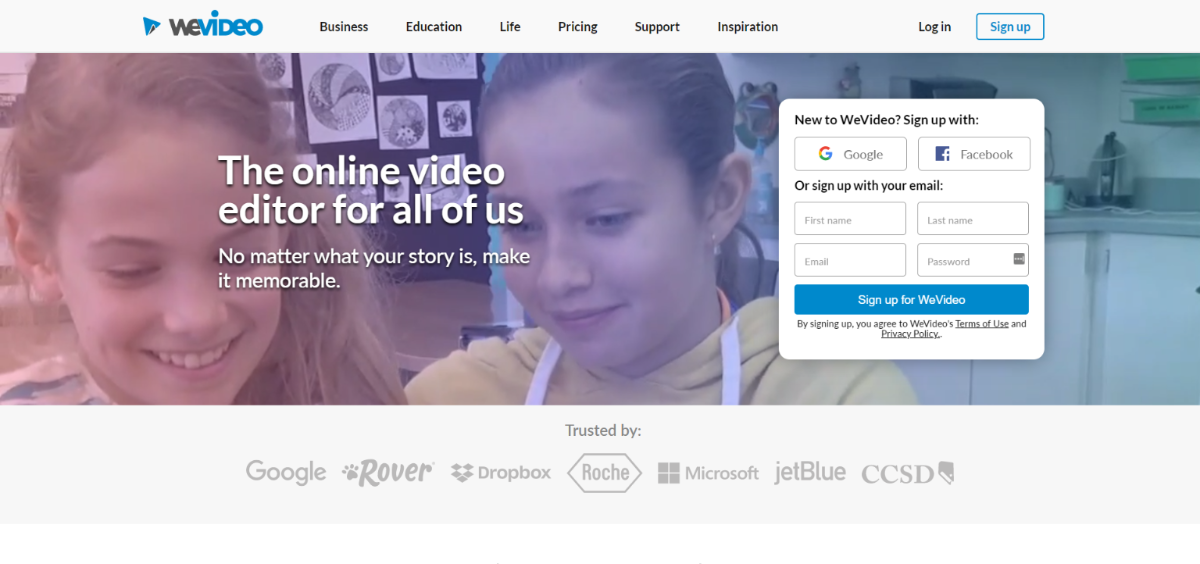 Pros
Editing videos is fairly simple and quick
A straightforward layout and easy-to-use features, including proprietary and powerful technology (WeVideo JumpStart technology)
Editing in the cloud in real-time; no need to wait for locally stored data or media to load
Invite friends to edit the same video
Mix uploaded media and edit videos from anywhere and at any time
Cons
Using the free version, you can only download 5-minute long videos.
For bigger video projects, you'll need to pay for the service.
Free Version is available
Pro version costs $4.99 per month.
If you need an easy-to-use program that combines a user-friendly interface and professional functionality, then Movavi Video Editor Plus can be a perfect solution for you. This software suits both novices and experienced users as it has an impressively wide functionality that can be perfectly understandable even for beginners.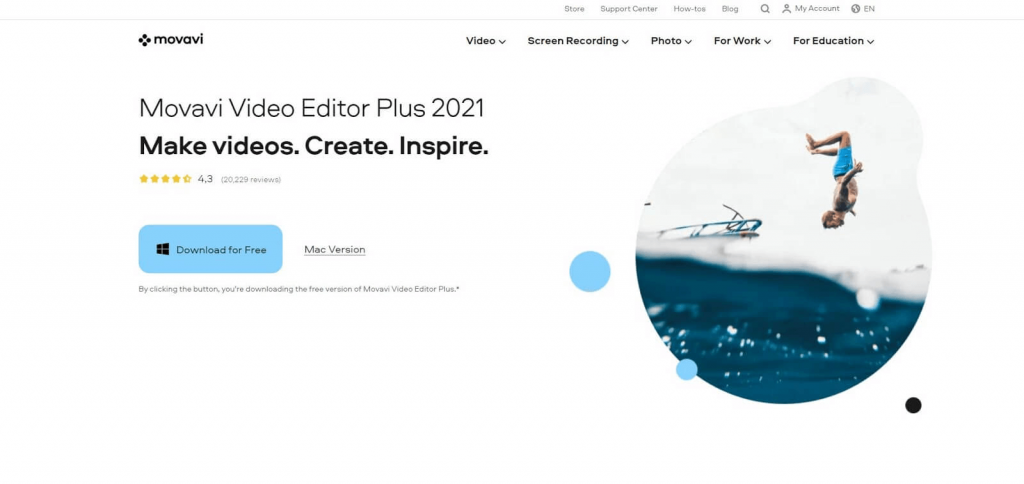 Pros
The functionality ranges from cutting videos and adding filters to them to Chroma Key and Scene Detection.
One can benefit from the built-in library of effects: music, backgrounds, titles, transitions, etc.
Multiple tools for working on audio can help one make the sound brilliant.
It is possible to add up to 99 various video and audio tracks to the timeline.
Cons
The free trial version has significant limitations.
The most interesting effects packs are paid separately.
7-day Free Trial
$44.95 for a yearly subscription
$64.95 for a lifetime license
360-degree video editing
This tool is known for providing the most diverse editing options overall. One gets astonished when they read the features offered by the platform. They are:-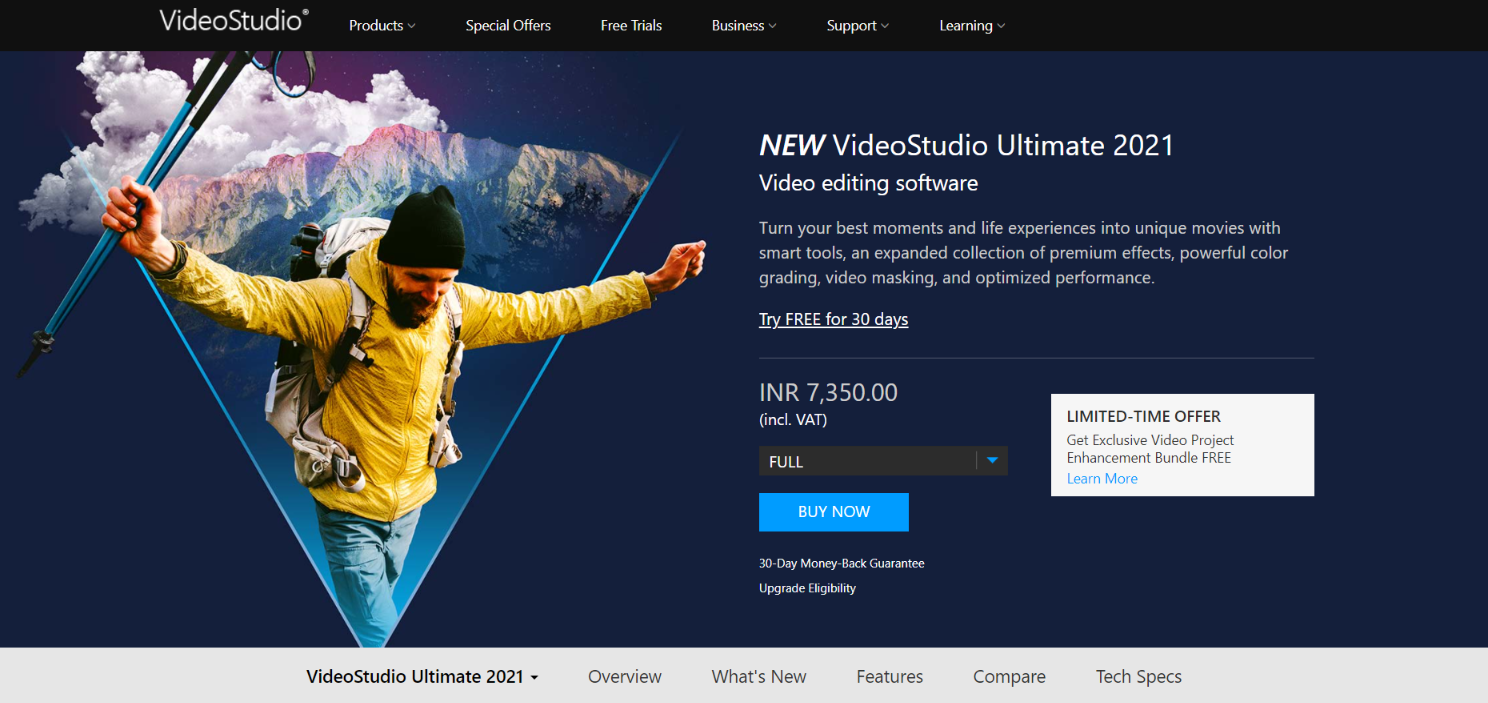 Pros
The interface is clear and simple.
Rendering is extremely fast.
360-degree VR, 4K Ultra HD, and 3D media are all supported.
Motion tracking at multiple points
Grading of colors
Very cool stop-motion tool.
Cons
There is no keyword tagging for organizing media.
There are far too many simple-editing tools.
Audio-editing capabilities are inferior to those of some competitors.
The Pro version costs $99.99
13. Movie Maker 10
If your requirement is convenient video editing software, then you must choose Movie Maker 10, which is made for Windows. Features that can be availed with this tool are:-
While editing a video when an editor is pouring effects in the video then at that time this tool generates an automatic preview.
One can create customizable cuts with auto-movie options.
There is a personalized animation tab for music, titles, and credits.
The services of this tool can be availed by directly jumping to the installation process without paying any price.
14. VideoPad
VideoPad is again free software that is available for users with some high-quality features. There are a variety of free features that are not less than a dime. Some of them are:-
Special effects of 3-D editing can be introduced to video.
One can check out the composition styles of videos through the platform.
Editing with special video effects and layouts is made easy with transition effect.
Double built-in screen for easing the editing task.
Social media optimized polishing of videos can be done.
All these premium features are available for free, and for using them, a person should own either a Mac or Windows device.
15. Openshot
Available for Windows, Mac, and Linux, the Openshot video editing software is totally open source. There is no paid version that helps it to make up to this position in the list. Its features are:-
One can create unlimited track layers in a video in this particular software.
Clip resizing. Snapping, rotating, and trimming is made very easy with this app.
Have numerous title templates and offer 2D animated titles.
The timeline offered in this software is very advanced which included many features like draw and drop and snapping also.
16. iMovie
it is a Mac OS video editing software that is only available on the Apple interface. It is considered one of the best tools for YouTube marketing. Some features of this Mac tool are:
An editor can create cinema-quality films and support HQ 4k resolution videos.
There are many contemporary video filters that can help an editor achieve professional credit.
There are many sound effects and voiceover's available in the tool.
There is a speed controlling feature in the tool which works fantastically.
The tool is available for free and works only with Mac.
17. Avidemux
Beginners mostly prefer this software as it is simple to use navigation is optimized. Some activities that a person can easily perform with the help of this software are.
Simple editing in the videos can be done with this platform.
It also offers encoding features.
One can apply filters to their videos
No batch transcoding
Too simple for professional use
This software is advised to those people who are new to the editing world and are looking forward to learning plenty of aspects before actually investing money as it is a free tool.
Check out our lists for the following software: Webinar Software, Backup Software, CRM Software, Tax Software, Fan Control Software
Other Video Editing Software to Try in 2021
18. Shotcut
Shotcut is also an open-source platform for video editing that has some video tutorials to help out a basic editor. Features offered by this platform are:-
A wide variety of video editing options is available on this platform.
Option of timeline editing is provided which saves plenty of time for the editor.
Mixing of different formats of videos is also allowed by this platform.
Audio Editing options are also available in a wide range.
The software is available for Windows, Mac, and Linux users.
19. Horizon
The name of this tool is based on the feature it equips. No matter in which position your phone is, this tool will always capture the video horizontally. This issue is faced by many people as in the urge of taking a video, one tilts their phone and it starts recording vertically. But with this tool, this issue is resolved.
It is simple to use
Available for use in Android and iOS as an advanced tool.
The tool costs nothing but there are some in-app purchases for unlocking premiere pro editing options
Mobile video editing option.
20. Promo.com
If you are looking for a tool that can fulfil your Instagram and Facebook needs then you should go with this one. The reliable features are:-
Options of brand and text overlaying are available.
Direct sharing of video files to social sharing.
Resolution of the video in HD.
Has the ability to split and merging of videos.
The app has no free version and one has to pay $29.99 for this premiere pro tool.
21. Boomerang
Boomerang is the latest and trending interface for editing small videos for social media. As the name suggests in this tool small video clips are inserted and it makes that video clip repeating the video shot. The powerful features of this intuitive interface are:-
Smoothens the video bumps.
Make loops back and forth
Makes the video tracks sharing easily.
It is a no-cost tool available for Android and iOS.
22. Machete Video Editor Lite
This windows exclusive tool has some power-packed features named.
Cutting, copying, and pasting small fragments of videos.
Integration of various video formats.
Extract streaming videos and save them as a file.
There is a free version of this software but for unlocking premiere pro offerings one has to buy the tool which can cost $19.95.
23. Freemake Video Convertor
It is a video modifier and convertor basically used for extraction of audios and transitions of video formats and make slideshows. Some of its features are:-
Conversion of the video is instant and smooth with this tool.
Subtitles movies can also be converted.
There are more than 500+ formats of videos available.
Support 4k which is most important.
This Windows tool is also free of cost and can be used as a very good helping tool.
24. Quik
Quik is a tool made in collaboration with GoPro camera makers having basic but exciting features. They are:-
It can search your video content and find great moments automatically.
Makes the editing task fast.
There is an option of automatic edit but if you want it manually then you can choose that also.
It is available for both Android and iOS mobile devices for no cost which is considered best for mobile video editing.
25. Blender
Blender is a video editing software that is available for Windows, Linux, and Mac. The biggest reason why it has topped the list is the quality features and the free availability. Most people are unable to digest the fact that Blender is open-source with premium features that are available free of cost. Some of the best features of this software are.
The editor can easily blend audio in the video along with its scrubbing and form various kinds of waveforms that enhance the quality of both audio and video.
One can easily add 32 slots of videos and audios in a single video with the help of this platform.
Speed controls transitions are also available in this editing app which can help a person form slo-mo videos easily.
Users can have a live preview of the video along with histogram views.
Various types of keyframe filters are available to attract the audience.
What is Video Editing Software?
The editing software has become a great opportunity for entrepreneurs to establish their client base. And attract more and more people toward their businesses through YouTube and social media. With the help of such software, one can make desirable videos for YouTube, Instagram, and Facebook advertising. It results in a huge influx of audience and money-making opportunities. But is it an easy task to decide on software that can do all this work for an editor?
The answer to this question is a big NO as it is a very lengthy procedure to get in touch with video editing software. One has to list out their requirements and the expense that they are ready to bear. That is why to ease the task of the editors we have listed out the best video editing software that one can opt-out from. So, let's dive in and find together which tool will be the best for you out of a pile of Video Editing Tools.
F.A.Qs
1. Is it feasible to pay for a paid tool or use the free ones?
The tool that you should consider must depend on the need. There are many professional features that are not available in the normal tool and if you as an editor as looking for those features then you should go for a paid version to give more professional touch to your work. 
2. How to choose the best editing software?
To select the best tool for yourself, you should start listing your requirements on firsthand. After listing you should start comparing them with the features mentioned above and you will get your perfect tool option in front of you. 
3. Which tool is used by most video editing professionals?
The Adobe tools listed above and also the Final Cut Pro tool is the choice of professionals. They choose these tools because of their professional features and smooth interfaces. 
4. Which tool should I use for my YouTube journey?
The tool which will help you with your YouTube Video editing is Lightworks. It will help in performing edits that are specially designed for the platform and also have an integrated YouTube option which makes the process of uploading and downloading seamlessly. 
Summing up
The above discussed is a list of premium video editors which one should keep in their mind and according to their requirements, they should pick one. From basic to professional level all tools as added to this list that best suits the editors' choices.