From time immemorial, people are running their businesses only on one perception that the customer is God, and if a business fulfills the demands of the customer, then only it will grow. For this growth, staying in touch with them is important, and from time to time, their demand needs to be updated and fulfilled. This activity is known as customer relationship management, in which a fruitful relationship is built with the customer and nurtured with time.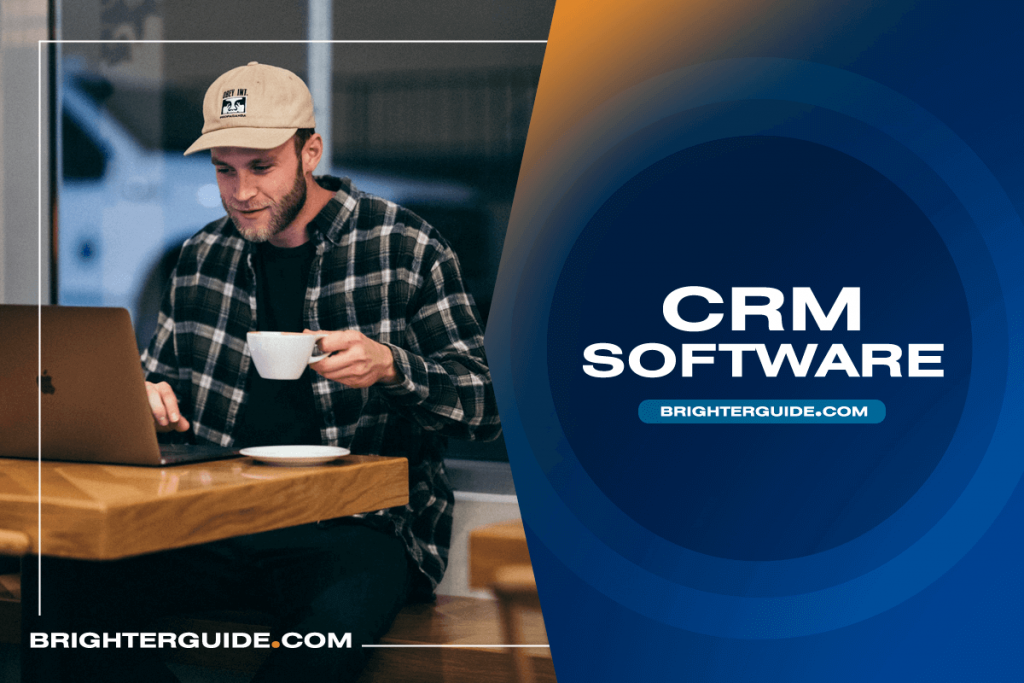 Earlier, people use to manage their relationships with their customers manually, which is a very hectic task and time-consuming. But in the modern era, this manual task of managing the customer relationship is replaced by Customer relationship management or CRM software.
Best CRM Software List 2021
Have a look at the following table for the top 5 CRM software picked by us. Get your quote from the official site mentioned.
Intelligent workflow automation

Transaction & payment system

Cross-selling platform payment
Before proceeding, you may wanna check out our pages about Tax Software, Fan Control Software, Firewall Software, Presentation Software, File Recovery Software
CRM Software List – Our Top Picks
Below is the list of the 25 best CRM Software for you. We try to cover all the important features, details and price of them. Get them here.
Before you proceed with the list, you can check the best video editing software for your video-making business.
One of the best CRM marketing systems in the market
Bitrix24 are web-based vendors that will help out a person in remote working and is considered the best one for multi-channel communication for larger businesses. The software is known for a complete CRM marketing automation system that can perform the task of marketing team building ability, project management, and web design along with communication features. Some key features are:-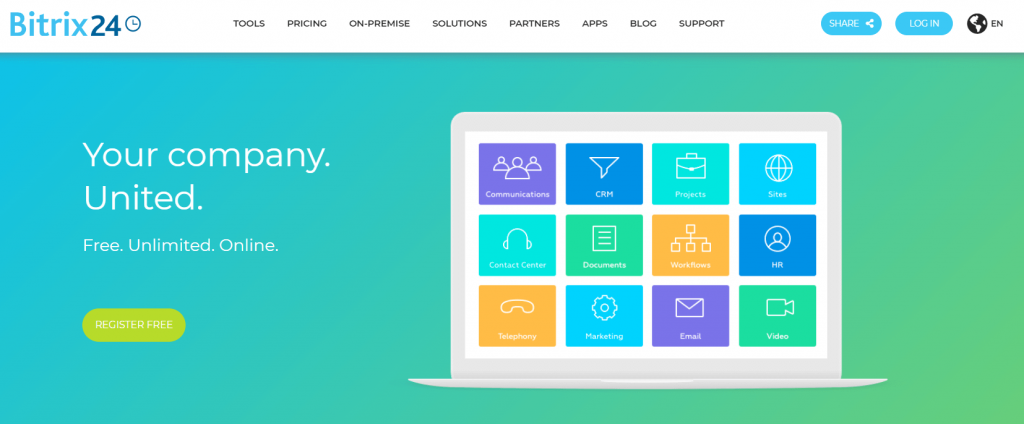 Pros
A person can set up their work at intelligent workflow automation and relax. Their work will be running efficiently 24*7.
There is an option of connecting various email clients to a Bitrix account that helps in better management of the team.
Smartphone accessibility is the biggest benefit that makes the CRM task on the go.
There is an option for the scheduling of meetings and appointments in the software through chatbots.
Cons
Too complicated for beginners
Irregular chat and customer support
Start+ $19/mo
CRM+ $55/mo
Project+ $55/mo
Standard $79/mo
Professional $159/mo
Trusted by millions of companies
If you are looking for software solutions that are easy to use and provides you the best class feature, then Pipedrive is the best service provider. Some resources that are offered by this software solutions are:-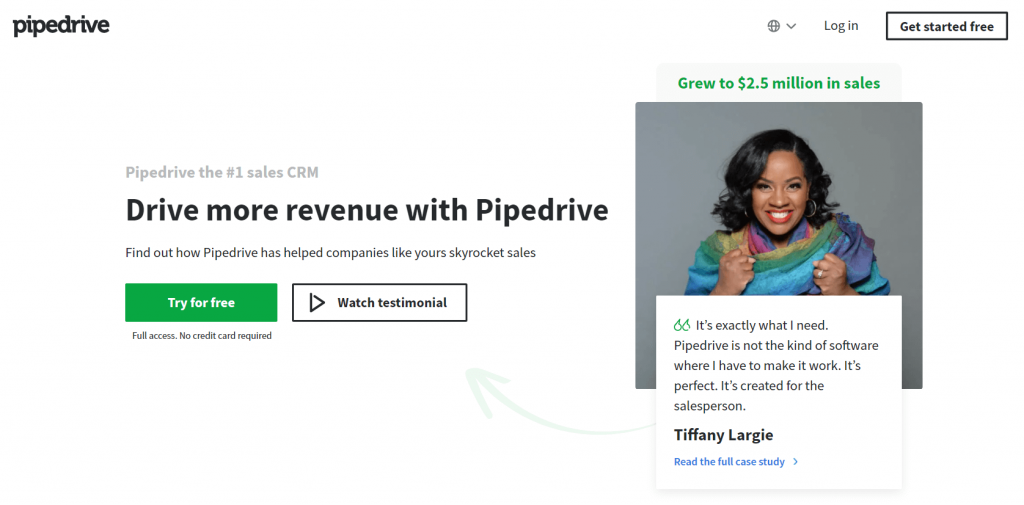 Pros
It will help out a person in making more sales and the process of sales cycle more efficient.
It will manage the leads much better and provide more deals to the person.
Communication gets tracked easily with Pipedrive.
Growth and marketing automation can be done very effectively.
Provides a detailed insight into the customer's communications and makes a report that is very easy to read.
Cons
Can't add multiple email accounts
Can't distinguish between most important and not-so-important tasks
Essential $12.50
Advanced $24.90
Professional $49.90
Enterprise $99.00
All you need to grow
When operating an online business, it is very important to set up online transactions also. Now, the businesses are running 24*7, but for that, a person cannot be available for the whole time to accept payments. That is why they need an automated system of online transactions for which a person can use Ontraport. Some mind-blowing features and benefits of this software are:-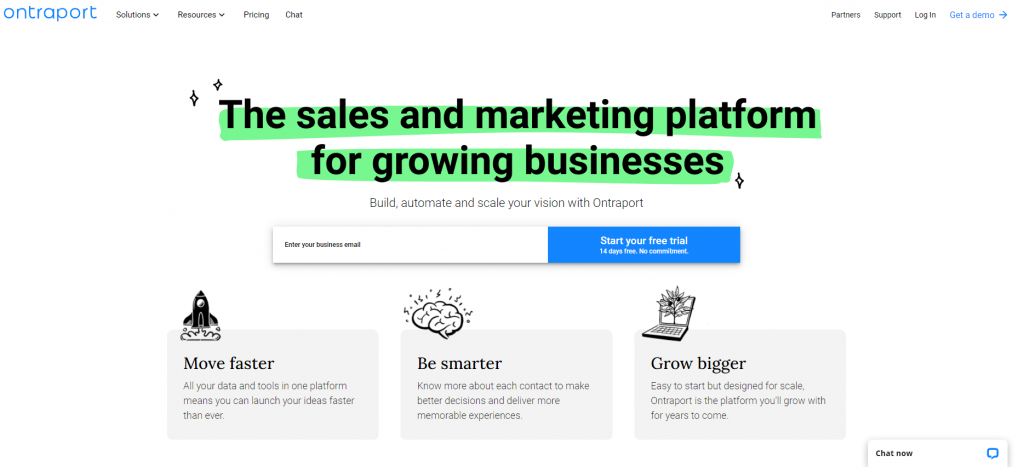 Pros
There are many features like transactional and payment system which is very smooth for customers.
Cross-selling platform payment is very easy, along with integrated coupon options.
Major payment options like PayPal and Stripe can be integrated easily.
E-commerce third-party integrations are also available.
Cons
Limited integrated apps
Expensive for the start-ups or small businesses
Basic $79
Plus $147
Pro $297
Enterprise $497
Favored by thousands to millions
If you are looking for the best software that can help you out in customer prospecting, then you should use Nimble. Some features that can be considered are:-

Pros
It helps in properly maintaining contact records and makes them more actionable through its contact management solution.
This tool is known for best organization among all the other tools available around.
Helps in perfect management of the team and keeps the track records and its events on the top.
There is a calendar service that helps in the proper management of your response time and keeps you updated.
Cons
Continuous ads and spam suggestions
Storage is limited
Billed Annually $19 per user per month
Billed Monthly $25 per user per month
Make sales in smarter ways
Nutshell is the best-known tool for the sales management CRM that it is providing. This tool has helped many sales manager increase their efficiency and with customization options and reporting options. Some of its features are:-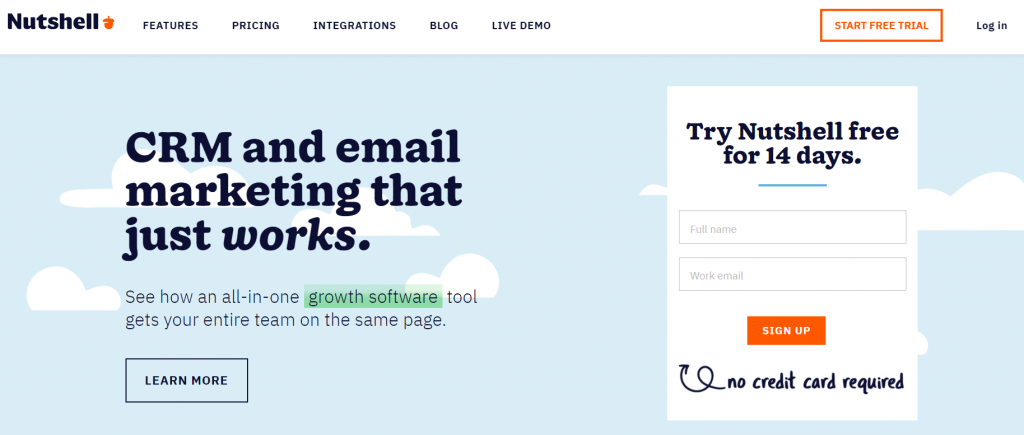 Pros
Automation of the sales process is done with the help of Nutshell.
One can divide the process of sales properly and makes the process really efficient.
Email marketing features can help in the proper execution of campaigns.
Cons
Email integration is a bit complicated
Expensive for start-ups and small businesses
STARTER $19 per user per month
PRO $35 per user per month
Works for every business
Apptivo is available for Web, iOS, and Android versions, which is best for concerns of managing a whole business. For companies who are looking for sales, expenses, and marketing tools at once, then it is a low-cost solid tool. Some features of this tool are:-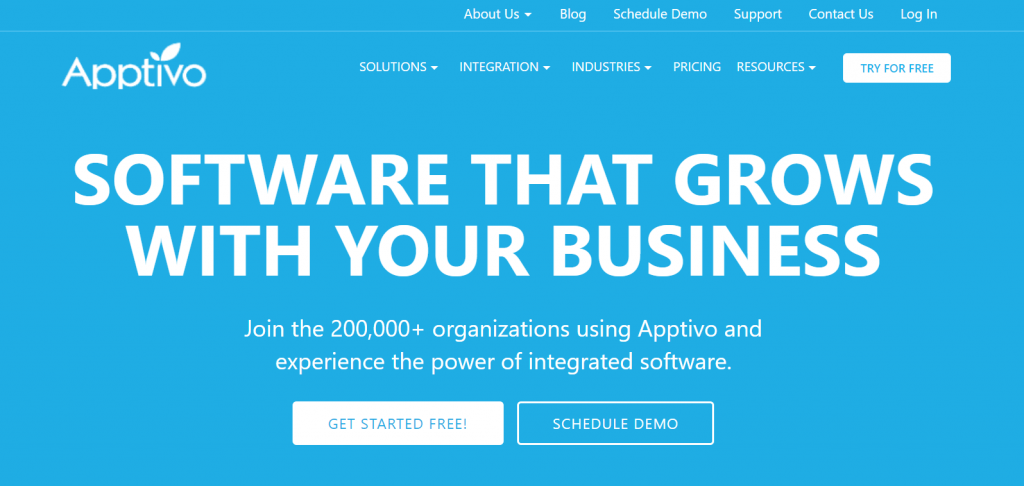 Pros
Helps in project management, having the collaborating on tasks, and managing the timesheets.
Email campaigning is also carried out very seamlessly with this platform.
Provides complete automation and flexibility for marketing through emails.
Native mobile apps are very efficiently created by them to ease the task of marketing teams increasing.
Cons
Performance has a sluggish feel
Might use extended APIs
Lite $8/MO
Premium $12/MO
Ultimate $20/MO
Be focused on the deals that matter
The management of the sales teams is done very efficiently with Close software by the formation of the sales pipeline. The main features why people are attracted to this platform are:-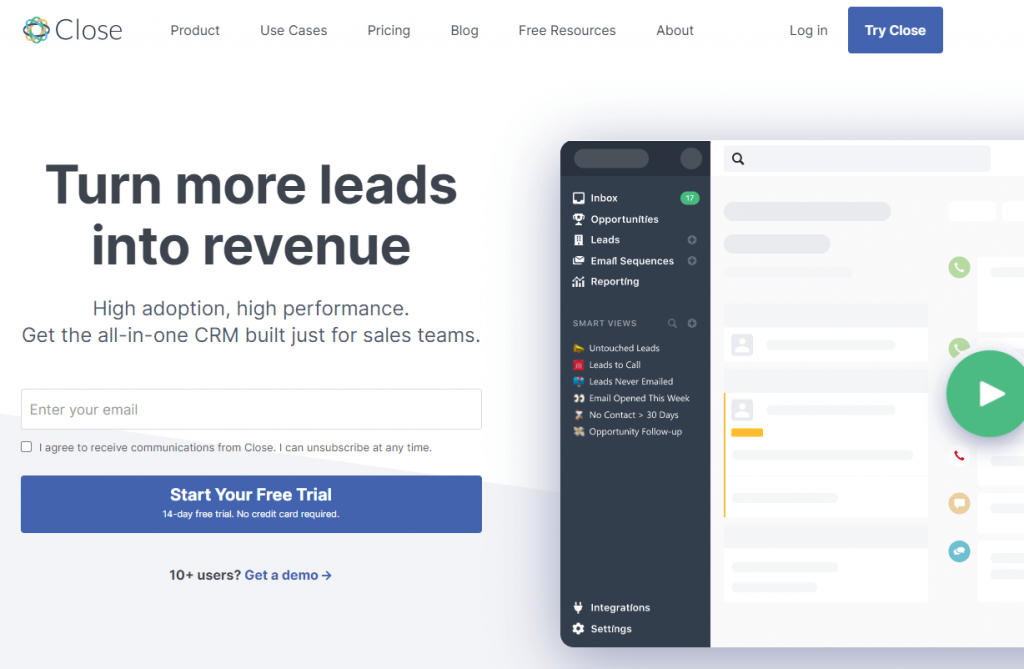 Pros
It takes very little time for the inside sales team to make a shift in leads through this software.
A Built-in phone is also provided with this CRM platform which helps a person make calls and send texts easily.
There is a smart feature that informs the salesperson when to make a call and when to take follow-up from the lead.
Cons
Large imports have to be split into multiple files to be uploaded.
It is not ideal for tracking sales outreach processes and sequences.
Starter $29 per month, per user
Basic $69 per month, per user
Professional $99 per month, per user
Business $149 per month, per user
Do more and deal smarter
Those marketers who are Gmail power users must use NetHunt CRM for their task of management. A person can easily manage their Gmail through email marketing software and gives it proper time without affecting other apps usage. Some interesting features of this CRM software are:-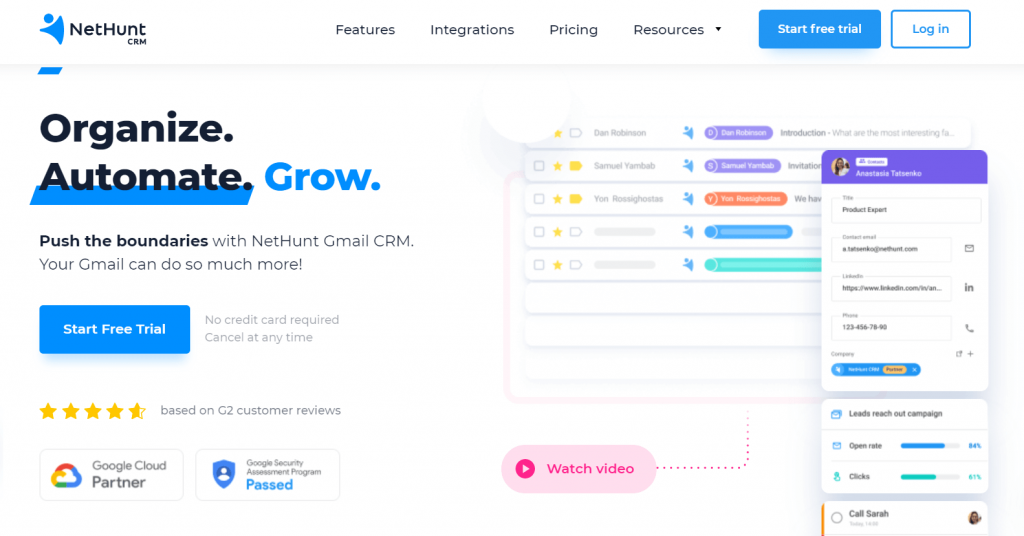 Pros
A manager gets the option to access the settings and import all their data on this platform.
There is an option for those people who are also using LinkedIn for sales prospects.
There is a customizable dashboard for those who want to do things their own way.
Cons
Limited integrations
Not very intuitive and a sometimes confusing interface.
Basic $24 per user/month, billed annually
Business $48 per user/month, billed annually
Advanced $96 per user/month, billed annually
World-class cloud business management software
NetSuite CRM+ is becoming popular due to its prominent services of relationship management solutions and cloud support. This tool is designed for small and midsize businesses that are looking to manage different tasks through one software. One can connect with thousands of customers around the globe and manage them through the sales and marketing tool.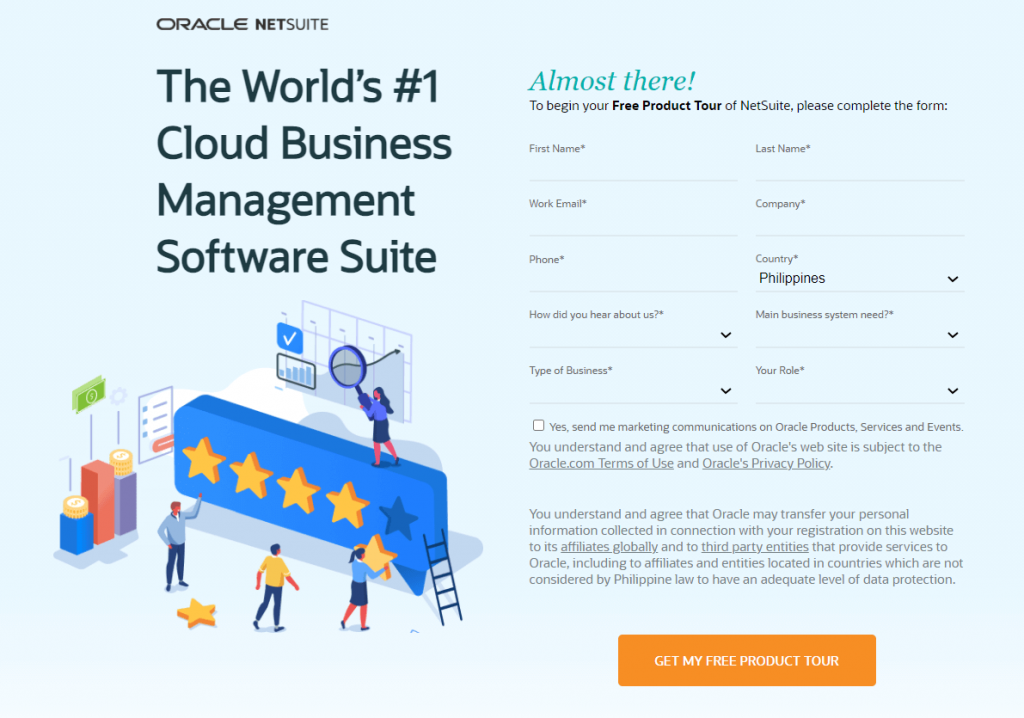 Pros
Works remotely and sign on using different equipment and getting the same results.
It has many capabilities and is easy to navigate once you become familiar with it.
Helps to find ROI for the ongoing projects which is useful to determine future policies with regards to investment. It also helps in finding target areas for marketing based on location.
Cons
The mobile app has fewer functionalities than the desktop version.
Sometimes runs slow, even when in high-speed internet connection.
Starts from $129.00/month
The leading talent intelligence platform
It is CRM software that is used for staffing and recruiting along with CRM activities. It helps a business connect to their new staff that can be a part of their organization. The features are:-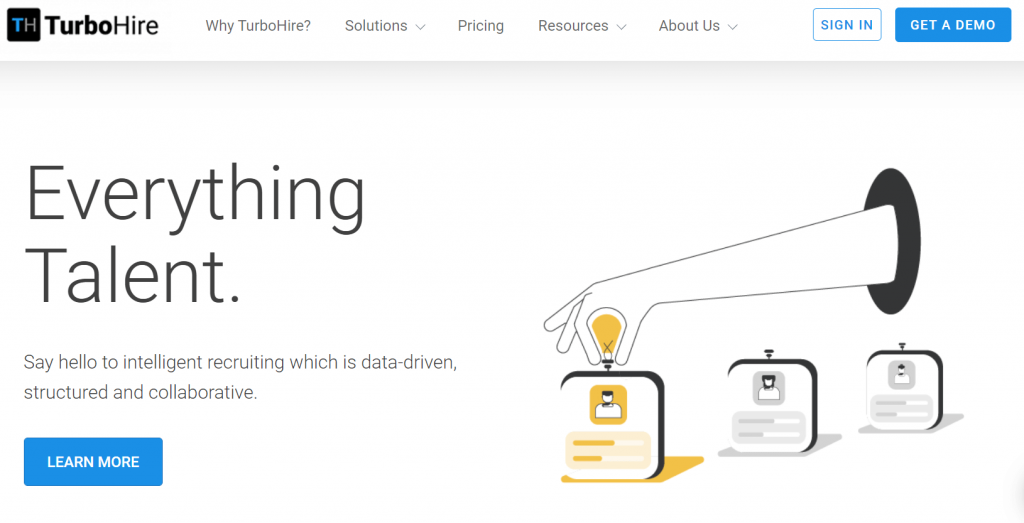 Pros
Manages more than 5000 documents that are sent to you for recruitment.
Provide you with smart sales insights and suggest you the best segmentation through customer data management.
Integrates your business with the marketplace for the betterment of business relationships.
Cons
Has a learning curve.
UI is cramped.
Basic $40 per month, per user
Pro $59 per month, per user
Premium $90 per month, per user
Enterprise $134 per month, per user
11. Freshworks CRM
If you are juggling your business among various tools and want to get out of this tool confusion, then you should switch to Freshworks CRM software solutions. It is a one-stop solution that has features like.
Help in segmenting your contacts and maintain different channel campaigns like Google, Twitter, and Facebook.
Makes calls and sends emails through the tool.
Helps you know the deals which are about to close.
If you are looking for pricing, then it may cost you around $100 per month in which the number of contacts can be around 5000 with the integrated solution plans.
12. Zoho CRM
If a business person is ambitious and wants to take its business to a new height, then Zoho CRM is the best for them. This tool is affordable, and one can even think of making the team sizes of 100 prospects within an affordable price range. The functionality of this tool are:-
The potential of scalability offered by this tool is the best.
Changes in the business are easily accommodated by this tool.
For every contact, there is a 360 response team available.
The reporting features are very comprehensive.
If there are only 3 users, then they can use the tool for free, and if it gets over them, then it can pass through $7 per month for every agent's entry.
13. Glue Up
Glue Up is software that is used for increasing the return on investment that is made by a person. It is a centralized tool that is used for streamlining the tasks that are manager performs to make long-lasting relationships with their customers forming customer touchpoints. Varieties of tools that are available in this software are very much which helps a person cover plenty of tasks. The pricing of this tool is kept low and is according to the requirement of the customer to provide better customer satisfaction with the help of goals setting.
14. Salesmate
Some distinguishing features of the Salesmate tool are:-
There are reminders and a calendar present in this tool.
Helps in the management of marketing campaigns.
Automation of sales force is very effectively performed under which call management is a newly added feature.
Money one needs to pay for this tool database starts from $12 for one month, along with plenty of options available for customizations.
15. Teknovate CRM
The tool Teknovate is very effective and helps in the native integration of different platforms. The features of this tool include.
There are many platforms from where a person can get the hot leads, and with the help of Teknovate, all of those leads are integrated into one software.
They will never let you forget to take follow-up from a person.
Sales representatives are assigned the leads automatically and manage them too.
The price one needs to pay for the Teknovate tool is $10, which is the starting range for business processes.
Also check out our other software lists: Email Marketing Software, Inventory Management Software, Music Production Software, Remote Desktop Software, Hard Drive Recovery Software
Other CRM Software
Here is a list of more CRM software worth checking.
16. EngageBay
The reasons due to which EngageBay is able to make up a place in this list are its features. They are as follows.
It will help you manage your contacts in the simplest way possible.
It helps in the marketing that is properly targeted to the customer's database who are willing to enjoy your services which saves the marketing efforts of the team.
There is a visual deal pipeline also, which helps out a business in many possible ways.
The deals of this software can range from $0 per month to around $49.99 per month based on using capacity.
17. Keap
If you are looking forward to growing sales of your company, b2b sales forecasting, and saving some time, then this marketing automation tool will be helpful to you. Some of the features of this Keap feature are:-
Proven methods are used by this software for the collection of more tracking leads.
Helps In the better conversion of potential clients by the perfect combination of strategies.
Helps in creating a proper fan base for the brand.
The software costs around $79 dollars per month per party, which is the basic package that helps in forming stronger customer relationships building ability.
18. Zendesk Sell
Help you in listing up your priorities first and remind you regarding them.
There is impersonal Email tracking software bundled along.
Email notifications are also provided by Zendesk sell.
Help you out in making the right telephony call and stay connected with your customers.
The price of these customer service tools is around $19 per agent.
19. Thryv
More than just an end-to-end client management system, Thryv also helps a person in managing and getting a job. A small business can also manage all their employees and also hire new ones with the help of this software tool. It is very easy to use and is made by keeping small businesses in mind. The tool may cost up to $199 per month, along with that for the first time; a business needs to pay $99 as installation fees for the first time.
20. HubSpot Sales Hub
For many small enterprises, HubSpot has launched sales pipeline software. It helps them to increase their engagement and provide them with proper analytics, which helps them in improving. There are more than 50 tools in the HubSpot marketplace from where you can choose any tool and integrate it with your sales tool.
21. Freshsales
The biggest benefit of the Freshsales products is that it is a cloud-based system, due to which a person does not have to handle the app. With one click, one can notice the tracking of sales lead and manage them with powerful event tracking software. It helps in the proper alignment of the team.
22. Less Annoying CRM
The less annoying CRM plenty of customizable features of this customer service team's products are mentioned below in detail.
This platform is helping out businesses by providing them wide range of customizations.
Email Marketing and Lead Management are automated.
Helps out in integration of sales statistics by the integration of import and export tools.
Money, a person, needs to pay for this CRM and marketing tools bundled along is $15 per month for one-user adoption.
23. Salesforce Cloud
Some interesting features that are bundled along with the package of Salesforce tool are:-
There is a special management tool for account and contact management that provides activity history and customer communication records.
Lead management is done properly, that too with the integration of all the channels with Salesforce.
All the sales activity and customer communications data are perfectly organized in the Salesforce tool to minimize the issues.
Starting price of the Salesforce tool is around $25 per month to around $300, in which one is going to get the unlimited users version.
24. Insightly CRM
Features that are offered by Insightly tool are:-
One can perform the marketing tasks and also look after the projects they are handling.
It will help in connecting with the applications that you use and is beneficial for your business.
Personalized marketing like email sending and team setup options are also available.
The cost that Insightly accounts charges from the customers are $29.00 per month for Inbox services also.
25. Sales Creatio
Features that are offered by this workflow automation platform are:-
Help in building a 360-degree relationship with your customers by keeping them in different categories.
The sales processes and workflows are easily managed by this software through online invoices.
The sales performance of the business is increased manifolds through better implementation of customer life cycle steps.
The price range of this tool is around $35 per month if a person takes one year plan for the management of business processes.
What Is CRM Software?
Customer relationship management software is a system that helps out a person in managing their customer interactions with the customers. One can list out potential customer profiles and the customer one has currently and manage all the activities related to them through that software. A business can successfully generate leads and streamline its process, improving its relationships with customers. Some uses of the software are discussed below in detail.
It helps in compiling the details of the company in one place and helps out a company in better management of different departments
There is more sales opportunity that is in front of the companies which helps in the expansion and grabs more opportunity.
All the focus of the company remains on the customers, which is the key to a successful business.
There is plenty of CRM software available in the market, which can also be customized according to the type and needs of the business. There are different software for marketing, salespeople management, analysis, etc., due to which the list of software is getting long. That is why to help the people who are looking forward to buying a customer relationship management software, we have compiled a list of the top 25 CRM software that are in the latest trends in the below article. So, let us get started and find out the best software for your customer service.
F.A.Qs
What are the key functions of Customer Relationship Management software?
Some of the functions that are related to the Customer Relationship Management software are building and maintaining a relationship with the customer, hottest leads generation for the business, and also creating more opportunities for the business. Sending emails, calling with the potential customers, and managing customer service teams along with assigning them the task is most important.
Difference between on-premise and cloud software
The main difference between the on-premise and cloud software is the place where it is present. The on-premise software is downloaded on the system, and one can use it with or without the internet also. On the other hand, the cloud software is available on the internet server, which can only be accessed with the help of the internet.
What should I ask the service vendors before buying the software?
One should keep in mind that when one is thinking of buying CRM software, then they should clear the pricing and in-app purchases of the software. After that, the question should be regarding the software updates rollouts and bug fixing. You should ask about customization modes for different businesses of yours. Also, ask from them their terms and conditions through the interactions service of the tool.
Is the software available for the business phone also?
Some CRM software is available for smartphones and tablets also. One can easily maintain the software through a mobile platform effectively, which makes the process on the go, and they don't need to carry their personal computer systems everywhere with real-time tracking.
The Final Verdict
These are the best-in-class CRM products that a start-up or maybe an established business may choose out from. The only requirement is that you should have everything in your mind that you require from the tool, and amid comparison, you will surely find the best tool for yourself for forming the best customer base.