Even though the internet has proven to be our lifeline in today's time, it can't be said that this is a healthy platform. With the increasing numbers of cyber attacks and data theft, security and confidentiality are on the decline. Many people are scared to send sensitive files and documents over the internet, only due to the fear of losing them or being stolen and used for illegal activities.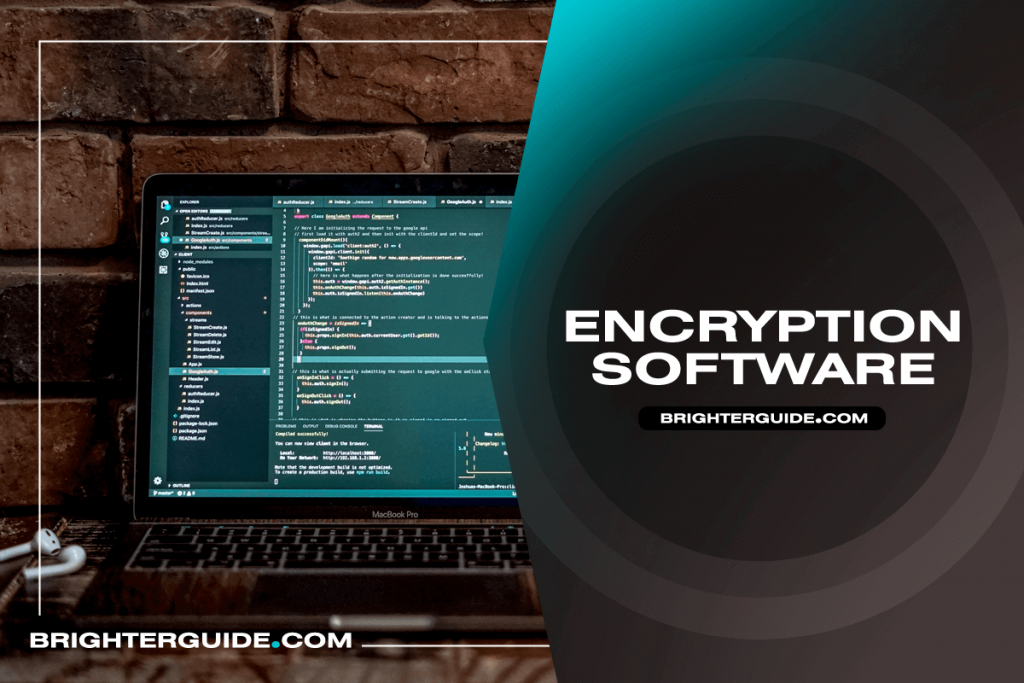 So, what's the solution? The answer is encryption software!
Encryption software provides top-class security through codes and programs and hence prevents the unwanted entry of any unauthorized person. Most of these platforms need authentication for both encrypting and decrypting processes so that the sender and receiver are the only parties to know about the information.
As the encryption tools have become the best solution in terms of security against breaches, data loss, and theft, we will speak about the top such platforms you should look into in 2021.
Top Encryption Software of 2021
AxCrypt
AxCrypt is cloud-focused encryption software that will allow you to store all the data pieces on a secured cloud network. As a result, you won't have to deal with geographical restrictions while accessing the data files. It is based on both 128-bit and 256-bit algorithms from AES, thereby helping a business user to secure sensitive contents along with an entire drive.
The AxCrypt software provides password management tools with which a user will be able to secure the files easily. File transfer is possible over the cloud network where all the data pieces will be secured from any kind of hacker activity or data theft. It also has a shredder that will allow you to delete the files permanently with no existence of backup.
Pros
Passwords can be stored online, thereby eliminating the need to remember them.
File deletion is highly secured which is why no one will have access to the decrypted files.
File sharing is possible with a public key between different systems connected to the same network.
Cons
It is best suited for mobiles and not for desktops.
VeraCrypt
VeraCrypt is one of the best encryption software tools present in the market. Not only has it offered features suitable for personal use but also for several small to medium scale businesses. Perhaps this is the very reason for which the software has become such a prominent name in the cybersecurity market. VeraCrypt is known for its top-class endpoint encryption which not only protects the data stored in the platform but also secures the file transfers and also the system where it is installed. It has the ability to create a virtual disk with strong encryption so that data loss can be prevented.
No backdoor is present in the algorithms which is why hackers truly find it difficult to override the authentication layers of this software. The On-The-Fly encryption features allow the software to automatically encrypt the files prior to saving.
Pros
It provides a free basic version to the users.
VeraCrypt can protect your data from cold boot virus and brute force attacks.
Encryption level is tight and advanced which has removed every backdoor.
Data leaks are easily stopped with the application eliminating the loss of information.
Cons
The first operation is difficult, owing to the advanced features.
CryptoExpert
If you are looking for a multi-layered security algorithm, CryptoExpert will be the ideal solution. Along with the best player, AES 256-bit encryption, CryptoExpert has two other algorithms from Blowfish and 3DES technology which make the software one of the popular security tools in the market. Due to the high-end military-grade encryption, the software will provide the best security for businesses of any kind and size.
The encrypted data will be protected by appropriate passports, and hence any unauthorized user will not have access to the files. Since the software provides unlimited vault storage space, you will be able to access the stored data even from a remote desktop that connected to a secured LAN network.
Pros
The encryption software is compatible with both the 32-bit and 64-bit microprocessors.
Files can be easily shared between two systems connected to the same network.
One can create several fault spaces for storing the static date with no limitation.
Cons
Shredder is not available and hence deletion of the files is not secured.
NordLocker
Another version of amazing encryption software is the NordLocker. This platform provides high-end encryption for cloud which is why it will be a perfect choice for any kind of company. Along with the 4096-bit RSA, NordLocker has AES-256 encryption algorithms which is why it provides top-level security for file storage, transfers, and other functions to be done over the cloud network.
With this security software, a wide range of devices can be protected easily, provided they are connected and synced with the cloud network of NordLocker. It has an easy-to-use interface which is why no user will ever have any problem using the tool. The files can be stored with an easy drag and drop technique while for file transfers, encryption and decryption will be done automatically. Deletion is possible with NordLocker but the quality of the tool is average.
Pros
Based on dual encryption algorithms which are the top players
Provide an easy drag and drop feature for file storage
Cloud network provided for storing and transferring the files
Integration with dropbox is possible
Cons
Deletion tool is average and doesn't offer security like other platforms
Only single-level authentication present
Folder Lock
If you want advanced encryption standard software for your personal device, both laptop, and mobile, nothing will ever surpass the famous Folder Lock software. With AES 256-bit algorithms, this particular application will provide you endpoint encryption which will further help you to keep all your personal files, images, videos, documents, and other essential contents safe from data theft and breaches.
You can transfer the encrypted files easily over the internet without suffering from any data loss. Apart from this, you can also carry these files on external hard drives like USB drives. Folder Lock provides double-layered authentication for every user which is why you can use this platform without any further speculation. A backup feature is also present which will allow you to create secured backups of several files and documents for future use.
Pros
Files and folders are stored in lockers which are protected by passwords
Existence can be removed temporarily to further secure the files
Files can self-decrypt themselves
File shredding tool is available for permanent deletion
Cons
The master password is the serial key of the Folder Lock product
For the backup tool, you need an extra subscription
CryptoForge
CryptoForge might not have a popular digital presence, but it does provide one of the best encryption software platforms for the purposes of both a company and an individual. It offers multi-factor authentication which will help you to keep folders and files safe from data breaches and hackers.
With the built-in shredder, you will be able to delete any kind of file or folder with no existence of the same. This powerful encryption tool will allow you to remove the file's existence completely from both the server and the system. AES encryption algorithm is used by CryptoForge which allows data compression for lesser network bandwidth. All in all, this is very useful with enterprise-grade encryption in multiple layers.
Pros
Consists of 4 encryption layers
Files can be compressed to reduce network bandwidth
Deletion is done by the shredder software tool
Encryption can be done in a text-based file for better functionality
Cons
Passphrase memory is generated which can put your documents at risk
Advanced features aren't present in many
CertainSafe
CertainSafe is known for its advanced encryption standard and that's why it is preferred in most businesses. It;'s compliance with the industry regulations and standards helps the businesses to conduct their working and operations in a safer and secure way with no fear of privacy intrusion and data breaches.
Pros
Business management of any size is possible with CertainSafe.
Military-grade encryption codes to prevent hackers from finding a backdoor
It can help in disk safety as the software will protect all the data pieces stored in various external drives.
Cons
This software can't be used on mobile devices.
Password management is not at its advanced level.
Boxcryptor
Out of all the encryption software products, Boxcryptor is one of the most used ones, all thanks to its cloud interface. Most software platforms provide security for only a couple of cloud bases. But, Boxcryptor provides security for thirty cloud providers, starting from the local ones to the bigger giants like Google Drive, DropBox, and so on.
Pros
Supports security codes for different cloud storage services providers
Is built on double protection algorithm- 256 AES and RSA
Encryption policy is standard and offers protection against almost every threat
Also offers services for backup storage security
Cons
Free trial option is limited only to two devices
Bitlocker
BitLocker provides some of the best protection services on the enterprise-level which is why it has become quite popular in the industry. Starting from project files to individual files, everything can be protected with the double-layered authentication layers. It is also best for protecting external disks and other hard drive devices.
Pros
Perfect for modern machines, thanks to the Trusted Platform Module and the Modern Standby support
Is compatible with different Windows version and hence perfect for the enterprises
Administrative management is possible with this particular encryption software
Onsite software and hence can be used solely by the business
Cons
Lack of cloud compatibility features can make it difficult for handling businesses from multiple locations
IBM Guardium
A number of security tools are there in IBM Guardium because of which the software has become quite popular in the industry. From small-scale to midsize businesses, many companies have been using this particular application to safeguard their data and protect their operations.
Pros
Protects the data from vulnerable threats and breaches
Monitors data constantly for any abnormal activities
Also encrypt several hardware elements along with the OS
Cons
It is a bit on the pricey side
F.A.Qs
What are the major types of encryption?
You will get two different encryption programs in the market: software and hardware. Hardware encryption will ensure that all the hard drives are protected from malware and data loss. Software encryption is the process of protecting data and files stored either in the cloud or OS from cyber attacks and hackers.
What will happen if I transfer an unprotected financial document over the internet?
If your file is unprotected, high chances are there that the file will become corrupted. An ignorance of encryption will not only expose you to cyber threats but also might lead to hacking or identity theft.