We all know how important our digital devices have become in our life. The main reason behind this importance in our life is the data documents that we store in our setups. All the important data related to our personal and professional life are stored in file systems like corrupted photos, videos, audio files, and documents in our PC, external memory cards, and USB drives interface. But sometimes we delete these files by mistake for which we later on regret. There are chances that users find these files from the recycle bin, but if they have permanently deleted their documents, then normally, it is an indication of non-recoverability.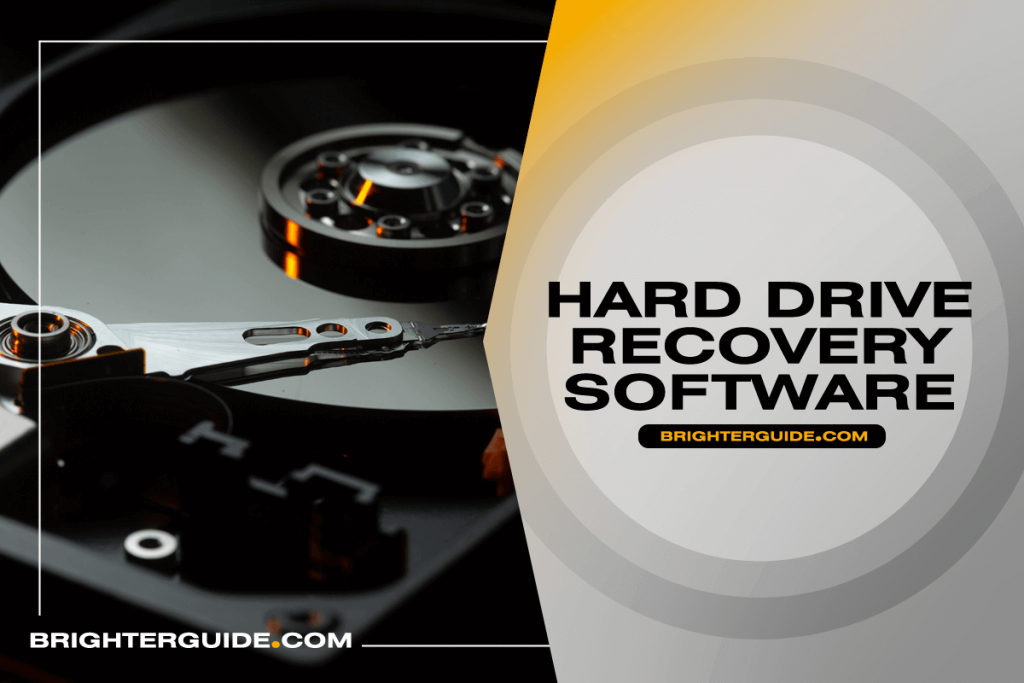 But there is a surprise element here for all such people. Most users don't know that the files they have deleted accidentally are still present in their hard drives, which can be recovered. There are many programs present online dedicated to the recovery of the hard drive. This software is known as Hard Drive Recovery Software.
So, let us get started with the list, but before that, it is advised to you that you should also look at the best tool for music production software on BrighterGuide.
Before proceeding with the list, you may want to check out our lists about POS software, database software, scheduling software, screen sharing software, encryption software
Best Hard Drive Recovery Software 2021 – Our Top Picks
To help you decide better on which software to use, we detailed here the features, pros & cons, and prices of our top 10 hard drive recovery software topped with a list of other software brands you ought to try.
Best-selling data recovery tool in the market
The functionalities that are performed by this tool have helped him secure first place on this list. The EaseUS tool help in accidentally deleted document recovery along with recovery of files that are corrupted by virus attack.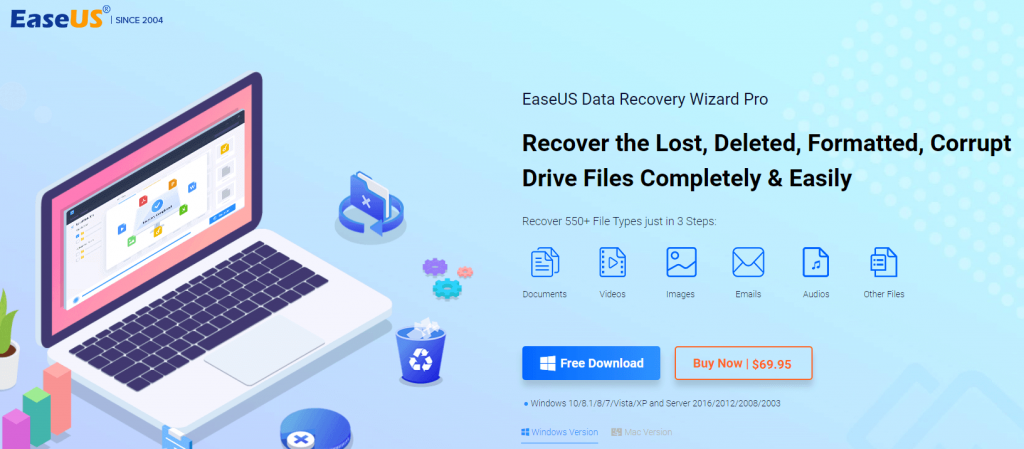 Pros
Advanced data recovery software
Deep-scan function that is quick
Cons
Paid licenses are prohibitively expensive.
There are differences between the Mac and Windows versions.
Price ranges from $69.95 to $99.90.
Data recovery tool for all your devices
Stellar Data Recovery is the second tool that is used by most of the businesses out there for the recovery of their deleted documents. The range of its working is huge as it works well with desktops, servers, USB flash drives, laptops, and many other types of files and external storage. The software is more than just a data recovery tool. It has some supportive systems, also known as photo recovery software, video recovery and repair, and iPhone recovery systems.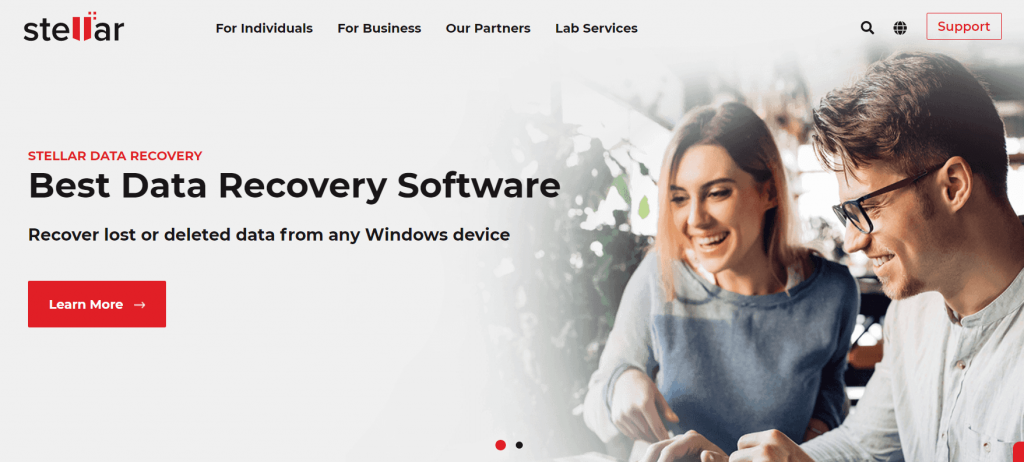 Pros
Scan Process Is Extremely Quick
Deep and Accurate Scan to Find Files from the Past Recovers Data from Any Type of Disk, Even Corrupted Recovers from Encrypted Disks such as BitLocker Encrypted Bootable Media
Effective Foreshadowing
Cons
Expensive
User Interface Could Be a Little Better
Price ranges from $59.99 to $199
Also, look through the video editing software that is famous around.
Data recovery tool for all levels of expertise
This software is developed by one of the advanced disc recovery service providers in the world.

Pros
Data recovery is both quick and thorough.
Technically advanced options abound.
It has a secure-delete feature.
Supported by Ontrack's mail-in disk recovery service.
Cons
The interface is unclear.
There is no built-in previewer.
There is no way to create a disk image from a failing disk.
Price ranges from $87.15 to $550.45
Top-quality data recovery service for an inexpensive price
The CrashPlan software helps out a person in some continuous data recovery and backup options.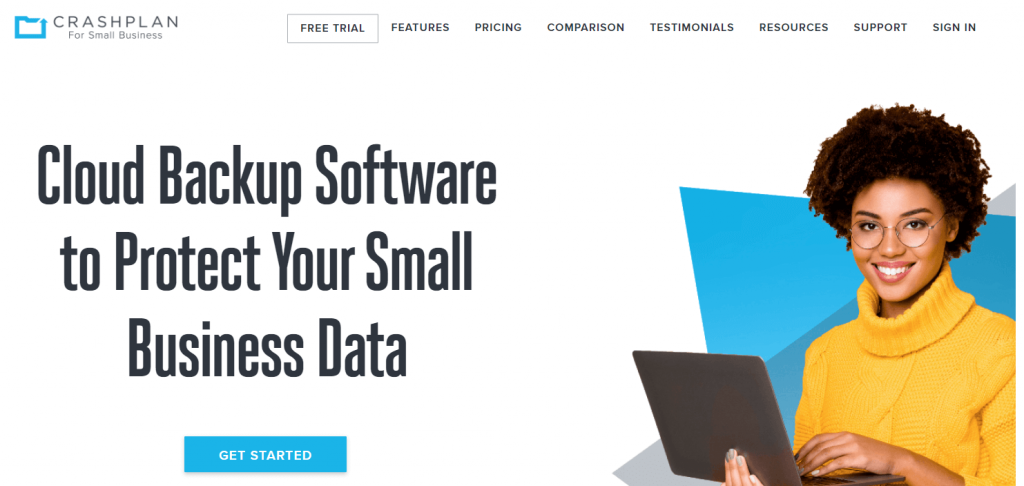 Pros
Installation and deployment are simple.
Backups that are incrementally faster
There are no data limits.
It is compatible with Apple macOS, Linux, and Microsoft Windows.
Cons
Payment information is required for the trial.
There is no image-based backup or restoration.
There is no backup for mobile devices.
There is no backup of virtual machines (VMs).
Customer service is not available around the clock.
Recover files for various loss situations
Wise Data Recovery software helps recover the deleted documents and file systems through various hardware tools in any situation.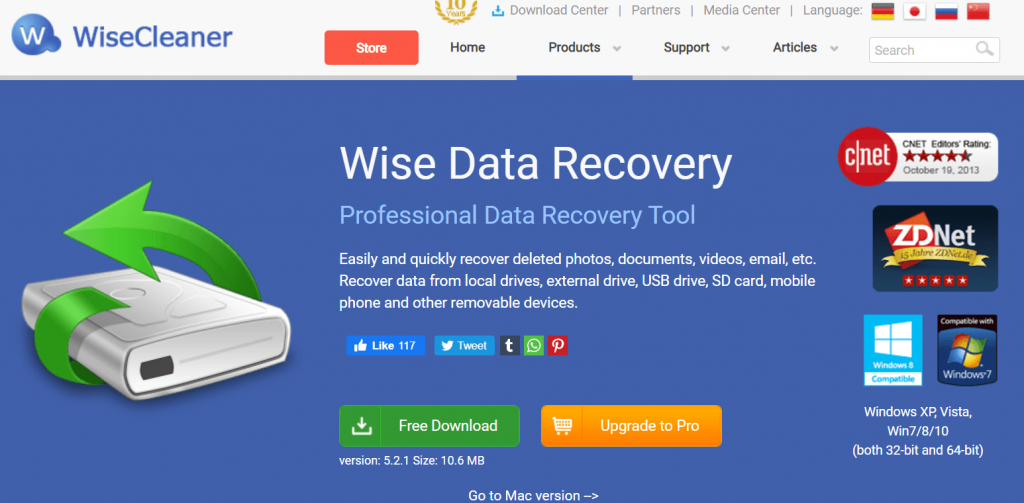 Pros
It is completely free to recover recently deleted files.
Most file types and Windows file systems are supported.
Cons
Pro subscriptions are a little pricey.
ExFAT file systems are not supported for Mac users.
Wise Data Recovery Pro $44.96 (1 Month/1 PC)
Wise Data Recovery Pro $67.46 (1 Year/1 PC)
Before moving forward, take a look at the best webinar software that can help you throughout,
Recovers files from the hardest of situations
MiniTool Power Data Recovery is best for virus invasion and disk failures. This tool always makes up a list of recoverable files which can be restored easily with just a click. Some of the features of this tool are:-

Pros
MiniTool Power Data Recovery helps in the recovery of data in virus attack or hard disk corruption.
There is a whole range of Mac operating system tools recovery systems also available.
SD card and Android data can also be recovered with the help of this tool.
In 14 different categories, this program contains 70 file types that help a person view and arrange the documents in a superior way.
The user-friendly interface is clear and very intuitive.
Cons
Free users are only able to recover 1 MB (Mac) or 1 GB (Windows)
Clunky and old school UI
Monthly Subscription- $69
Yearly Subscription- $89
Personal Ultimate- $99
Best recovery tool for beginners
This recovery tool is known for its automation features mentioned below, along with its normal features.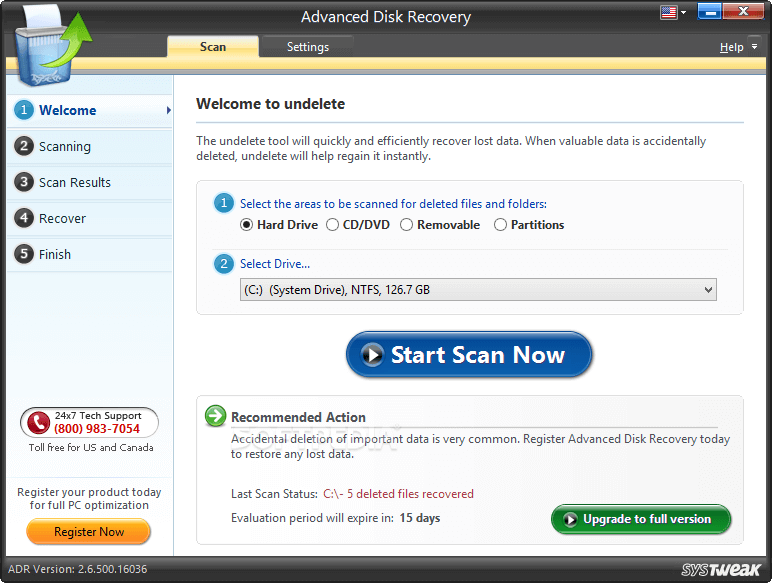 Pros
There is an option of an automatic backup of the data available, which is recovered from the recovered documents.
There is a new feature of disk space management, also in Advanced Disk Recovery.
In case your system is damaged, and still you want to recover your files, then you can choose the option of WinPE for recovery.
There are plenty of partition disks and volumes available in the commercial version of this tool.
Cons
Lack of advanced options since it was made to be simpler
Versatile and will work for all your recovery needs
Everything that ranges from a deleted documents to corrupt documents can be easily recovered with the help of this software. Users who don't have much tech-related knowledge can use this software very easily.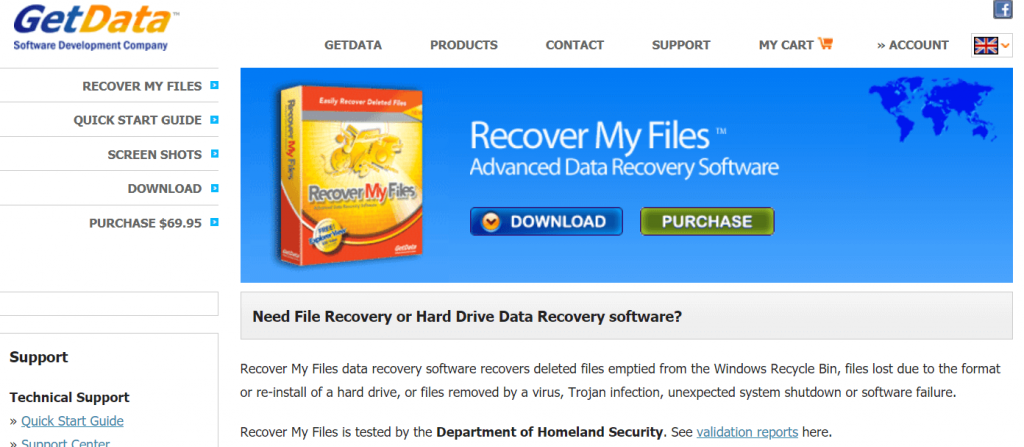 Pros
Hardware systems are very nicely supported by this tool, and documents are recovered smoothly.
In case a person has reinstalled the window, then also the documents can be recovered.
Helps in recovery of images, videos, emails, etc.
Helps in bringing back the documents which are deleted due to partitioning error.
It helps in getting the data back from raw hard drives.
Cons
Deep scan algorithms feel slow
Standard $69.95
Professional $99.95
Technician $349.95
Best for damaged disks and deeply lost files
If your disk is damaged and you are looking to undelete the document, you should approach Recuva. It is a tool available for both Windows and Mac, which has an option of more than 37 languages.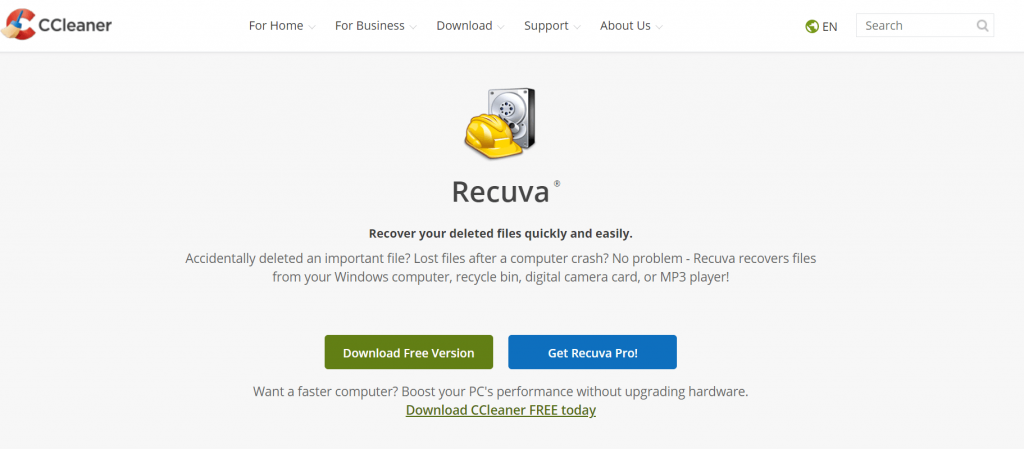 Pros
If you delete an important email, then it can be recovered with this tool.
Recovery of iPod music is also made very easy with this tool.
Sometimes, due to some technical fault, our unsaved word documents may get erased, which can be restored with the help of Recuva.
If you are looking to delete some documents and remove their traced permanently, then also this tool is beneficial.
The interface of this tool is made very clear, which is very easy to use.
Cons
Very limited in file recovery amount compared to more expensive competition.
Price ranges from $19.95 to $39.95
Wallet-friendly and beginner-friendly
Some of the highlight features of the GetDataBack tool are mentioned below in detail.

Pros
It helps in the restoring of the document names along with their structure.
The design of this tool is safe and read-only.
The operations of retrieving the documents are very swift.
Support a wide range of languages and file types.
The purchase of this tool is one-time which means that it will receive free lifetime updates.
Cons
Old school UI isn't for everybody
Locating the correct drive partition requires trial by fire
11. PC Inspector File Recovery
The biggest reason this tool can make space on this list is the languages that it supports. Some of the examples are FAT12/FAT16/FAT32, along with the document systems of NTFS. Some of its features are:-
This tool helps out a person in storing the data in the networking drive.
The document organization is also made very easy by this recovery tool as it recovers the document and places it in its proper document structure.
It can automatically find the partition's locations no matter the boot sectors are damaged or working.
The availability of the header entry doesn't matter if you use this tool. It recovers the document without the header entry also.
Different file types of disc and file formats are also supported by this tool which makes it proficient.
Price: If you are thinking of using this program, you have to pay no cost as it is again an open-source tool. Are you thinking of citing a webinar, then you should look here.
12. UnDeleteMyFiles Pro
The UnDeleteMyFiles Pro is software that can help out a person in recovering documents from recycling bins, digital cameras, flash drives, etc. Some of the extravaganza features of this tool are:-
If the document is deleted with a command line's help, this software can recover that document.
If you are using some application and the document is both created and deleted through that software, then also it can be restored by this tool.
Permanent deletion of the document with the help of the shift and delete command can also be recovered.
If the document is deleted from the USB Flash drives and memory stick through the windows, one can also restore it.
Price: The UnDeleteMyFiles Pro is open-source software and can be easily downloaded through their official website.
13. TestDisk and PhotoRec
The TestDisk and PhotoRec are two companions who are very efficient in helping out people finding their lost and deleted important documents. Some of the best features that are bundled along with this file recovery software are;-
TestDisk and PhotoRec can help in converting the non-bootable document to a bootable document, which helps in the smooth recovery of the material.
Along with document recovery, it also provides an option to recover the hard disk's partition.
The platform is considered as best as it supports cross-platform features and recovery options.
The task is done with some basic command lines, which assures the data recovery much better.
Price: You must be astonished to know that TestDisk and PhotoRec are open sources, meaning that a person can access the tool for free.
14. Mac Data Recovery Guru
This tool is dedicated to only Mac OS, which is designed to get back all the documents that are either accidentally deleted or are erased for some reason. Some of the features that are available in this tool are:
There is an in-depth content-based document planning system that provides information about every report in detail.
Many third-party storage devices are also supported, which means that their data can also be retrieved easily through cloud storage.
It is smart enough to identify the bad sectors in that deleted documents and leave them.
Gives a thumbnail preview of the document, which can be recovered.
Price: The cost one has to pay for this tool is around $300.
15. Disk Drill Data Recovery
Cleverfiles make the disk drill software is one of the best and renowned software for data recovery tasks through the hard drive. The features that are supported by these recovery tools are mentioned below.
This tool helps in the retrieval of the data that is erased or deleted from the machine.
There is a feature of data protection bundled along with this tool.
There is also an option of backing up the data to the drive directly.
Helps in the organization of the documents according to the category.
A multiple document support system is also available with this portable version having USB drives, DVD recovery, and floppy options.
Price: This tool's price is $89 that a user has to pay for this tool is a one-time amount for getting lifetime access.
Feel free to also see our other pages about best password manager, best antivirus software, project management software, 3D modeling software, accounting software
What Is Hard Drive Recovery Software?
The hard drive recovery software is a tool that helps you out in the process of recovering your data from the hard disk, which cannot be done. This hard drive recovery software helps out a person with corrupted drives, and the documents are not accessible. This means that this hard drive recovery software can help you form potential losses which you may suffer due to the accidental deletion of documents.
When a person needs this tool, they start looking at the internet to download the best tool but end up getting confused among thousands of programs. That is why to help out these people; we are listing the top 15 hard drive recovery software options in this article that one should know and must have in their personal system to save the day in case of any emergency.
F.A.Qs
What is the working process of data recovery software?
When a document is deleted, they go to the hard disk and get stored in an unknown location. Now the work of this tool is that with advanced algorithms, they have to find these documents' location. When the document is found, the tool will inform you, and you can now get your document back.
What is the need for data recovery software?
There are many instances in our day-to-day life when we delete some document by mistake when trying to delete some other document or cleaning our system. Now the issue that arises here is that the document is important. Without any data recovery tools, we can't restore the document by ourselves as there is a large technical recovery process that consumes a huge amount of time.
What should I look for when choosing the data recovery software?
While you are choosing the data recovery software, you should keep in mind your requirement and keep comparing them with the file recovery programs' features. When you list some of the best tools, you should take a look at the price that the tool is charging. This process will help you land the best software.
Conclusion
These are the best tools which are listed by us according to the features they are offering. So, now it is advised to compare the features and decide whether one out of all the tools can become your personal computer's or laptop's companion. Some other tools, like Orion File Recovery Software, ADRC Data Recovery Tools, and RAW partition recovery, can be your choice if you don't find any suitable tool here.