No matter what the size of your organization is, when you have employees, you will need to manage the schedules. Every work done within an organization has a stipulated time within which the work needs to be finished. Since it is the employees who are responsible for the completion of the job within the deadline, it is very essential for the HRs and the managers to schedule the workforce in a way that no interruption can create a pause in the workflow.
However, with the changing work patterns and more demand from clients, it is being difficult for businesses to schedule the workforce. This is further adding pressure on the management, and hence leaving the employees unsatisfied and disappointed. It is for this reason having scheduling software has become essential for every business owner, irrespective of the work being done, the number of employees, or the deadline for the works.
Top 20 Employee Scheduling software in 2021
With the increasing number of employee scheduling apps, businesses are looking for opportunities to integrate the application solutions with their systems. Here we have given you the top 20 scheduling apps that have gained quite a generous amount of popularity in recent times.
HubSpot Meetings
HubSpot Meetings can be used to schedule the entire appointment and booking procedure in the easiest possible manner. Here, you will be able to customize your booking platforms by choosing an appropriate template and changing the HTML factors like colors, width, and others. You will also be able to share the details of a future group meeting with all the prospective employees who will be needed in the meeting. A personalized calendar can also be integrated into this software application for avoiding delays and other mishaps.
Setmore
Setmore is one of the most amazing best scheduling and appointment booking software as per the lots of appreciating reviews. Since the software was specifically launched for organizations, it can be used on different devices, like desktops, laptops, mobiles, and others. Your clients and customers will get automatic notifications for booking confirmation and cancellations. Apart from this, external widgets can be integrated within the software platform which will enhance the speed of the work systems, thereby increasing deliveries. It is capabilities for accepting card and digital payments which will help your business to retain both customers and employees easily.
Bitrix24
Bitrix24 can easily make the overall operation of the businesses swift and easier for maintenance. The specialized Activity Stream tool will help you to monitor every workflow task happening in the organization or a business. This way you will be able to track the employees, inventories, and other workforce attributes. Bitrix24 has a cloud-based storage platform that will help you to manage every data from anywhere geological location ad on any device. This application can be integrated with your company's centralized system for synchronizing different projects, terms, and all the employees.
SuperSaaS
For regular employee scheduling and booking upcoming appointments, SuperSaaS is the ideal platform that will help different types of businesses in organizing the workforce and establishing a smooth management system. It can be either used as a standalone and independent booking software or integrated with the business website with a simple "book now" button. An unlimited number of users can use this software at the same time without causing any interruption in the workflow. Since it is an appointment scheduling software, one can make the bookings on a location basis with automated time zone adjustments.
Appointly
Be it for payroll tracking or employee time tracking, Appointly is an all-rounder in the industry. It was built with the sole aim of providing various businesses several chances to manage the workflow and the resources. A business working from multiple locations can integrate this application to allow a large number of users at a time. Transparency between employees can be maintained with Appointly which will mitigate the potential risks of workplace conflicts. Apart from providing an automated reminder and notification tool, here, the customers can make recurring appointments easily. Scheduling of employee hours can be easily done based on the customer peak demands, which will help the business meet the market requirements easily.
Square Appointments
Square Appointments isn't just scheduling software but also a POS platform which allows business like e-commerce and restaurants to control their sales. Appointment widgets can be integrated into this platform according to the suitability of the business. If your business doesn't have a separate digital present, you can use the staff reporting tool of Square Appointments to store employee bios, calendars with schedules, cancellation policies, and others. For better customer satisfaction, the platform allows businesses to send personalized messages to clients or customers. For an organization, Square Appointments offer seamless synchronization of multiple devices together for better functioning.
Ganttic
For service businesses and organizations, the best workforce and appointment scheduling software will be Ganttic. It has a plethora of incredible features which will allow you to manage shifts, client booking, payrolls, and other functionalities of the business. Scheduling data can be customized with an easy "drag and drop" feature which will lower your efforts greatly. You can easily get updates on different projects from multiple views along with keeping an eye on the overall business workflow. The application provides robust reporting features which will help you in the analysis of the workforce, project updates, deadlines, resource performance, and also in inventory management.
BookWhen
With an easy interface, this BookWhen software meets the requirements of every type of business size. You can easily book appointments with this application and then export the results to the spreadsheet as per convenience. It has online payment options for better and hassle-free transactions, along with a 'Pay Later' feature. If your business is based on customers, this is the ideal software that will allow you to send reminder and notification emails with every detailed information about the subject. An online attendance tool is also present which can be used for tracking the employees and their availability. In fact, it can also be used on mobile devices and the notifications can be sent through either mails or messages.
Wix
Regardless of the business size, Wix is one of the best mediums for communications between businesses, employees, clients, and customers. Due to the fully-loaded features, this particular platform has become the number one option in the long list of business tool preferences. It has a scalability tool that can provide you with the proper analysis and reports of the revenues. Apart from this, booking appointments and scheduling meetings are very easy with this particular software.
Acuity Scheduling
One can not only book appointments for clients and customers but also for the employees easily with this amazing cloud-based software. Scheduling the upcoming appointments can be done without any hassle, thanks to the automated tools. Interactions with customers will become much easier, thanks to the calendar synchronization, intake forms that can be customized, scheduling the group workshops, and others. Employee availability in several businesses like coaching centers, midsize MNCs, industries, and others can be done with the help of Acquity scheduling.
Thryv

Thryv is indeed one of the best scheduling applications in the market with an abundance of features that will allow you to coordinate your business's operations with that of your employees' and clients' schedules. Small to midsize businesses mainly use this software, thanks to its intuitive interface and 24X7 customer support. Automation features are present which is why using the application will reduce manual labors and the chances of errors.
Groove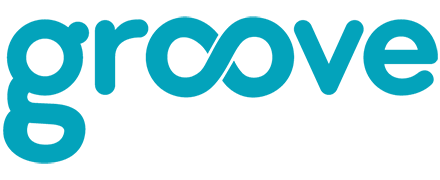 Groove is perfect for businesses that are engaged in sale platforms like warehouse businesses, restaurants, malls, supermarkets, and others. every activity related to the business other than the sales department can be easily automated using this application which allows the business owners to focus on customer relationship building.
EngageBay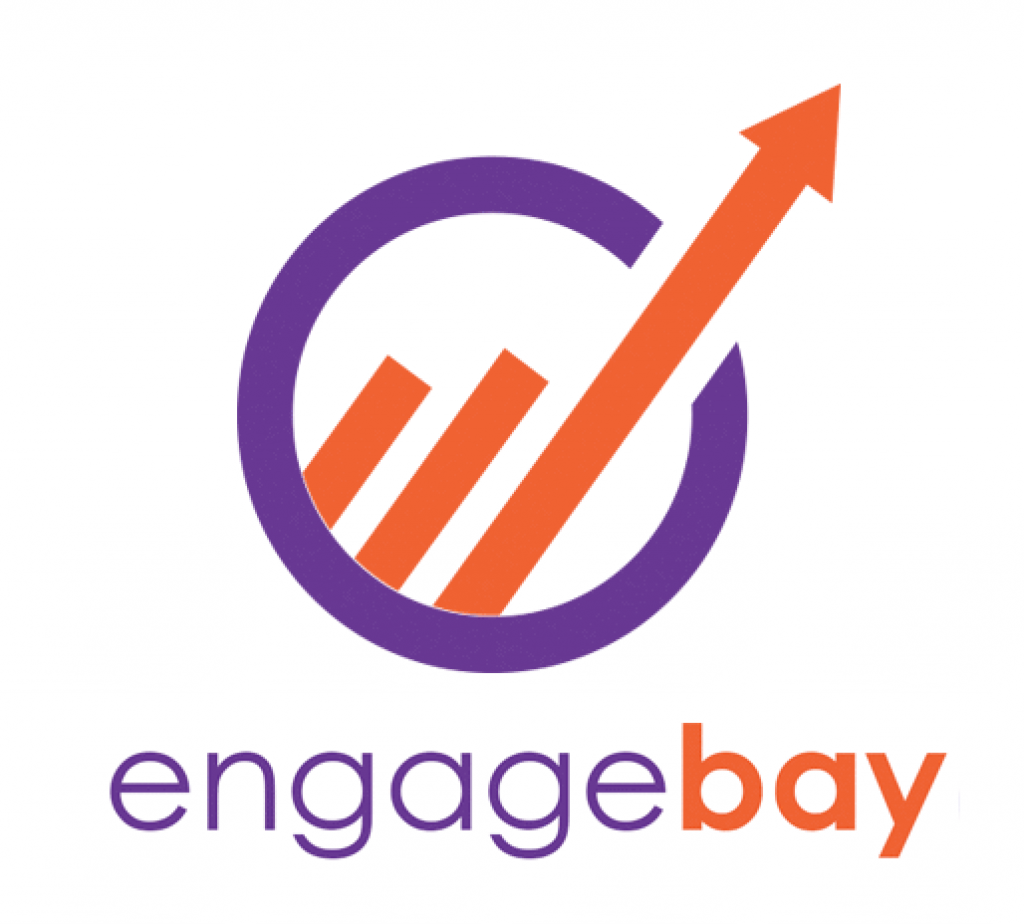 At times, it's better to use simple business software tools rather than complicated ones and that's where EngageBay comes in. This particular software can be used by any business size which is why it has a high level of flexibility. Team management is pretty easy with this software, all thanks to the automated meeting scheduling features and the customizable online calendar feature. Payments for the business packages can be done monthly, half-yearly, and annually, thereby making the payment processing convenient.
Tribeloo

Be it booking the conference and meeting rooms for several hours or sending notifications about shifts, Tribeloo is a perfect business tool for scheduling and automating several functionalities in an organization. If you are concerned about the prices of the premium packages, you can start using the software's trial version to get a taste of its benefits. This particular application can be integrated with any business size, which is why it is one of the most popular tools in the market.
Skedda

Skedda is known to be one of the best analytics tools with several different functional units coupled together in a single interface. The automation API will help in the automated scheduling of several plans regarding meetings, appointments, bookings, and others. One will be able to keep a track of all the employees and workers, no matter what size of the business we are talking about. One of the major benefits of Skedda is that you will have multiple packages, including the ones having annual payment plans.
Bookafy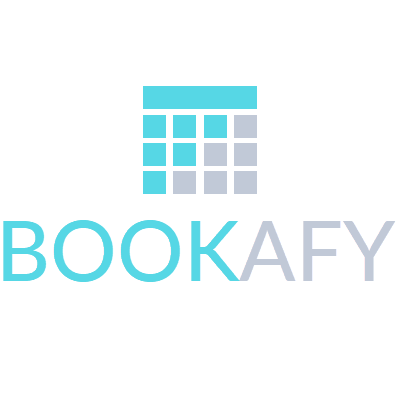 Another amazing software that most small and medium businesses use is the Bookafy. Starting from managing hourly employees to resource planning and automating email notifications, several functions can be done using this particular software. It is one of the business tools which can be used from multiple locations without any mistakes in the synchronization of data and other business facts. Payment processing from week to week can also be done with the help of Bookafy which will reduce the stress on the accounting department.
Calendly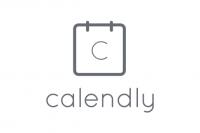 Calendly is one of the best employee management tools that you can get in the market, all thanks to the flexible booking process present here. Not only businesses can schedule client and customer appointments but also the majority of employees can use the software to schedule meetings between themselves. Three different meeting duration options are present on Calendly, along with a buffer feature. Using this business management software, one can create customized meeting invitations with swift addition of additional information.
Vagaro
Vagaro is a cloud-based appointment scheduling software that can be used by any business size, irrespective of the field of work. The prices of the packages at Vagaro are highly affordable making it one of the most chosen platforms by midsize businesses. This particular app is mainly used by small to midsize businesses like salons, restaurants, spas, parlors, and others where online bookings are more frequent. It has a feature by which email reminders and notifications can be sent easily to all the customers enlisted in the business profile.
SimplyBooks

SimplyBooks is known for its high efficiency and accountability, all thanks to the cloud-based process coded in the core of the software. It has a custom dashboard that can be used to schedule client bookings, send confirmation emails, shift swapping, study productivity, draft goals based on analysis and others. This technology can be used to integrate your business to different platforms like Facebook and Instagram for getting more revenue. Reminders and other events can be set in the personal calendar which can then be synchronized with SimplyBooks' calendar.
Wintac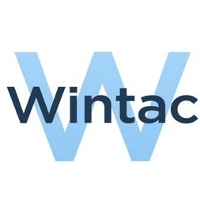 Wintac is used as an onsite software for different purposes related to scheduling like inventory management, fleet and driver management, customer relationship management, and so on. No matter what the business size is, every business owner can schedule the appointments by a simple drag-and-drop feature on the color-coded dashboard. Other features include retaining potential customers, customized account planners, booking
and cancellation activities, and others. The entire information can be viewed and shared on mobiles, tablets, computers, and other devices having different OS.
F.A.Qs
How can I choose the best employee scheduling software?
Be it a staff scheduling program or booking scheduling software, you will need the best tool for your business. This is why first decide the purpose of the application for your business model. You need to ensure that the software is scalable so that it can accommodate changing number of users. Also, look for special characteristics like payment scheduling features, online booking on social media, handling basic customer lists, storing details of unlimited appointments on the cloud, and others.
Can I manage my business costs with the scheduling application?
With the employee scheduling platform, you will be able to manage the cost of the employee since his working hours and contribution to the project can be tracked using the software. Moreover, with automated scheduling like SimplyBook, you will be able to increase customer satisfaction which will further increase your business's reviews.
Are all the scheduling software be used as a mobile application?
Software platforms like SetMore and SkedPal will allow you to integrate the application with the mobiles of the users and the employees. This way you will be able to enhance the flexibility of the business to top levels.