Do you remember the last time when you have literally heard music that is flat and have liked it? I guess the answer will be a big NO. There will be nobody out there who likes to listens to flat music. For introducing the feel that one is looking for, the producers need a Digital Audio Workstations, commonly known as music production software. Along with the music production tools like keywords and audio interface equalizer, a person also needs software that helps all of these tools work together in sync and create music that everybody loves.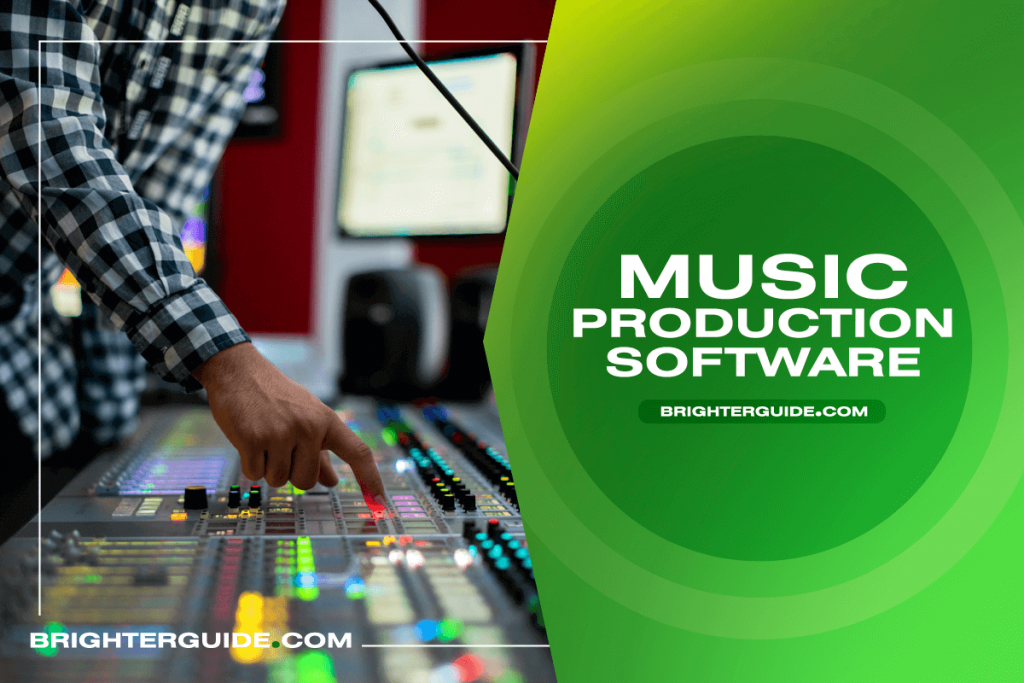 Moreover, these digital audio workstations help you pen out your ideas into music very smoothly. Moreover, it simplifies making the music, but there are plenty of music production tools present in the market which makes it tough for the person to choose whether which software is good for their needs and which is the one they should pass on. That is why to help you guys out, we have made a list of 15 music production software that is going to ease your task of selecting software.
You might want to check out these lists before continuing: Remote Desktop Software, Hard Drive Recovery Software, POS Software, Database Software, Scheduling Software
Best Music Production Software 2021– Our Top Picks
To help you decide which software to use, we have detailed the features, pros & cons, and prices for our top 10 music production software followed by other software you may want to try.
Best-selling music production software in the market
Ableton Live tool is an inspiring DAW that keeps providing next-level workflow.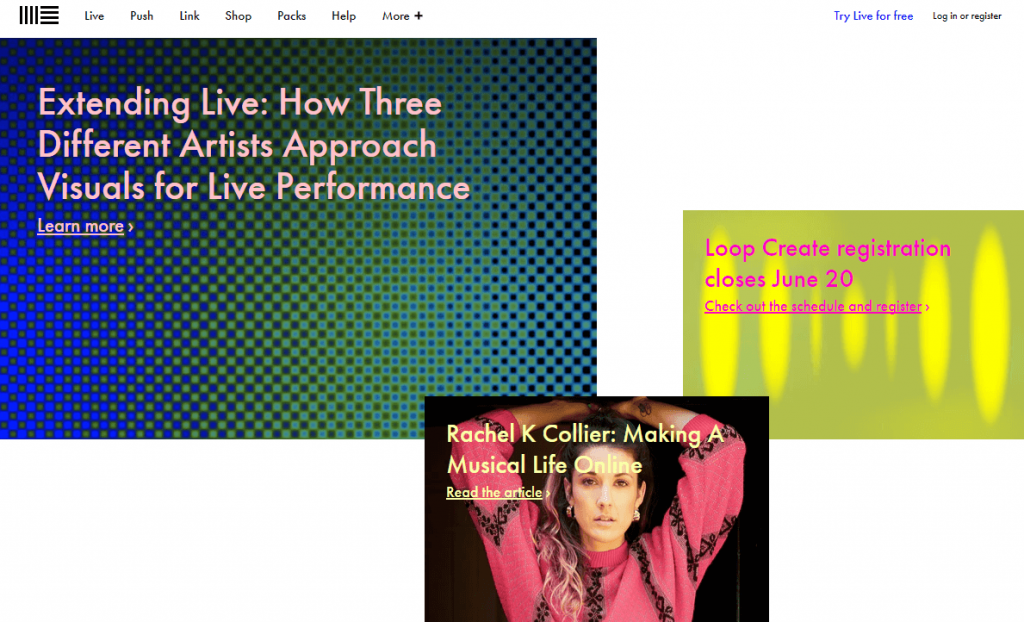 Pros
Workflow for inspiring clip-based live performance and composition.
Quick navigation.
Automation is extremely effective.
The Suite version includes a plethora of sample material to work with.
The new Wavetable synth sounds fantastic.
Cons
There will be no track competitions.
There is no view of notation.
There is no pitch correction tool.
Price ranges from $30-$199
Apple's high-performance production software
If someone is looking for a great performance tool that they can use in their Mac device, they should use Apple Logic Pro. The minimum requirement of Mac for running this system is version10.13.6 with a 64-bit processor.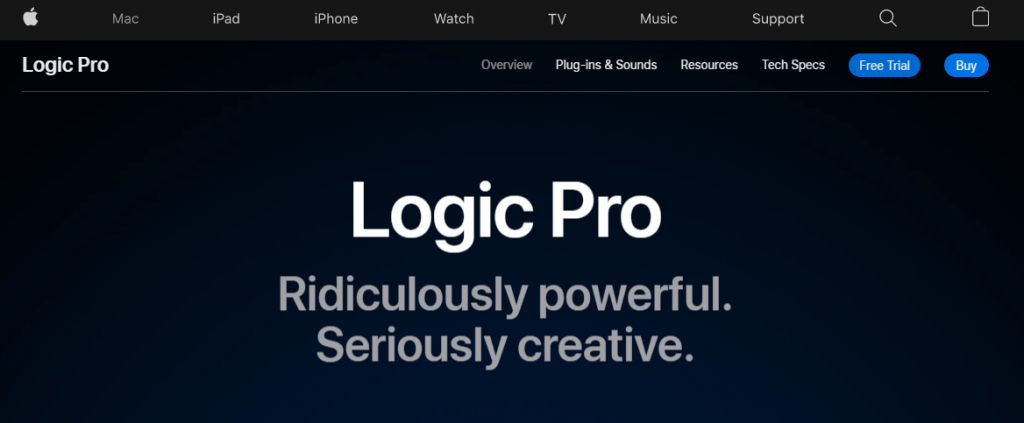 Pros
The new Live Loops and Sampler plug-ins are excellent replacements for Ableton Live and Kontakt.
A stunning collection of bundled instruments and effects
Unlike many competitors, there is no copy protection.
Outstanding value
Cons
Larger meters and faders could be used in the mixer.
There is still no fast. Audio editing in the Clip-Gain style
Favored music production software by young musicians
The Image Line FL studio has helped out in starting the electronic music careers of many new electronic music producers. If someone is looking for EDM production, this tool is the best for them and provides a good value for money.

Pros
Excellent MIDI composition tools that use loops and patterns.
Visible automation clips are simple to manipulate.
Lifetime updates are provided at no cost.
Finally, a Mac version!
Cons
An audio recording that is convoluted and inflexible (in higher-priced versions).
Instrument tracks must be manually assigned to mixer channels.
The built-in sound library could use an update.
There is no notation editor.
Price will range from $99 to $499
If you are also looking forward to hosting a webinar, then you must check out the best webinar software and go through tips for organizing a webinar efficiently
The originator of the drag-and-drop interface
The Studio one tool is now known for playing in the bigger leagues. Many professional movie makers and producers are using this tool. There are different versions of the tool in which there is a prime version available for free. After that, there is an artist version and a professional version also.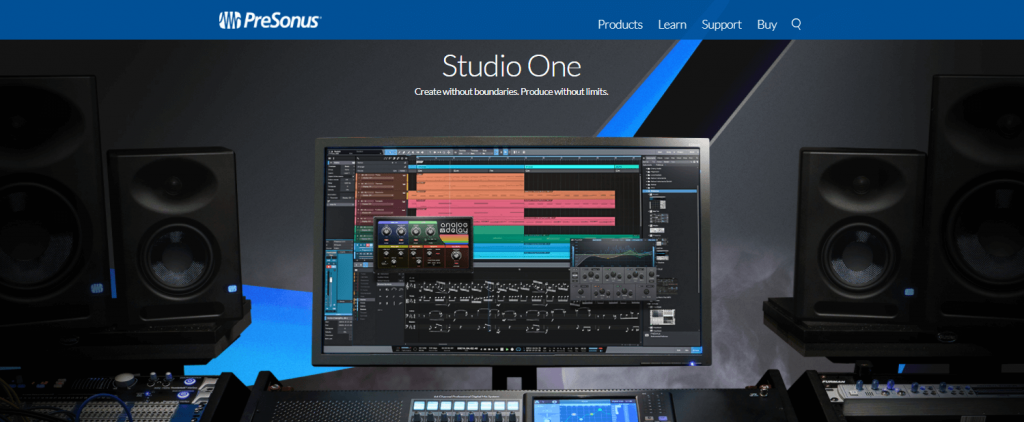 Pros
Refreshingly simple to use, quick to learn, and not lacking in flexibility.
Efficient and dependable.
The mastering facilities are first-rate and should be used separately.
It is inspired by the Control Link MIDI controller feature.
Bundled plug-ins of high quality.
Cons
Not for everyone because there is no support for surround sound, notation, or video.
There are no dedicated audio quantization or 'flex' features… yet.
Presence sample-replay instrument needs improvement
Price will range from $15.00 to $422.00
Cubase will guide you throughout your production journey
This is the old yet famous music editing tool, which most professionals are even using to date. This tool can be used with both the Windows and Mac OS having a huge development history.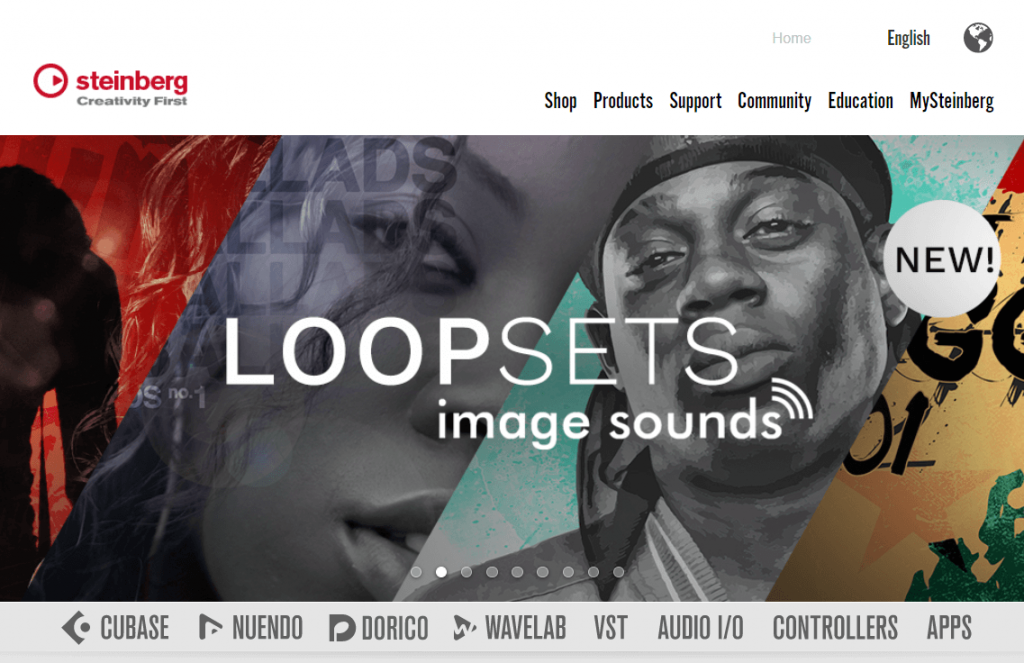 Pros
Making music for a video
Rapid rendering
Simple learning curve
For those just starting out in the industry, the price is reasonable.
Cons
Shortcuts are difficult to master.
It has the potential to be a resource hog.
Upgrades do not always include enough features to make them worthwhile.
Cubase Pro 11 $705.27
Cubase Artist 11 $402.32
Cubase Elements 11 $121.17
Add personality to your music
There are two versions of this tool available, named standard and suite, which both are amazing. There are around 20 GB of scratch disc space available in the tool.

Pros
If you look at the workflow, then it is rock-based and unique.
The mixer available in the tool is SSL-modeled based, which has great functionality.
This tool can also be used as a plug-in in many systems.
There are many VST performance instruments packed along with this tool.
When you press the tabs, then the racks start rotating, showing the backside of the music rack, which can help you establish relationships between the racks easily.
There are some new effects introduced in the tool.
Cons
Rack Plugin cannot host VSTs or load Reason projects
Rack Plugin is currently exclusive to VST3
Music production software that's a bang for your buck
Are you looking for a powerful DAW tool without spending much on the initials? If yes, the Cockos Reaper 6 is a specially handcrafted tool for you.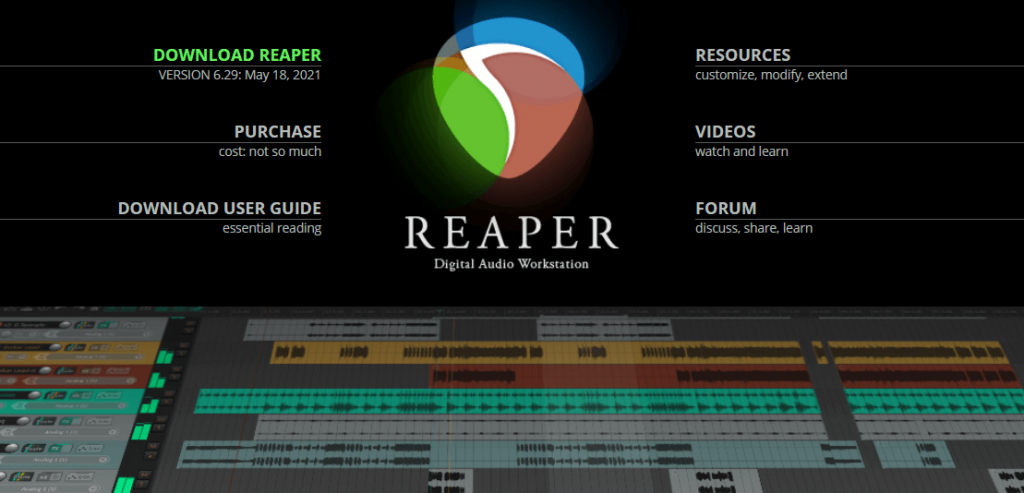 Pros
There are many audio routing capabilities, along with sophisticated MIDI solutions.
You can select a particular area of music that can help you in drawing and moving the music portion easily according to your needs.
Plug-in support like LV2 is easily available.
You can reduce the darkness of the locked media a little bit.
Cons
No available built-in instruments or loops.
Unintuitive and very confusing interface.
Discounted Price $60
Commercial Price $225
Make music anywhere with your Apple device
Those who are Mac users and are looking for a dedicated tool then they can opt for GarageBand. It is also said to be the best tool that a beginner can use and learn music production and editing properly. The tool is available for free and is included in Mac devices.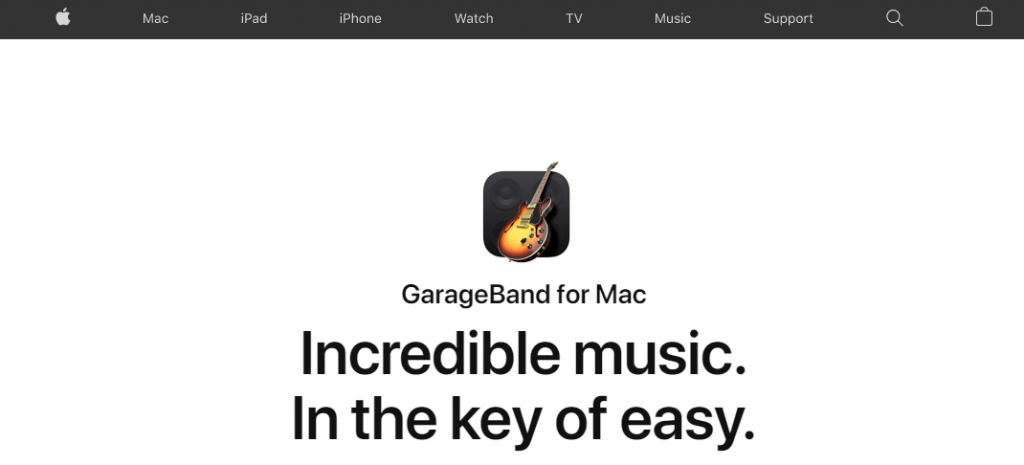 Pros
There is a library available in the tool having various instruments like guitars, piano, and other keyboard audio interfaces also.
The design is modern, which is made by keeping the newcomers in mind.
A music producer can jam with drummers no matter what their style is.
There is a shape sifting control along with powerful synths available.
Help you in a worldwide release of the song that you create with this tool.
Cons
Only available for Apple devices (iOS/macOS)
Very limited compared to other software due to it designed to be mobile
Free (For Apple devices only)
Made for all kinds of music
If you are looking for a great option to be a creative producer, then you should opt for the option of Bitwig Studio. This tool is available for use in both the Windows and Mac OS with a general system requirement.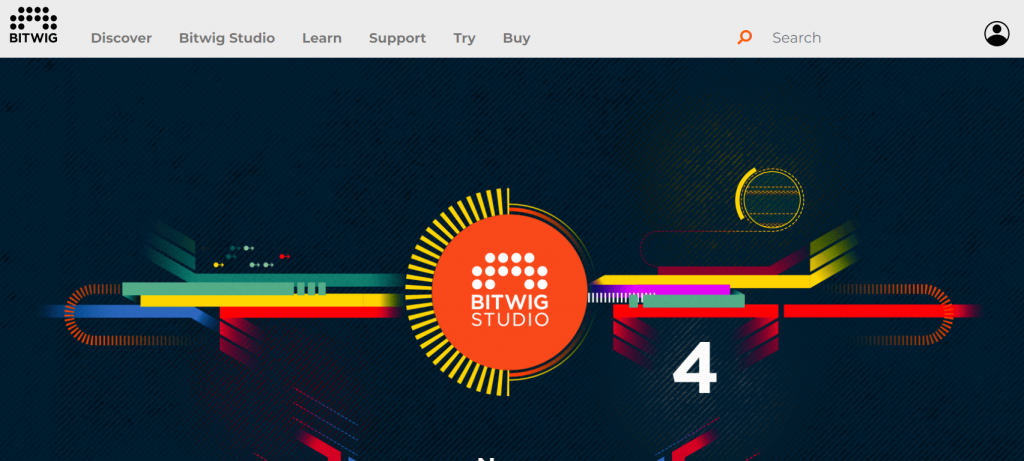 Pros
The modulation system available in this tool is very flexible due to its build-in modular environment provided in the tool.
The feature that is available in the tool is made according to the future requirement.
There is an option of JACK transport available for many platforms.
There is floating-point audio processing in this tool.
Unlimited hybrid tracks are available with this tool.
The Grid, a new type of device, is also included in this software package.
Cons
The current crop of effects modules is kind of a mixed bag
Bitwig Studio 15-Track $99
Bitwig Studio $399
Make music with your Windows device anywhere
If you are looking for a tool like GarageBand for the Windows platform, Acoustica Mixcraft is one of its biggest competitors. This tool is straightforward to use, which you will not easily outgrow.

Pros
The content library that is available in this tool is very decent and updated.
Along with editing the audio, a person can also edit videos through this software.
A person can mix any video and audio and can also master the audios. There is curved automation in this tool that can help out a person create the best mix.
There are 45 different modules along with hundreds of presets that a music producer can use.
A grand pianissimo piano is also provided in this tool as a virtual tool which is the best in class.
Cons
UI may look outdated for some users
Very limited compared to other software due to it being designed for mobile use
Mixcraft 9 Pro Studio $149
Mixcraft 9 Recording Studio $75
11. Cakewalk by BandLab
The biggest benefit that has pulled this DAW into the list is that this tool is providing a lot of features for free, for which many tools are charging a dime. This tool is compatible with Windows having a requirement of Windows7. Some features that are available in this tool are:-
A person can enhance the AudioSnap enhancements with this tool effectively.
Option of event filtering along with advanced multi-tack piano roll editing is also available.
There is customizable plug-in management that can help in various optimization and improvements.
The UI themes are also updated in this music production tool.
The Cakewalk tool is also supporting the ARA1 and ARA2 plug-in tools very well.
Price: This is the most credible option for a digital audio workstation that is available for free.
12. Avid Pro Tools
The Avid Pro Tools are known for their pro-level of audio mixing features. Some of the other features that are bundled along with this tool are:-
There is a maximum input of 192 available in this tool.
A person can also involve around 1024 MIDI tracks with the help of pro tools.
116 plug-ins are included with this tool in their ultimate version.
5.4 GB of sound is included in this tool which can be used as stock voices.
It helps out in smooth collaborating and connecting with hardware.
The workspace also has a satellite link in its ultimate version.
Price: The user base version of this tool is free, but if you look at the pro tools, it will cost you around $29.99 per month.
13. Propellerhead Reason
The Propellerhead tool may not be very much known in the music production software community, but they are very stable if we compare them with other tools. Some of the features that are offered by this tool are:-
There is a swift drag and drop option available in the tool for a smooth experience.
There are many plug-in options available in the tool that can help out a producer in many ways.
The mixing console is most updated in the field.
There is a range of effects present in a tool that can automatically cut and slice the audio according to your requirement.
If you are working at your personal workstation, you should know that this software will support all your hardware tools to mix and blend the voice properly.
Price: The money a person has to pay for this tool after using the free trial of 30 days is $399. This package will include more than 29 effects and 17 virtual instruments with standalone. If a person is not satisfied with the tool, they can also sign in for a return.
14. Acid Pro
Acid pro is known for some features that are sophisticated and help in the precise editing of MIDI. There are many new features that are included in the latest rolled-out update, which are mentioned below.
There is an option of inline editing that blends the music with drum grid audio interfaces and piano rolls.
Velocity of the music movement, pitch changes, and making multi-tracks is made very easy with this platform.
One can also freeze the track easily for better filtering and processing.
Price: This Acid pro tool is only available for Windows interface at a very competitive price of around $199.00 for its complete package. Before buying this version, one has a free trial option.
15. Roland Zenbeats 2
The Roland Zenbeats 2 tool is basically a recording tool, but you will come to know the detailing of this tool when you start using this tool. There are various beat and loop tools available in the software that will help you create a fantastic piece of music from a flat sound. Some advanced features of this tool are:-
One can expand the options of the native instrument available with them in the software.
There are some add-in support tools that can be introduced with the third-party tool.
One can use the other developers' tool plug-ins, which helps make the editing task smooth.
Price: These are the features that are bundled along with this tool at the price of $3 to $20 on the basis of features that you select. Moreover, there is a Roland cloud platform that can be accessed with this platform also.
Also see our lists about Screen Sharing Software, Encryption Software, Best Password Manager, Best Anti-Virus Software, Project Management Software
What Is DAW?
There is a talent of music creation and creativity in some people, and the digital audio workstation is that way through which a person can bring out their talent. It is a program that helps out a person in designing music and its editing, blending, and mastering the audio. If you have the skill of using a particular instrument also then also you can record them and improve their voice with the help of this software. Some of the tasks that can be performed with the help of this tool are:-
The DAW software help out a person record the voice of a live instrument with their recording setup.
If the instrument is visual, then also a person can record them.
The tool helps out in forming a loop of the audio made.
Mixing of the audio can also be done very efficiently.
There are many effects that can be introduced in the audio.
These are the common features that one can find in almost all the tools. Above this also many features may vary from time to time and the price a tool charges from the music producer. So, let us get started with the list of tools, but before that, you must also check out the project management tools which can help you out in managing a project and making it profitable at BrighterGuide.
F.A.Qs
Are the music production software necessary?
If we look at the trends of music that are prevailing in the market right now, then according to that, a person needs the music production software for sure. This software is now serving the same importance for music creators as a canvas does for painters. Without this software making music that the audience likes is impossible.
Should I opt for free software or paid software?
If you are a new person in the field who is thinking of learning and applying, then for such people, it is advised that they should buy the Windows free version of the tool in the starting phase. After some time, when they learn to use the tools properly, they can think of buying the music production tool and working on them.
Which software should I choose, dedicated one or overall software?
This is a question that arises in many people that if they are using the Mac OS, they should choose software that is only available for Mac or go for the one software that both Windows and Mac OS support. For such people, the answer is that they should focus more on features instead of the tool's nature.
What should I take in mind before buying software?
You should keep in mind the features that you require from your tool, the operating system that you are using, and most importantly, the price you are willing to pay. Without these three important aspects, a person will not be able to land the best software.
Conclusion
These are the top-class DAW software that is available in the music software marketplace today. Now it is the music developers' task that they see through in detail the demand of their music production process and, according to that, choose the one tool that can help out in fulfilling all their requirements. So, start digging the options and find the tool that best suits you and your future in the recording market.