Managing real estate isn't exactly "fun." The job entails regular checks, arrangements for maintenance overhauls, and arranging time-to-time inspections by trained service personnel, along with allocating detailed plans for finances to be used in the same. The problem is heightened when you rent out your property to tenant families or organizations. Keeping track of regular rent payments, recording tenant grievances, and providing peaceful solutions, along with emergency maintenance on a day-to-day basis, is a serious headache for any landlord.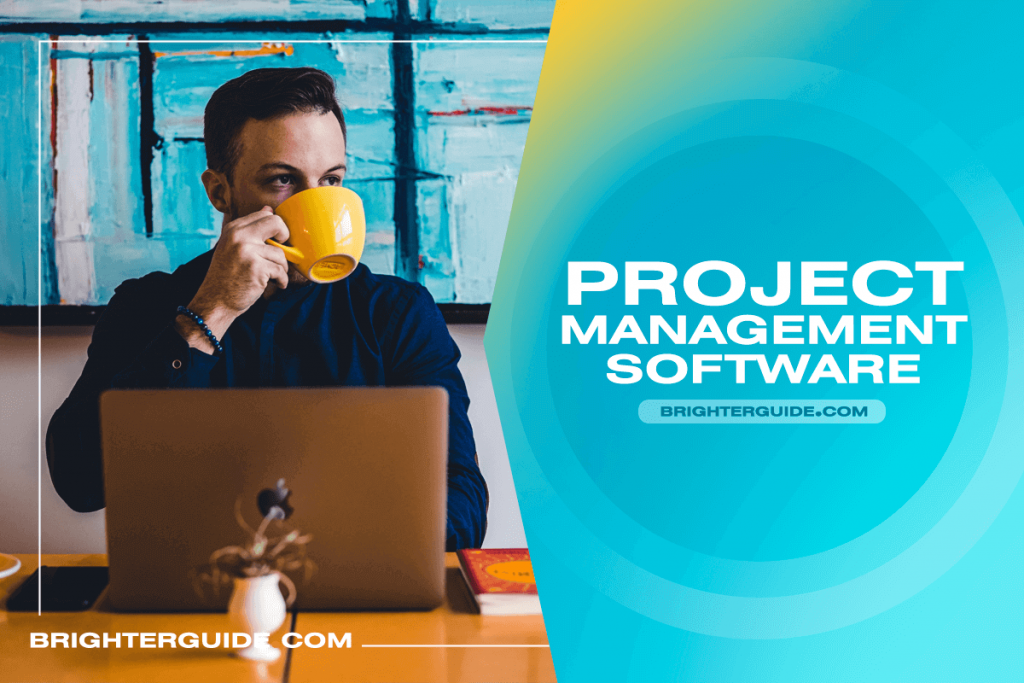 Meanwhile, for your other software need, check out also accounting software, ERP software, OCR software, payroll software, 3D modeling software
Property Management Software List – Our Top Picks
Although there is a wide range of property management software available in the current decade, we will give details of our top 10 software here. Of course, we also have other brands listed on this page.
Made for your unique portfolio, any market, or any size
A versatile real estate management software that integrates basic features like facility management, multifamily properties, utility billing, and a special module to track maintenance requests. In rental properties, it provides additional features like tenant screening, automatic filing, and review of rental applications, along with online rent collection. In case of vacancies, it posts advertisements on listing websites across the internet at the click of a button. Overall, a powerful and versatile property management tool.
Pros
Simple to use
Updates on a regular basis
Workflow aggregation
Marketing aids
Payments via the internet
Background checks are performed.
Insurance protection
Cons
Text pictures
Commercial management
Notifications
Core- $1.40/unit/month (Minimum Monthly fee: $280)
Plus- $3/unit/month (Minimum Monthly fee: $1500)
Pick Buildium now so you can scale your future
If you are looking for a good cloud-based property management solution for your real estate, Buildium might be the perfect solution for you. This Cloud-Based Software assists you at each step, listing vacancies on real estate sites, creating online portals for rental applications, helping you to screen tenants, and managing community associations. Its integrated lease administration software keeps track of state-specific lease agreements while providing reliable leasing options for your real estate asset. A multi-purpose software option that can cater to both single-family homes and mixed portfolio property.
Pros
It is simple to read and navigate.
It's simple to learn and teach to others, including tenants.
Communication options are superior to alternatives, such as not having this platform.
Updates are frequent and always beneficial, making it even easier to use.
Cons
The back button and other navigation "sticks" occasionally.
Sometimes it prints too many pages
Smaller businesses may find it prohibitively expensive.
Essential- $50/month
Growth- $160/month
Premium- $460/month
Designed For Tomorrow
A portable commercial property management software that is cloud-based and can be operated from any mobile handset or computer that is connected to the internet. Optimal vacancy management, tenant screening services, online leasing, Yardi Voyager takes care of each and every step in renting out your real estate asset efficiently and reliably. Whatever be the situation that arises, this facility management software can look after the entire portfolio setup of your property.
Pros
Managers should be able to easily oversee and switch between communities.
Throttling user permissions to ensure focused areas of access
Custom reporting with a variety of editable user fields is available.
Cons
For a new user to be able to navigate the system, there is a fairly steep learning curve.
While there is a wide range of functionality, many items appear to be buried in menus or obscure locations, especially the first time you try to find them.
If you're used to a system that automatically updates when new filters are applied, getting used to the refresh functionality in some parts of the system can be difficult.
Make your work easier with the ideal property management & accounting tools
A modern property management software, this powerful tool can manage anywhere from 10 – 5,000 properties, making it the perfect software for real estate companies and real estate investors. From detailed rent estimate reports to multi-pronged scrutiny options for landlords, the revolutionary features of this software make it one of the must-haves for optimal rental and residential property management that can be purchased at a monthly price per unit of only 1$.
Pros
Ease of Use and Setup
Customer Support
Customization
Online Webinars
Cons
Rent Cafe Confusion
Geared more toward residential renters.
Prices start at $100.00/feature/month. (No Free Version)
With ResMan, you've got a tool that helps you succeed
An affordable property management system, it is also amazingly powerful and packed with myriad features. Using this software, no longer will you have to manually demand reports from your maintenance staff, or collect rent on time, every month. From vacant property marketing to deciding the pricing tiers, it takes care of the whole renting process. Financial Management is an integrated module with marketing tools, investment properties, and AI-powered predictions for return on investment. Overall, a fabulous and versatile modern property management software solution.
Pros
User-friendly
Easy UI
Good customer service
Prices start at $100.00/feature/month. (No Free Version)
Grow Your Business With The Help of Rent Manager
An integrated rental software solution for single-family properties or multi-family property types, rent manager provides timely maintenance checks of all your rental units, along with provisions for online leases, lease tracking, and lease management. Review online applications on your mobile device, and sign leases on online portals for landlords to have your vacancies converted into commercial units that provide a valuable return on investment.
Pros
Very simple and beginner-friendly software
Text feature is useful
Customer service is really good
Cons
Has a high learning curve if you want to maximize usage
Contact Rent Manager for your custom pricing
Versatile Software Supported by Great Customer Service
A popular alternative to large-scale management software platforms, Condo Control provides Credit risk management along with advanced asset management and financial management frameworks. The embedded accounting software is outfitted with the most advanced accounting tools that allow for a detailed and predictive accounting component with trust accounting and financial accounting options. In the case of both single-family properties and rented estates, managing maintenance cycles, screening insurances, and algorithm-based reviewing of potential tenants make it ideal for resident management and real estate property management software.
Pros
Amazingly smooth User Interface
Does a great job in managing all your properties
Cons
There may be some bugs and glitches with the software
Check out their features list on both Premium and Core plans, and then contact them for custom pricing
Premier cloud-based property management that supports property owners with all their management needs
Vacancy tracking and revenue optimization make Tenant Cloud the ideal software option for any real estate business. It provides owner portals, allowing the landlord to scrutinize each and every detail of the renting process, from putting vacant space on sale using advanced marketing tools and potential tenant screening services to annual billing and on-time rent collection. It also provides predictive software advice for pricing, accounting, deciding and managing rent, and optimal leasing agreements. Overall, a versatile and power-packed software option for your real estate property.
Pros
Free trial and its premium features are fairly cheap
Great and efficient customer support
Ease of use
Cons
UI navigation may take some getting used to
Standard- $9/month
Advanced- $35/month
Improves net operating income of globally successful CRE portfolios
Building Engines is a multi-purpose management tool that can handle residential properties and commercial properties in the same vein. What makes it incredibly useful for property owners is its quick response automated communication module that provides valuable customer service for your tenants. The software accumulates customer reviews and customer support complaints, presenting it to the landlord as a detailed and documented overview. These management features make it an ideal tool for larger businesses in the real estate property management industry.
Pros
Simple utilization
Every feature is accessible
Cons
Mobile app may be lacking in some features
Contact Building Engines for custom pricing
Property Managing Made Easy and Automated
The go-to single platform for managing your commercial buildings and rental projects. Investor relations, tenant screening, leasing tools, and provisions for resident communication make it the ideal software for your rental portfolios. If you want to ensure optimal space management for your real estate property, there is no need to go for third-party solutions. Innago will be the perfect boost to the financial performance and the utility management potential of your property.
Pros
Easy to use
Invoicing and payment processing features are very good
Cons
UI isn't very intuitive which may or may not be favored by consumers
Feature prices may range from Free-$35.00
11. Yardi Rentcafe
Among property management options that provide cloud-based services with world-class marketing solutions for your vacant spaces, Yardi Rentcafe holds sufficient renown for its integrated features that create virtual portfolio managers for your rental projects. From regular maintenance inspection to automated tracking of financial reports, Yardi rent cafe not only reduces the burden of the landowner but also provides reliable resident services for all your rental properties.
12. RealPage
Managing multifamily insurance, monthly costs, single-family properties, and commercial portfolios is what RealPage excels at. This comprehensive property management software platform provides online portals for both the owner and the tenants, with online tools for timely rent collection, maintenance, customer service complaints, and detailed customizable reports.
13. Entrata
It is one of the simplest and most comprehensible software platforms for any real estate business. Its Platform as a Service (PaaS) system is open-access, with tools and provisions for services like online rent collection and management systems for residential properties, as well as commercial properties. Thus it is the ideal rental property management software for both the property owners and the tenants.
14. RealPage Onesite
An improved version of RealPage, this rental property management software is a customizable tool for real estate management that puts emphasis on versatility and reliability in the industry. The key features include online payments, online rent collection at perfectly timed intervals, and quick response customer service.
15. RentRedi
Online rent payments, extensive records, logs for maintenance requests, and a management checklist that can be upgraded and customized for any particular type of property are what make RentRedi the perfect rental and real estate management software for landlords.
An efficient business may need more software than just project management software. Here are other useful tools for you: inventory management software, email marketing software, firewall software, webinar software, firewall software, file recovery software
Other Property Management Software
Here is a list of other proper management software that you ought to try.
16. Hemlane
This is the perfect management tool for any real estate business, or rental system, where it caters reliably to both the property owners and the tenant families.
17. Skyline
For commercial property managers who have had experience in working in a large-scale property management firm, Skyline is one of the most preferred rental property management software. Additionally, Skyline is also a trusted real estate management tool for single-family as well as multi-family setups.
18. Cozy
One of the simpler and more convenient to operate Rental Property Management Software options available in the market, COZY has several popular features that make it the perfect management software for all kinds of real estate properties.
19. Propertyware
If you have ever worked in a property management company, you must have had experience in using Propertyware, a reliable and revolutionary management tool that works for all real estate portfolio setups.
20. Onsite
A phenomenal software option that introduces enhanced features in the property management process, Onsite is the perfect management tool for single-family homes and multi-family setups.
21. BuildingLink.com
An integrated and power-packed option in property management systems that includes a dashboard with customization options for single-family and multi-family homes, in addition to rental setups.
22. Intuit Quicken Home and Business
A highly Affordable Property Management system that allows you to find the most tax-saving options in rental properties and the real estate business. It provides support for different types of properties, with software advice on financial management and optimal accounting systems.
23. SimplifyEm
This Rental Property Management Software is the perfect companion for property owners, as it takes care of the rental process from putting your vacancies on sale to setting lease agreements.
24. Property Matrix
A cloud-based property management software option that takes care of apartment associations and multi-family homes. From regular maintenance inspections and overhauls, this software has online tools that provide the perfect management services for all your requirements.
25. Console Cloud
A trust accounting cloud-based software that is best fit for property management companies that aim to maximize profit with minimum effort. This tool has a detailed and easy-to-operate interface that makes it easily accessible and understandable.
26. MRI Affordable & Public Housing
This MRI software called Cornerstone has several customizable components like rent collection, accounting ledgers, maintenance records, etc., that make it the ideal property management tool in the hands of a landlord.
27. Angus Anywhere
Angus Systems has this specialized product that caters to commercial and rental real estate systems, with several different customizable modules for various functionalities.
28. MRI Residential Management
Provides support for investment options and property management solutions. It is an open platform with opportunities to integrate myriad purposes and scenarios in accounting and facility management.
29. Pendo
It is a property management tool that reduces duplication, making the process smooth and hassle-free for both the landlord and the tenants.
30. PropertyVista
It is one of the best software options for Property Management with allowances for different real estate portfolios and rental procedures. This software has integrated modules that take care of the entire rental system, from tenant screening to moving-out inspection.
31. MRI Commercial Management
This allows you to simplify complex calculations in lease agreements and financial decision-making to ensure the full-fledged optimization of vacant space while generating maximum revenue for your real estate firm.
32. Zego(Powered by Paylease)
It is a highly user-friendly software that favors the tenants and allows the landlord and the real estate agents to take care of each and every requirement that they have, from maintenance requests to everyday problems that they might face.
33. Zen place Property Management
This simple software helps provide the owner with comprehensive statistics as to each and every detail of his property, from rental income statistics to maintenance requirements and communication with clients.
34. Active Building
Landowners, residents, and property managers find this software to be highly reliable for each and every one of their needs and functionalities. The software includes integrated modules for actions like timely rent collection, maintenance checklists, and regular inspections.
35. Corrigo
It is a highly intelligent software that is used by multi-national corporations for enhancing the facility management capabilities of their Complex business portfolios.
36. Caliber Software
Caliber Systems produce unique products that are renowned in the market for their distinct and reliable integrated features. Its property management solutions integrate IOT connective technology, making them highly efficient and versatile in usage and performance characteristics.
37. ManageCasa
It is an interactive and automated property management software that is specially designed and developed for property managers, landlords, and apartment associations.
38. Jenark Property Management
A landmark property management system that works wonders in integrating solutions that provide the ideal answers to the requirements of property owners and tenant families alike.
39. PropertyBoulevard
It is a powerful real estate management software that utilizes digital solutions to get rid of clumsy paper trails in the office. It has separate customizable software modules that look after a wide variety of problems and industry necessities as they arise over time.
40. Rentec Direct
A cloud-based management software that has several unique and interesting features, making the renting process smooth and hassle-free for property management officials, landowners, investors, and tenants alike.
41. RentLinx
Rentlink is the go-to online tool for any landowner to put his real estate on the various property listing sites at the touch of a button.
42. Seamless Property
From listing the real estate online to screening potential tenants and leasing agreements, Seamless Property looks after each and every step in minute detail, making it amazingly easy to rent the property out to prospective clients while ensuring maximum revenue income.
43. Workspeed
As the name suggests, Workspeed increases the efficiency of your workflow via enhanced automation techniques that optimize the process for all the parties involved in managing the real estate.
44. Axis
Axis solutions help in establishing cordial and fruitful relationships between the tenants and their landlord through rent collection mechanisms and setting up maintenance request records for the clients involved.
45. CINC Systems
A cloud-based, comprehensive all-in-one property management tool that works on a SaaS platform to enhance the productivity of real estate management systems across the globe.
46. Condo Manager
Condo Manager is a leader in integrated accounting, management, and communication software that helps your condo/HOA management grow without compromise.
47. Guesty
It is the go-to tool for short-term rental services, providing short-term managers for the estate. The software can integrate rental properties with travel agencies and their services, which proves to be an immensely versatile and useful feature for today's users.
48. Housters
An integrated modular software system that makes renting your estate much easier than expected by bringing together the different parties involved in a single platform.
49. KeyTrak MultiFamily Plus
The ideal solution for multi-family housing complexes.
50. NetFacilities
A compact and comprehensive online tool for all-around facilities management.
51. Oscar
This software is a centralized, integrated solution that helps to improve the efficacy of your renting process.
52. PropertyBoss Solutions
An integrated Rental Property Management Software that helps to streamline the management process for single-family and multi-family houses, in addition to rental facilities.
53. PropertyMeld
Works in conjunction with your accounting tools and enhances productivity using an automated workflow process.
54. Remote Landlord
It is a simple and comprehensive software option for property management, with especially robust management structures.
55. RentReporter.com
Provides tenants with a virtual dashboard to view their rent and facility details, along with an integrated communication system between the tenant families and the landlord.
What is Property Management Software for?
Property management software helps you out with the nitty-gritty of resource allocation, rent management, pacifying tenants, and hiring timely maintenance services on the basis of regular inspection reports. Their algorithms are unbelievably versatile and powerful, providing you with every sort of assistance that you may need in the regular management of pricing, accounting, and rental properties. Be it a residential complex, an office place, your industry workshop, or any property on lease, good property management software will be able to handle all your needs and requirements in an efficient and reliable manner.
Work would be easier and faster with the help of hard drive recovery software, POS software, scheduling software, screen sharing software, encryption software, best password manager
F.A.Qs
Please explain how pricing varies in different property management software options.
The pricing of property management software depends solely on the number of real estate properties that you manage and oversee regularly. This can also vary with the variety and number of real estate management applications provided by the software. Lastly, prices vary with the configuration of the software that you need, i.e. cloud-based, or onsite installation.
What Are the Benefits of having Property Management Software? 
There are multiple benefits to using good Property Management Software.
They include:
Keeping tenant records, tracking maintenance requests, and enabling regular rent collection.
Viewing tenant applications, screening prospective applicants, and leasing them the property with automatically generated lease agreements.
Financial tracking, expense tracking, and scheduling regular upkeep services for your estate(s).
Can property management software help me in putting my estate up for rent?
Putting vacant spaces on the market might be a far easier prospect nowadays, as property managing software platforms provide support for automatically putting your vacant spaces on property listing websites across the internet, with tools that support SEO, integrating social media, and branding.