Ever deleted something by mistake, and regretted it at a later date? Well, worry no more, as there is a large treasure trove of data recovery software available in the current decade. Although the basic principle remains to be the recovery of deleted data packets, there are several different optimizations in the user interface and additional feature modules that make different recovery software options distinct and unique.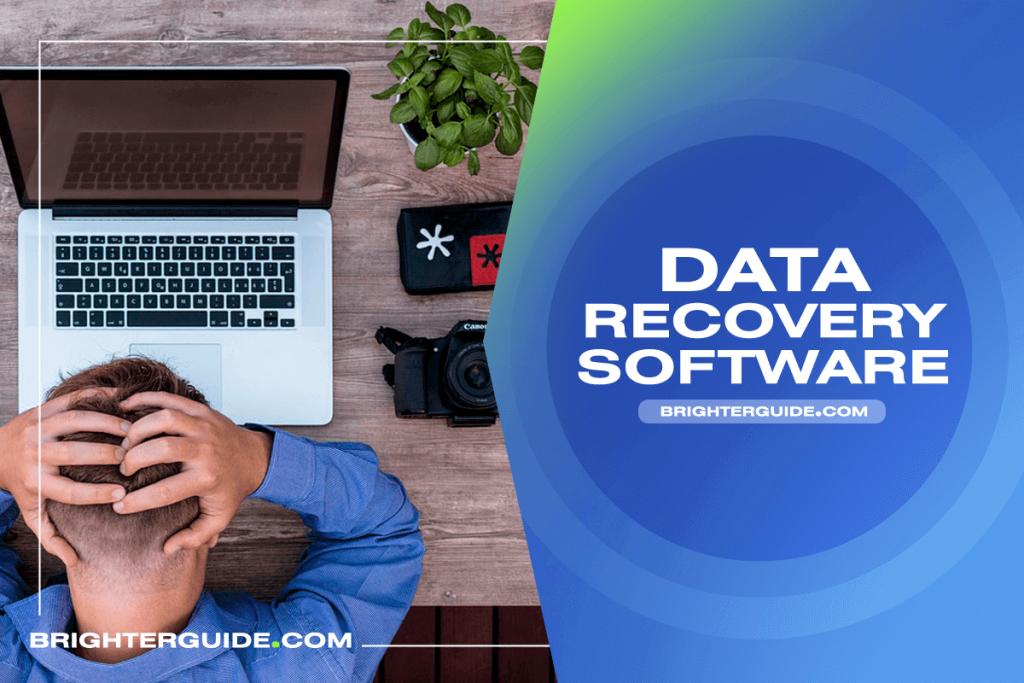 Data loss can be attributed to failures in hardware and software systems, such as dysfunctional memory cards and hard disks, or corrupted drives on your computer. The most recommended course of action nowadays is to store data of the highest relevance in cloud-based memory banks, and virtual hard disks. In this article, we will list the top 25 data recovery software options available in the 21st century, along with their specific feature setups, and unique capabilities in using various data recovery tools.
Meanwhile, here is a list of other software that you may need for the smoother rendering of your tasks: Scheduling Software, Project Management Software, Best Antivirus Software, Best Password Manager, Encryption Software
Best Data Recovery Software 2021 – Our Top Picks
To help you decide on which recovery software to use, we have here the features, pros and cons, and prices of our top 10 data recovery software plus other brands that you may want to explore.
A complete recovery solution presented with a clean and intuitive UI.
If there is a Microsoft Word of the Data Recovery Software Industry, it would be Disk Drill. Highly revered and renowned in the IT Industry, many see this file recovery program as the Holy Grail of data recovery from corrupted hard drives. The embedded file recovery software is versatile and immensely powerful, in restoring the faintest Disk images from your dysfunctional drive systems. The modern versions of this remarkable data recovery tool can also restore deleted or corrupted files from flash drives, optical drives, and even the grand old DVD disk. Additional features include support systems for nearly all file extensions commonly used, with integration capability into all available operating systems. The User Interface is modern and simple, allowing you to monitor each and every part of the recovery process. The time required for scanning is also significantly lower, with a feature that allows you to stop or resume the process as and when you need.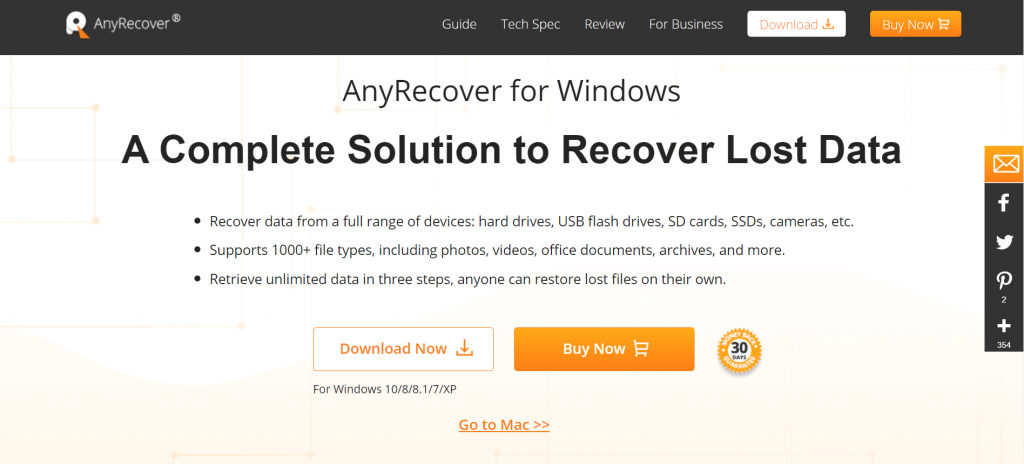 Pros
Can extract deleted data from any disk-based storage system. Its data protection tools also allow you to mount the results of the scan on a virtual disk, with high-level encryption algorithms.
Provides free byte-level backup for your stored data.
Allows you to examine discovered files and components before restoring them. This is essential if you are interested in restoring only specific pieces of information.
Cons
PRO version is pricey
Recovery vault folder names are useless
1-Month Plan- $49.95
1-Year Plan- $59.95
Professional Data Recovery for Any Kinds of Files or Devices
Listing the top high-end data recovery software platforms would be incomplete without mentioning Stellar Phoenix. When it comes to exhaustive options in data recovery, coupled with a stylish, yet easily operable user interface, Stellar Phoenix strikes all necessary checkboxes for a reliable file recovery program. There are several versions of the software that let you perform practically all manipulations and data handling operations on the data arrays recovered. There are, however, a few important disadvantages, like the lack of support for a wider range of file extensions. Some files cannot be recovered using Stellar Phenix, and require higher and more versatile Drive Recovery Systems. An additional feature that Stellar Phoenix has in its Recovery Toolbox, would be a highly potent disk cloning software that scans and recovers data from hard disks, and USB drives. With this phenomenal software disk cloning option, advanced data recovery is possible.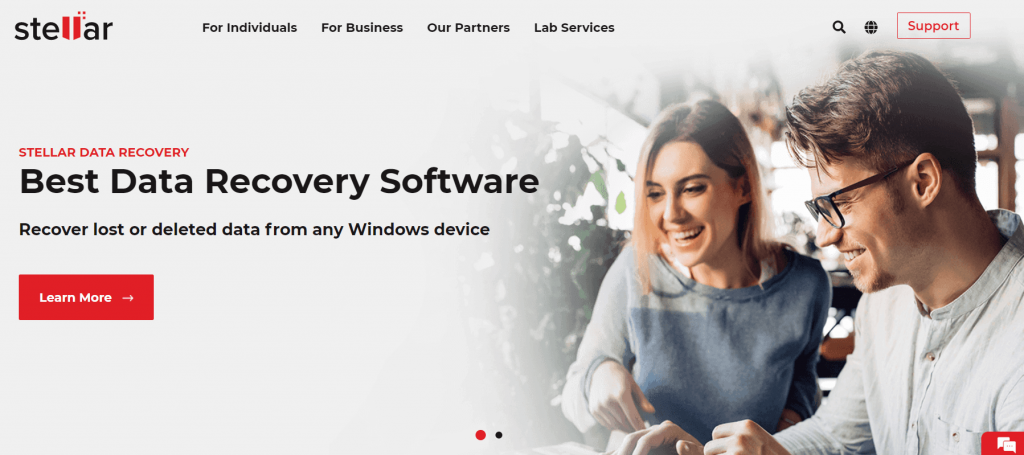 Pros
The Preview feature allows you to examine the condition of each and every file before it can be recovered.
Allows disk-testing and cloning functions for your business.
Has provisions for Deep Scan or Quick Scan, depending on the condition of the data you need to recover.
It can sort recovered files as per your requirements, giving you exactly what you need from your Data Recovery Software.
Cons
A bit expensive
Deep scans are sluggish
A popular file recovery program that is versatile and efficient
A popular file recovery program, Recuva provides recovery tools that use the deep scan option to scour the file systems in your drive for deleted but recoverable files. Even with the faintest traces, you can successfully restore every morsel of data that you had inadvertently deleted. Apart from its industrial usage, it is commonly utilized for recovering deleted image files, music folders and documents on Windows and Android phones. Recovering online chat Phone storage files with different extensions are also a commonly used application of the software. With powerful data recovery solutions and a host of advanced features including a simple comprehensive graphical user interface, Recuva holds an established dominance over commonly used file recovery apps in its genre. With this free tool in your arsenal, no longer will you have to worry about losing data from corrupted or damaged USB drives.

Pros
Can restore data from formatted or damaged drives on your computer system.
Can recover deleted iPod music files, documents, and deleted emails.
The Quick Scan provides results within minutes. However, the Deep Scan takes time, scrutinizing minute patterns in your deleted or damaged disks.
Cons
Deep scans can take a long time to process
The UI isn't the best
Pro- $69.95
Pro+WinPE- $99.90
Technician- $269.10
A competent file recovery tool, it's easy to use and gives great results
This file recovery program manages to merge quick scan and deep scan capabilities into a single, highly reliable Recovery Toolbox that boasts amazing recovery performance in restoring deleted data from its faintest residual image on your hard disk, or your USB flash drives.
EaseUS Data Recovery Wizard has a versatile algorithm that supports hundreds of formats and file systems. In addition, the usage of this file recovery program as a potential card recovery software is also pretty common. The user interface is lucid, elegant, and free of cluttering elements that elevate your experience of interacting with and overseeing the advanced options available to enhance the recovery performance of the tool. When using the EaseUS Data Recovery Wizard, excellent data recovery is guaranteed with easy access and a modern interface.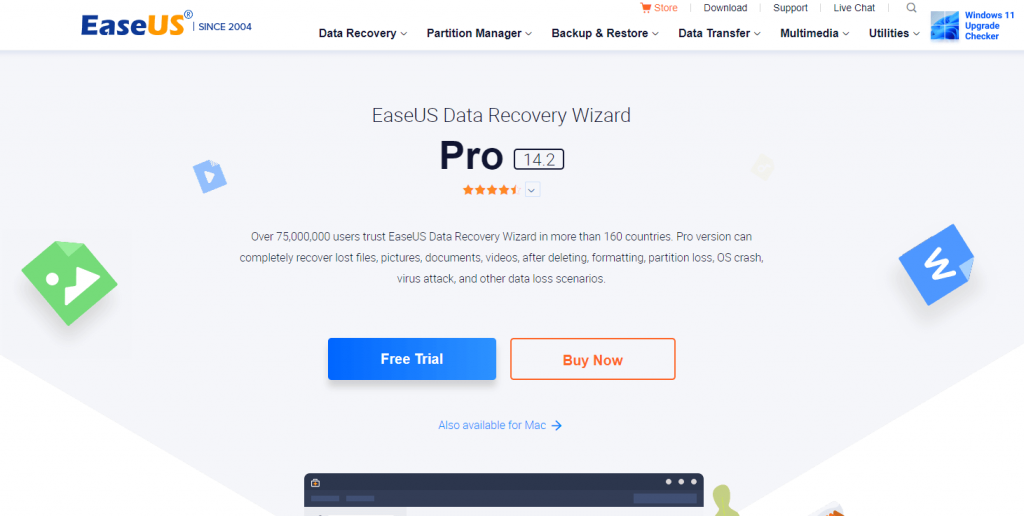 Pros
Allows recovery of data from accidentally formatted or corrupted drives.
Any type of deleted data from computer drives, recycle bins or storage devices can be restored efficiently using this tool.
The software helps in recovering lost and damaged partitions, with a preview option that lets you check and sort through data that is to be restored.
Cons
Paid licenses are quite expensive
Recovery scans are sluggish
Pro- $69.95
Pro+ Bootable Media- $99.90
In spite of the seemingly apparent image received from its name, PhotoRec supports not only image files, but also 300 different file extension systems. Its recovery toolbox is compact, portable, and has variable usage allowance, for which it can be incorporated into any and all operating systems. This file recovery tool is amazingly powerful, being capable of restoring deleted data fragments from any corrupted drive or external storage device that is scheduled to be decommissioned. Its quick scan abilities are perfectly capable of scrounging through extensive data banks, and finding the tiniest and most minute data fragments. What makes it a more lucrative option for both advanced users and first-time users is the fact that it is open source. This means that its recovery performance can be easily modified and customized as per myriad industry sectors and usage requirements.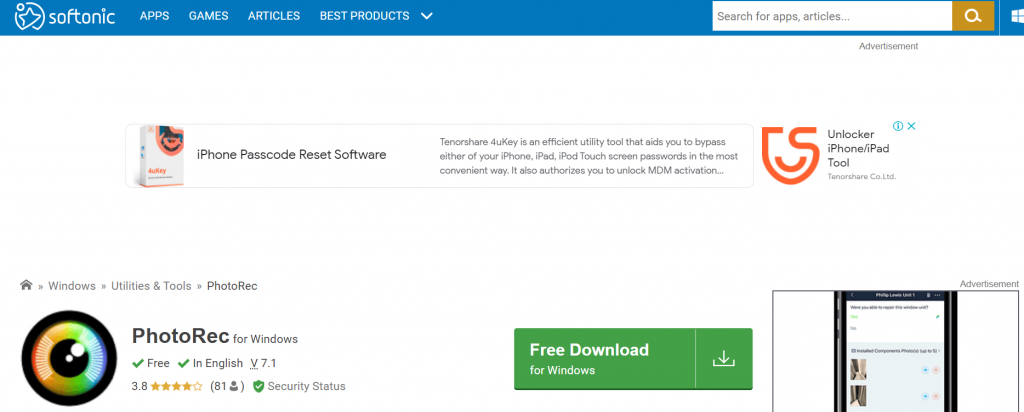 Pros
Helps you recover and restore data from soft storage options like data drives, computer partitions, recycle bins, etc.
Allows you to recover lost data from SD Cards, Pen Drives, and other physical storage platforms like digital camcorders, iPods, etc.
Is probably one of the best recovery options in case of accidental deletion, formatting, data loss due to improper usage, or viral infection.
Cons
There is no live customer support that will get back to you.
A classic data recovery tool that can still do your needs to this day
Another free file recovery program, Undelete 360 is a user-friendly platform that allows you to view your files before recovery in both folder and file view. This popular data recovery tool is however outdated in comparison to its contemporaries, for which its data recovery performance is moderate, with an outdated graphic interface that even the developers have forsaken. In the current scenario, its data recovery tools find widespread usage in mobile handsets and Android setups for restoring deleted files from memory cards, or any other kind of storage device. As for data storage, its cloud-based data bank is satisfactory in capacity.

Pros
Can restore deleted files from corrupted and damaged software or hardware.
Allows you to recover even compressed and encrypted files.
The software is of critical assistance in cases of unexpected shutdown or virus infections.
Cons
Designed to be used for Windows 7
Quite expensive for an old tool
Professional Version- $39.00
Ultimate Version- $69.00
A professional backup and recovery service for all levels of expertise
It is a two-part data storage and recovery tool, that provides valuable backup services for your data, as well as a reliable, and efficient professional data recovery service. This is a tool used by most recovery professionals in the industry, as its coding framework allows for not only the recovery of files from Solid-state hard drives but also, the feature, that allows you to preview the files before recovery. Be it traditional file recovery or Digital Media recovery, Paragon's advanced restoration systems take care of whatever be your exact requirement. If you are worried about losing your valuable data due to a dysfunctional floppy disk, Paragon has you covered as well, due to a top-of-the-class system that integrates a high-performance disk editor with efficient and trusted disk imaging tools. A smooth, simple, and tidy user interface makes it more palatable for everyday users. Lastly, when installed in your system, in addition to being a temporary storage method, it provides safeguards against accidental deletion, which is a much-needed additive in the recovery toolkit for many computer operators.

Pros
The backup operations are automated and versatile, allowing you to customize and organize them as per your convenience.
Recovery options include provisions that allow your computer to restart safely after a failure of its Operating System. This is mainly used as a WinPE-based bootable environment on a USB storage device, or as an ISO image.
You can run the backup operations manually, or schedule them on a 24-hour basis, which helps to get your systems backed up overnight, without interfering with your productivity.
Cons
The customer service forum is no longer active
No support for cloud storage (Free version)
Workstation- $99.00
Server- $499.00
Technician- $599
Enterprise- $899
Great Service and Amazing Customer Support
Whether it is a non-responsive hard drive or imminently needed RAID recovery, Ace Data Recovery provides you with the best possible complete recovery and restoration solutions in the industry. Not only do they provide you with a software version, but Ace Data Recovery services are also physically available, for extracting data bytes from the toughest-to-crack systems. In the case of damaged drives, or uncooperative drives, Ace Data Recovery has the perfect fit solution, in terms of disk partitioning, and taking an intricate disk snapshot. If you are on the lookout for an urgent solution to an unexpected drive crash, Ace Data Recovery systems might be the exact solution that you need. A streamlined interface helps you with drive restoration, digital file revival, and Power Data Recovery. Among recovery software applications, Ace has even outshined glorified industry leaders like Disk Drill, Stellar Phoenix, and EaseUS Data.
Pros
Recovers your files efficiently
Has arguably the best recovery service
Recovers your files efficiently
Bplan Data Recovery is a dedicated tool for data recovery from non-responsive or dysfunctional SD Cards. Moreover, the software also provides additional features in the storage and backup sectors. More than a thousand file extensions are supported, with provisions to restore images, music files, videos, emails, call logs and messages. The professional data recovery feature allows for Advanced users to use deep scans and recover deleted items with their original file names.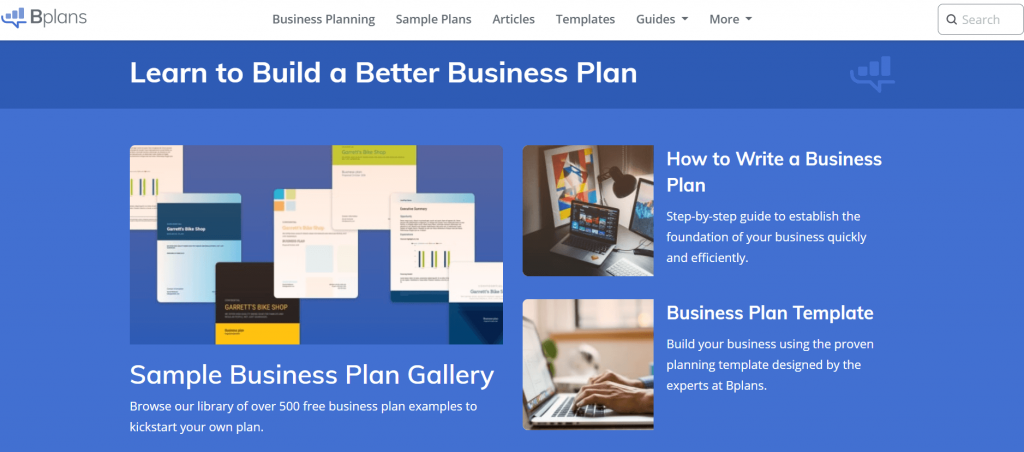 Pros
Does a great job of retrieving your lost files
Cons
The free version isn't the best, buying the premium version is the ideal move
The monthly payment starts at $10.00
A powerful and inexpensive tool for saving lost files.
Orion File Recovery Software is a Windows-based file recovery program that scans your hard drive, or external drives and restores files that have not been overwritten. In addition, Orion File Recovery Software also provides a permanent deletion feature that allows you to completely erase certain files from your setup. The clean wizard-led interface makes it incredibly easy for the operators to scan the entire drive or the floppy disk, and recover deleted files from the backup software disk. The advanced disk editor module allows detailed regulation of the dedicated data recovery system. Advanced recovery packages can be used to update and optimize the software, as and when required.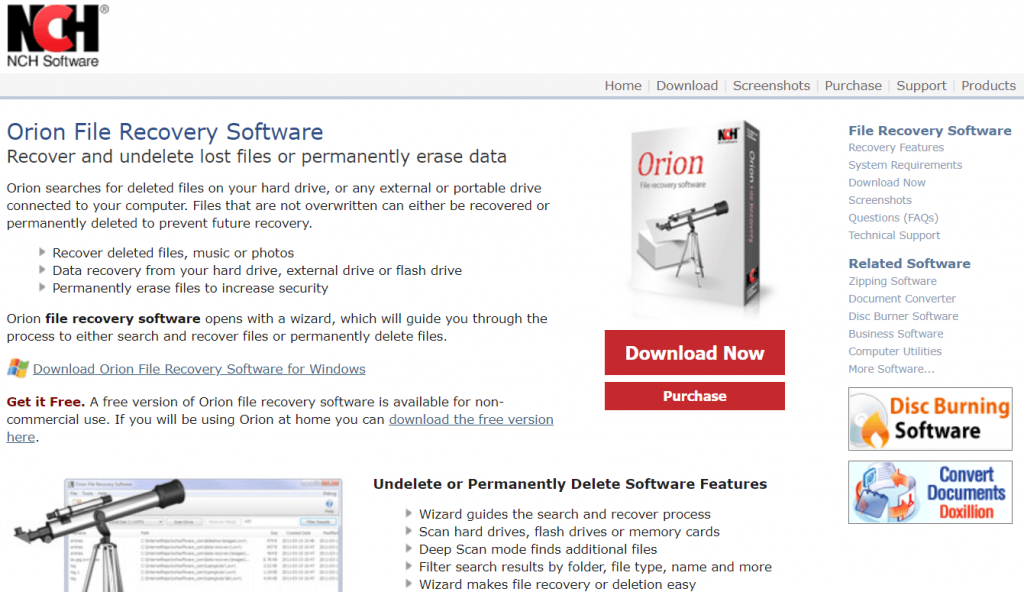 Pros
An inexpensive option for deep scans
Offers a permanent data scrubber tool
Cons
No preview of recovered data
Quick scan is pretty slow
Price starts at $12.99 or $1.11/mo
The ones described above, are the top 10 most popular data recovery software options available in the market. However, there are some others that deserve special mention due to their phenomenal contributions to the development of File recovery programs.
11. Crashplan
Crashplan is a file recovery system that not only repairs and recovers damaged and corrupted partitions but also gives access to a temporary backup option. The command-line interface is easily understandable and does not require much experience or skill to operate. The backup system is particularly intriguing, with the software storing every data byte in virtual storage "buckets" where they can be accessed with comparative ease.
12. OnTrack EasyRecovery
Ontrack has a range of data recovery and restoration services for users ranging from domestic to commercial setups. Its free version allows the recovery of up to 1GB of data. However, in commercial organizations, 1GB is practically nothing, for which the paid version has to be purchased positively. The premium versions allow a wide range of professional data recovery options, such as taking a snapshot of the entire drive, or recovering data from CD's, DVDs, and other external storage systems. In the highest paid-for version, you can repair corrupted media files and clone external storage disks and drives. The Recovery Toolkit version comes with higher functionalities like RAID Recovery. In addition, it includes a commercial license for your recovery plan. The system is compatible with Linux, Mac, and Windows operating systems.
13. Wise Data Recovery
This innovative data recovery platform allows for keyword-based file search after scanning the concerned drive. The interface is comprehensible and easy to operate, for which it requires much less skill and experience for operation. While corrupted files are shown in the form of a tree, the state of a file or its "health" is indicated by a traffic light system. It is recommended to work on one file or folder at once, as choosing more than one in different locations can lead to several operations queuing up one after the other.
14. MiniTool Data Recovery
This data recovery tool has 5 separate modules in its Recovery Toolbox. Apart from restoring files that were accidentally deleted, it also deals with the repair of corrupted or crashed external and internal storage devices. Lost Partition recovery gets your device back to running conditions if one of your partitions goes out of order, Wile Damaged Partition Recovery recovers almost inaccessible data from non-responsive drives. CD/DVD recovery is the last module, used to extract any information possible from old or damaged CD/ DVD drives. This is a crucial requirement in many situations, and while the process is time-intensive, it does promise lucrative results.
15. Recover My Files
This data recovery tool is used to repair and restore data from FAT, NTFS, or OS X HFS-formatted drives. What makes it especially more beneficial is that one license covers two separate installations/. The inclusion of additional features like the Hex editor, and raid recovery, is what makes the Professional version of this software stand out in the competition.
Efficiency calls for the use of tools to aid in your work performance. Here is a list of other software that could prove helpful: Video Editing Software, Firewall Software, Presentation Software, Music Production Software, Remote Desktop Software
Other Data Recovery Softwares
16. GetDataBack
Like the previous entry on the list, this data recovery software excels at finding data in FAT, NTFS, or OS X HFS-formatted drives and restoring it in a prompt and reliable manner. You can choose whether to perform a quick scan or a deep scan, which decides how intricately, the program will examine the affected drives.
17. PC Inspector File Recovery
Even if the file system or the boost sector is damaged and missing, PC Inspector can detect faulty partitions and restore the data contents easily. You can use the software to promptly repair and refurbish the drive in question, and get your device back to optimal working conditions. The software has recognition allowances for most common file extensions, as a result of which it can be used to restore damaged and distorted media files that were deleted or corrupted.
18. TestDisk
Mostly used in conjunction with PhotoRec, TestDisk works amazingly well in recovering data from lost and damaged partitions. It is a tool that interacts with the user through command line instructions instead of a proper GUI. However, apart from that, this versatile software allows you to work around and modify your drives. It provides support for a vast range of file extensions and types that make it the perfect solution for a wide variety of problems.
19. Mac Data Recovery Guru
This software was designed to be a dedicated file recovery tool for the MAC architecture. However, it spares no expense in restoring damaged and deleted files from SD cards, android handsets, and even USB memory sticks. The deep scan is of special interest as it moves beyond traditional data recovery algorithms, and examines each byte on your drive, searching for telltale patterns that belie lost or damaged files or file fragments. The process is slow but quite effective.
20. R-studio
New unique data handling systems make the R-studio data recovery frameworks, a blast of fresh air.
21. Data Rescue
Recovering data from internal and external drives, USB devices, flash drives, etc., at both domestic and commercial levels is a far easier job, nowadays, thanks to this innovative data restoration tool.
22. Free Data Recovery
A freeware that is more suited for recovering files at the domestic level.
23. Advanced Disk Recovery
Excels at extracting damaged files and file systems from corrupted disks, using Disk Imaging Tools and Disk Cloning Software.
24. Recoverit Data Recovery Software
Helps to recover deleted and damaged media files, email records, message records, etc. from hard drives, USB drives, SD cards, etc.
25. AnyRecover
Works in Windows and Mac systems, using advanced algorithms to sniff out damaged and corrupted file systems and repair them extensively.
There are several more data recovery tools, but these deserve exclusive mention in any complete and comprehensive list of data recovery systems. make sure that when you set up a computerized array, you purchase a good data recovery system, to ensure that your security remains intact and uncompromised.
Work would even be better and faster with CRM software, backup software, tax software, email marketing software, inventory management software, and POS software.
F.A.Qs
Why is Data Recovery Software necessary?
Data recovery is not needed in cases where the data is simply restorable from your recycle bin. It comes into usage when your drives are damaged, or corrupted. In the case of deleted files, the hard drive still contains residual pieces of informational code. The software is instrumental in identifying the patterns in discarded code residue and restoring the files as completely as possible. 
When do you need to get data recovery software?
There are three main reasons why you might have to get data recovery software. These include:

Accidental Data Deletion is the most common cause, as many users have a tendency of deleting media files and critical documents from their devices. Good recovery software can take care of the problem in no time at all.

Files that are corrupted, or non-responsive can be extracted and restored by data recovery tools quite easily. However, if the condition of the file is really bad, with many missing or non-functional components, the recovery process might not work.

Errors in creating virtual partitions in any storage device can end up rendering the entire partition inaccessible and out of commission.
Is it safe to use data recovery software?
It is safe in 99% of cases. Nevertheless, the user should always refrain from using old and outdated software platforms for data recovery. This is mainly because of the fact that these software platforms can infect your device with harmful malware, or can worsen the condition of your lost data