Chrome is the most widely used web browser in the world. Infact, I am using a Chrome browser to type this article. But just like all the other browsers out there, Google Chrome also stores your browser history. How to check? You can check it by going to History from settings in the top right corner of the browser window. Note that your internet browser history can expose your privacy, google activity and expose private browsing. You can learn to clear the cache, internet cookies, site, clean history content and activity from the history tab, privacy tab, and the internet history from the chrome window. How to clear Chrome browsing history automatically on exit? Is it possible? Let's all dig in the details that will prevail answer to the user for that question. For more interesting articles, please visit Brighter Guide!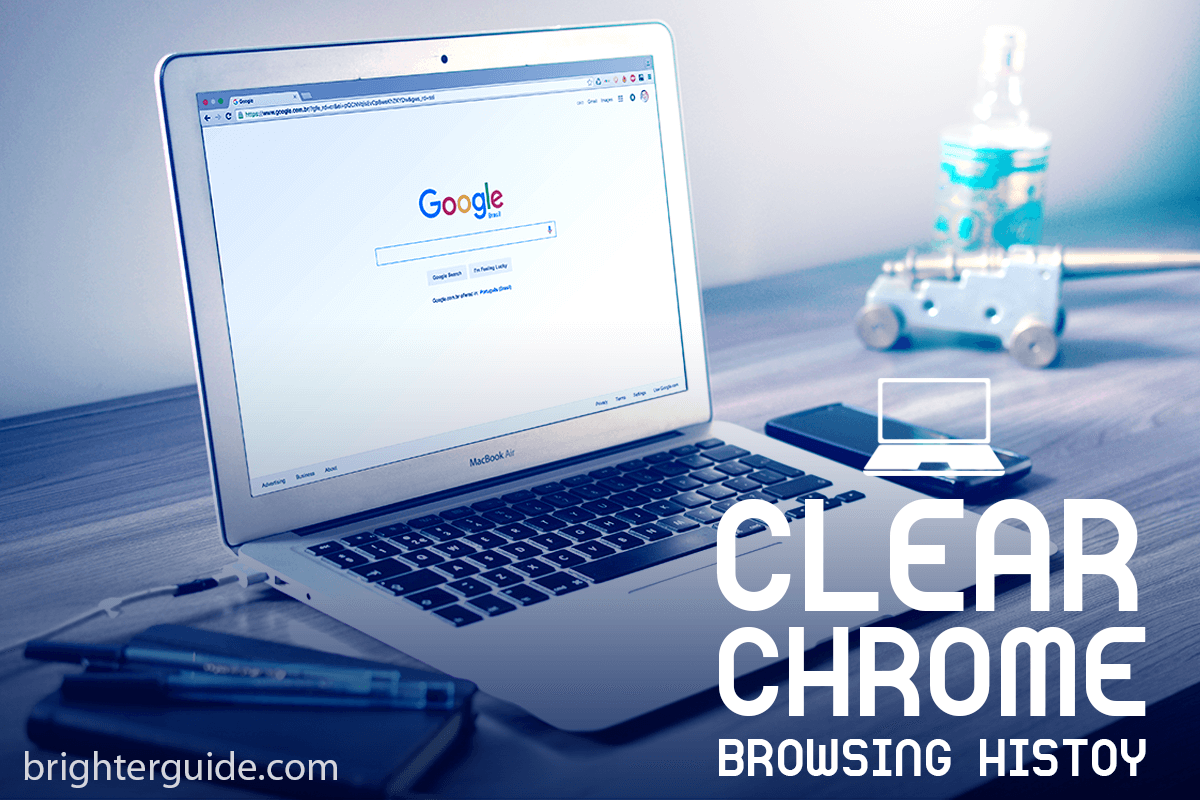 I can't agree more that the History feature is quite useful in times. However, there can be many situations where you might not want to keep your browsing history available on your browser. For example, if it's a shared computer, automatically clearing browsing history every time the browser is closed makes a lot of sense. So start following the step-by-step guide below to learn how to do this.
(Though you can use the incognito mode; But, what if someone disables Chrome incognito mode on that computer. Moreover, while you use incognito mode, you can't use any Chrome extension, which is a huge setback.)
Instructions
To clear browsing history on Chrome, you can press "Shift+Ctrl+N," and after that, click on "Clear Browser History." If you go with this pre-build solution, you have to do this manually every time you exit the Chrome browser. But, I don't think you want to do this.
So the workaround here is to install the "No History" extension on chrome. You can download it from here. All you need to do is add this to your Chrome browser by visiting the Chrome Web Store.
Now, whenever you start Chrome, click on the No History Icon (the small clock-like icon) on the top-right side and turn the "Stop Recording History" option off. If you do this, Chrome will not record your browsing history anymore. In other words, you can also say your browsing history will be automatically deleted or cleared whenever you exit Chrome.
No History seems to be a popular Chrome extension with more than 67K users across the globe. So, it's easy to guess that many people like the functionality of this Chrome extension. Other extensions will do the same job, and you can check them from the Chrome Web Store.
Note: People think that internet cookies are worse than any other part of browsing data. But internet cookies are small pieces of data kept by your web browser for purposes such as marketing and keeping track of your browsing history. You can delete them by going to the top left corner of the chrome window and choose 'settings click cookies.' You can also always choose to go on the incognito window as well so that your activity on chrome history, search history, or your last session is not visible.
Check other articles from our blog on: How to Use HTML Mailto Link Syntax in Webpage (Real Examples) , How to Properly Update Google Chrome (Fix Update Problem) , How to Open Accidentally or Recently Closed Tabs in Chrome
Conclusion
Clearing your browser history and activities regularly might be tedious, but it is necessary, especially if you're working on a shared computer. You can always change the settings for history. If you have visited a website that you want to delete or clear your chrome history, you can follow the instructions and step above. Today, I have shown you how to do this using a Chrome extension automatically.
If you are among the millions of UC Browser users, then you might be familiar with this feature, and you probably know how useful it is. I used to use this "Clear Browsing History on Exit" feature on the top right corner of the UC Browser all the time when I used to access the internet browser on my Nokia 5230 phone. Now I have switched to the iPhone, so I use Safari, but I still miss this feature.
Anyhow, let me know your thoughts about this little Chrome workaround steps worked out for you or not. I have written some other useful articles about Chrome which you can check from this website. Thanks for reading and have a great day!
Ask me about history items, automatic history clearing/automatic history removal, security option, history heading, cookies on exit, flash cookies, manage website data, history under wraps, clipboard history, user cookies, built-in chrome option, browser extension, or anything from the article!