The internet's browser of choice, among other options, is Chrome, as it is used by 62.57% of desktop/laptop internet users. You should always use the latest version of the browser because it will always have the fastest and best security, even without a plugin or browser extension. Though you can automatically update it, you can also do the update process manually! Chrome is a web browser developed by Google. To open webpages, you'll need a web browser, but it doesn't have to be Chrome. Chrome is the default browser on Android phones and tablets. Before downloading, make sure Chrome is compatible with your operating system and that you meet all of the other system requirements.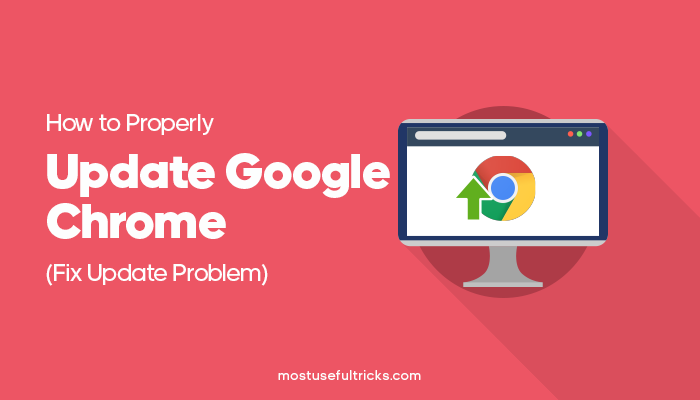 To manually update the Chrome browser is a straightforward and simple process. However, in some situations, the real-time update process fails. So this page will teach you the proper way, without browser plug-ins, third-party chrome extensions, or tools needed.
Keep reading this page's contents. Here we will be a helper to update the Chrome browser properly and fix Chrome update problems. This article is a part of our no video tutorial series.
How to Update Chrome Browser Manually
In Chrome, the updates get downloaded in the background and are installed when you close and reopen the browser. However, if you don't close your browser for a long time, you will notice the chrome menu icon will be changed to green, orange, or red.
These default colors represent how many days a new update is available. For example, green means 2 days, Orange means 4 days, and red represents an update available for 7 days.
In this situation, it may be in your preferences to update the browser manually. You can follow the step-by-step guide below to learn how to update the chrome browser manually.
Step 1: Open Chrome and go to this link: chrome://help/ (If you're already using it, right-click on this and open to a new tab).
Step 2: This will open the built-in Google Chrome Helper feature. Or, to be precise, it will open Chrome Settings > Help > About Google Chrome. This will display the current version of the app.
Step 3: If there's a newer version, it should automatically load and download the new one. Could you wait for it? If an update is available, then you should see the downloading prompt.
Step 4: When the process finishes, click on the "Relaunch" button to complete the update process. You will automatically leave your advanced settings.
Note: If you see a message on this page that says "Google Chrome is up to date", then your browser doesn't need to update right now. You can also get the desktop version of chrome.
Fix Chrome Update Problem: Chrome Wants to Update — but Can't
I was reading a forum yesterday when I came across a post regarding the Google Chrome update issue. A guy reported that the browser showed the "Chrome version is out of date" message in this post.
And the Chrome menu button's color was changed to red. But when he tries to update the browser manually, the page shows the same activity monitor error in the browser window.
If this is the case on your Chrome, that means the Google Chrome Helper is probably corrupted or 2-3 months outdated. To fix this problem, you will need to download a standalone updated version of Google Chrome and install it in your default settings or default configurations.
Click the download button instead and install it on top of your current browser. This should fix the updated browser failing issue.
Users may also uninstall the current browser settings in your system and install that new and updated Google Chrome helper installer you just downloaded. It should work just like a fresh install.
NOTE: Google Chrome users will see the tab in full blast action (and get the performance improvement) with this latest version. However, Google will keep revealing the usefulness through, at any rate, Chrome 88, which is scheduled for a January 2021 presentation. Google has been working on the tabs for months now while promising features increase driven by throttling background tabs to a mere fraction of CPU usage with time and then waking those tabs only when they're brought into the foreground, without a plugin.
Check other related articles: How to Save Webpage as PDF on Chrome (without Extension) , How to Block Ads in Chrome without any Extension , How to Add IDM Extension in Chrome (Step By Step Guide)
In Conclusion
Among those methods, the last one is our highly recommended option. It replaces the old Google Chrome and starts a new slate. But if you have important bookmarks and have not logged in to your Gmail and did the syncing process, install the standalone installer on top of the current. Ask us about plugin access, Chrome plugin, third-party plugin, standard plugins, troublesome plugins, variety of browser plugins, poorly-coded browser extensions or anything from the article.
We hope that this step-by-step guide on updating the Chrome browser has been of great help to you. If you have any questions, leave a message down in the comment section. We will try to answer all your queries at the soonest possible time.