Network routers are one of the primary devices for accessing the Internet on your computer and mobile. They have become a common item inside our households and our workplaces.
There are some companies that are currently dominating this market and TP-Link is among the market leaders. Their routers are pretty good, and they offer decent value for money. I personally use a TP-Link router.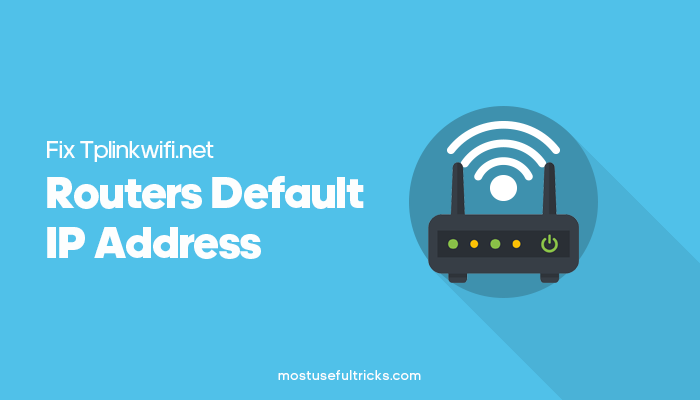 If you are setting up the router for the first time, then you might not be familiar with how to login to the router Admin Dashboard. After you plug in all the cables correctly, open your browser and type tplinkwifi.net and the admin dashboard should appear.
Just like most of the tech products, the default admin username and password for all the Tp-Link devices are Usernames- admin and Password- admin. You can change the admin username and password to your desired ones after you log in to the dashboard.
However, there are instances that you are unable to view tplinkwifi.net. What should you do then? Worry not because, in this guide, we're going to show you how to go about this problem.
Also, check other articles from your blog on: How To Fix Windows 10 Taskbar Not Working Problems , How to Fix Windows 10 Search not Working Issue
In this post, we'll explore:
Tplinkwifi.net not working – How to Login to your TP-Link Router Dashboard
Now if I write it normally avoiding the tech stuff, then the solution to this problem is quite easy. When your browser is not showing the login page with this URL, try accessing 192.168.0.1 or 192.168.1.1 in your browser. These are the default IP addresses of a TP-Link Wireless Router.
To determine the right IP address for your router, check the model of your TP-Link router. Manufacturers usually put this information on the manual that comes with the router. You can also find this information online.
Although, these IP addresses can also be changed. You can change your IP address from the admin dashboard of the router. But, as you are the owner of the router, the default IP address should be any of the two that are mentioned above.
Some routers use 192.168.0.1 (in my case, this was my router's IP address), and some other TP-Link Routers models have the IP 192.168.1.1. The default admin username and password will be the same as the one I mentioned above (admin and admin). Unless you've changed the admin login credentials, then use these default ones.
In case any of you guys are curious about my router – I own a TP-LINK TL-WR841N 300Mbps Wireless N Router. It's a great router that offers excellent value for money. It's a good router to get especially if you need to maximize your internet speed and increased WiFi stability and robustness.
Note:
Click on reset button to restore the default settings to the button or hit router to factory reset. There are also types of various security features in TP-Link routers so it's safe so you need not worry about poor router security. Users can also change the default username of the Wifi router login and change router settings easily
Conclusion
Accessing your TP-Link router is fairly easy even without having to access tplinkwifi.net on your web browser. As long as you know your router's IP address, you can access your router's admin dashboard to make the necessary configurations to your router.
Keeping this information in mind not only lets you configure your router, but it also lets you troubleshoot issues when needed. As always, I hope you find this article useful. Thanks for reading!