Network routers are one of the primary devices for accessing the Internet on your computer and mobile. There are some companies which are currently dominating this market; TP-Link is one of them. Their routers are pretty good, and they offer decent value for money. I use one TP-Link router.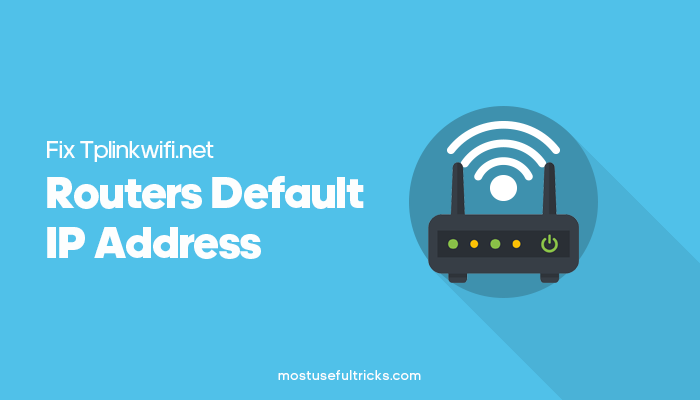 If you are setting up the router for the first time, then you may don't know about how to login to the router Admin Dashboard. After you plug in all the cables correctly, open your browser and type tplinkwifi.net and the admin dashboard should appear.
Just like most of the tech products, the default username and password for all the Tp-Link devices are Usernames- admin and Password- admin. However, you can change the username and password to your desired once after your login to the dashboard.
But, What if – you are unable to view tplinkwifi.net? What should you do then? Read the solution below.
Tplinkwifi.net not working – How to Login to your TP-Link Router Dashboard
Now if I write it normally avoiding the tech stuff, then the solution to this problem is quite easy. When your browser is not showing the login page with this URL, try accessing 192.168.0.1 or 192.168.1.1 in your browser. These are the Default IP address of TP-Link Wireless Router.
Though these IP's can also be changed. One can change these from the admin dashboard of the router. But, as you are the owner of the router (Right!), the IP address should be any of these.
Some routers use 192.168.0.1 (In my case it was my router's IP address), and some other TP-Link Routers models have the IP 192.168.1.1. The username and password will be the same (admin and admin).
In case any of you guys are curious about my router – I own a TP-LINK TL-WR841N 300Mbps Wireless N Router. It's a Great router which offers excellent value for money. As always, I hope you find this useful thanks for reading.