Paypal solved the chaos faced by freelancers and bloggers for overseas payments specially with 'we were unable to authorize your payment' error. Before PayPal dominated the industry, wire transfer was the only viable way to send and receive international payments. However, today Paypal saves the day, by delivering payments in hours.
Thanks to Elon Musk, we now have PayPal. Not to mention, there are many people who can't reap the benefit of the platform simply because their countries don't approve of it. Some people have missed employment opportunities citing the refusal to approve Paypal by some countries.
What if you have it in your country and get continuous errors? Don't worry! Today, you will get to know how to solve one of the common PayPal errors. By reading this article, you will understand how to Fix PayPal Error 'We were Unable to Authorize Your Payment.'
Fix PayPal Error We were unable to Authorize Your Payment
You don't need me to explain the advantages of PayPal. It makes the overseas transactions possible at your fingertips. You can send or receive payments within a blink of the eye. Recently, the company started allowing national payments in India as well.
However, the topic of discussion here is a PayPal error. Many people experience 'we were unable to authorize your payment, please contact your financial institute' error. In this article, you will learn to solve this issue.
How to Solve Unable to Authorize Payment Error on PayPal
Why do you see this Error? Have you ever thought why the error occurs when you attempt to pay on PayPal? You might have already noticed that this issue doesn't happen with in-country payments. When you are about to transfer money to an overseas client or a service, you will see this error.
The issue is with the method you choose for currency conversion. If you allow PayPal to do the conversion, this will happen (for some). You can follow the method given below to get rid of the error that hinders you from triggering the payment.
Follow The Step By Step Guide
Step 1: You should be logged into PayPal (in case you don't, you will have to do it amidst the process. Hence, I recommend doing it now).
Step 2: When was the last time you happened to have this issue? Just go to the same website and choose the product or service you want to buy. Given you were often getting the payment authorization error, I anticipate you haven't bought what you wanted. You need to go to the same website and hit the Buy now (or whatever it says to go to the payment page).
Step 3: You need to choose the payment method. Of course, it should be PayPal. So, opt for PayPal and click Next.
Step 4: Now, here is where you encounter the issue. What you should do is to click on the option that says View conversion options.
Step 5: You get two radio buttons with labels that say Convert with PayPal and Convert with the card-issuing bank respectively.By default, your selection is the first one. Obviously, that's the one you face the issue with. Hence, you will have to go with the second one. Then, hit Agree.
Step 6: Finally, click Continue and you will not face any problems from now on.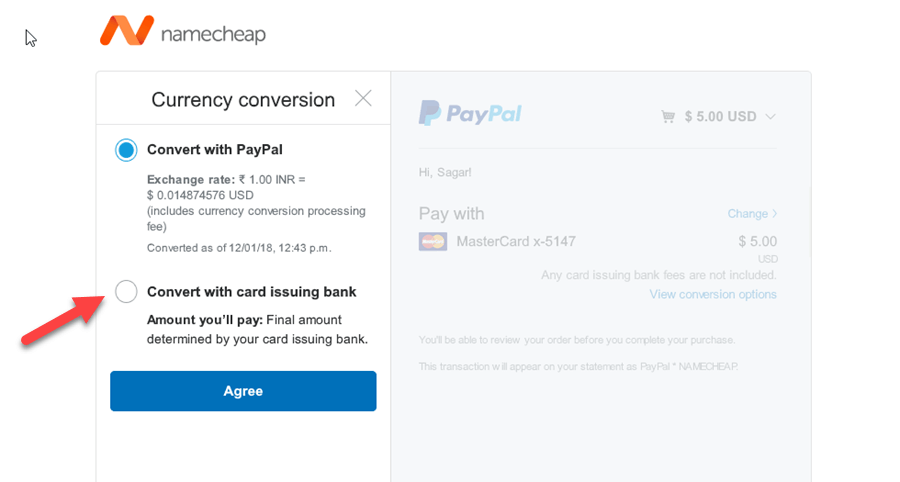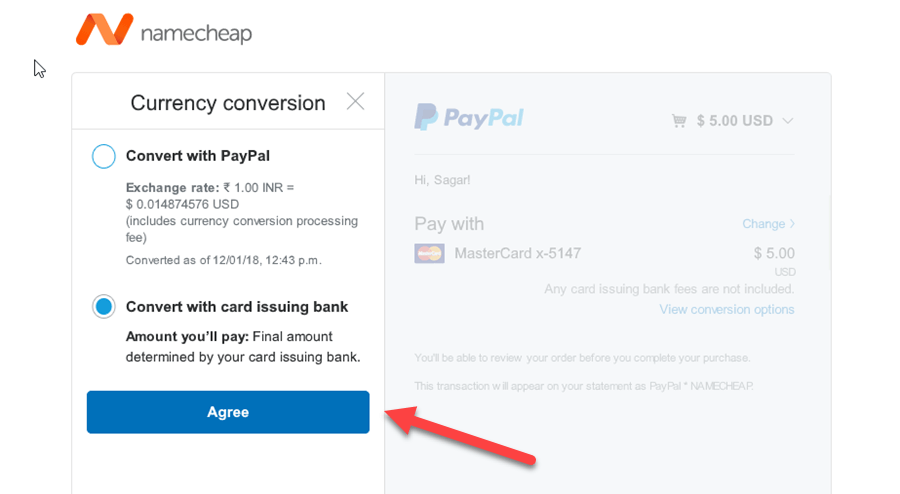 Also, Fix Other Common PayPal Errors
Error 1:- The seller accepts encrypted website payments only. You cannot pay the seller through un-encrypted buttons. Please contact your seller for more details.
The above error occurs when your seller doesn't have any encrypted payment buttons. I do not suggest transacting with such sellers. In case you are so sure that they are legit, you can go on to completing the payment by following the Profile>> Selling Preferences>> Website Payment preferences>> Encrypted Website Payments>> Off>> Save.
Error 2:- Your payment can't be completed. Please return to the participating website and try again.
You can solve the above error by following the Profile>> More Options>> My Selling Tools>> Block Payments>> Receiving Preferences>> Block payments from who>> Uncheck "Initiate payments from the Pay Anyone subtab of the Send Money tab">> Save.
NOTE: You can also apply for paypal credit to enjoy the services. If you are haing billing issues, you can always update billing information on your current payment method or on the payment option. Make sure your billing address is correct as well .
Also check other articles on: The Best VPN Services 2021 , How to Create a PayTM Account & PayTM Wallet [Guide]
Conclusion
You now got the solutions for three common PayPal errors. These errors from Paypal are simply discouraging if not frustrating. If you still continue having the problem, don't forget to drop a comment below.