We all use the keyboard when we use the PC or Laptop and it is one of the most used and the most important parts of a computer. It has been a vital part of a computer and still is. But there are times when small problems occur with your keyboard. There are times when small problems occur with your keyboard. The same happened to me just a while ago. Today, Brighter Guide will teach you how to fix the keyboard if "@" symbol is not working. There is always a solution. So, let's get started.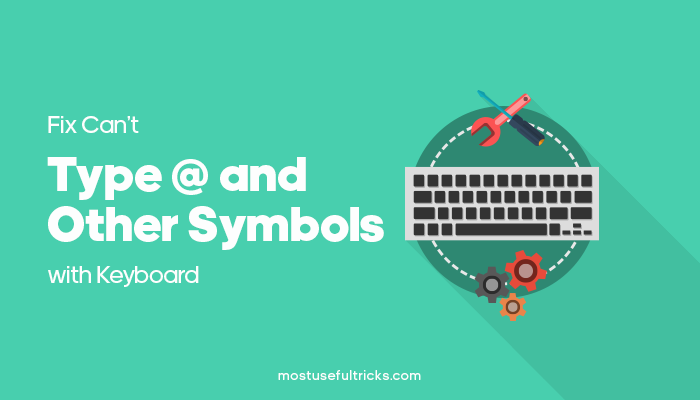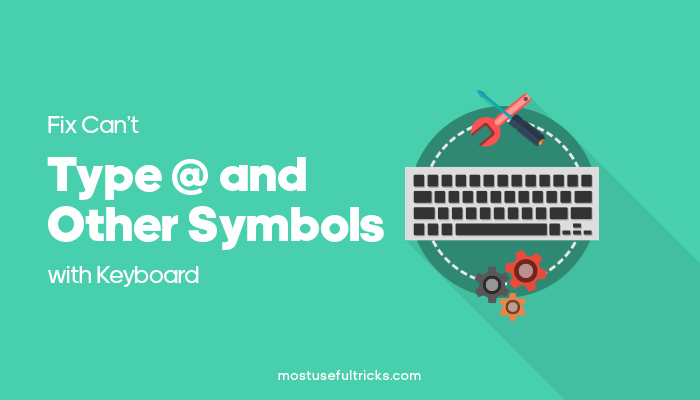 I was doing a fresh installation of Windows 10 on my PC and after the installation finished I noticed that I cannot type "@" sign by pressing shift+2. While other things were working fine, this was the problem that had to be fixed, because without using "@" sign you can't spend many types (hint: you have to type an email!)
Now I also noticed that most of the symbols are not appearing the way they should when I was pressing shift + that button. So if you are someone facing the same issue then you just visited the perfect page. You will find a solution to this little yet pretty annoying problem which needs to be fixed as soon as possible. I have written down the solution right below this paragraph.
How to Fix Keyboard Symbols not Appearing Right Problem
You see different countries use different keyboard layout and their symbols are also different in many cases. While installing Windows 10 on my PC trying to hurry I didn't put that much attention and choose English "United Kingdom" instead of English "India". Now I didn't put that much thought into it at that time, but after checking some settings I found this is the reason why I couldn't type "@".
English Keyboard of United Kingdom is quite different from English Keyboard of the United States or India. So I just needed to change the language and the problem was fixed.
Right now I only own a Windows 10 computer so I can only share the step by step guide for changing the language on Windows 10 PC. But I think the steps will be quite the same for other older versions of Windows OS. So you can refer to the following steps regardless of which Windows version you have installed on your computer. Let's get started.
Note: You can run Keyboard Troubleshooter Windows 10 with a native troubleshooter to find and fix common problems.You can also run the keyboard troubleshooter to fix the character issues.
Check other articles like How to Fix Windows 10 Search not Working Issue , How to Download APK from Google Play Store (Step by Step)
How to Change Language on Windows 10 PC
Step 1: First click on start and open Settings by clicking on the settings icon. It is usually located just above the Power icon.
Step 2: Now type for "Language" on the Search Field. You will see some suggestions appearing, just click on "Edit language and Keyboard options"/keyboard language..
Step 3: Now open this page so you can change your country "I have set it to India" and Language. After you add a new language you need to make that as primary language and just delete the United Kingdom English.
Note: Keep pressing the keyboard shortcut until you get back back to the keyboard layout you use. The number of presses depends on the number of languages for keyboard layout language that you have activated. You can also try the option of using the on screen keyboard on your laptop or PC and see if it works there or not if your physical keyboard isn't working.
Conclusion
This will do the trick. After following this tutorial, for sure, you will have successfully fixed the keyboard. But if you still encounter any problems, don't hesitate to leave a comment below. Ask us about Keyboard Language Layout, Wrong Keyboard Language, keyboard layout type, keyboard mapping, Characters without keyboard, keyboard driver, language settings, or anything from the article. I'm happy to help you. Thanks for reading, Have a great day 🙂