Downloading APK files from Google Play is quite easy. You will learn how to do the same by reading the instructions in this article. This is the latest updated step-by-step guide for 2021, so keep reading to know more. All Android apps are packed as APK files. I don't want to go into details, but it's like a compressed zip of all the code and media files. You can also read other related articles on Brighter Guide!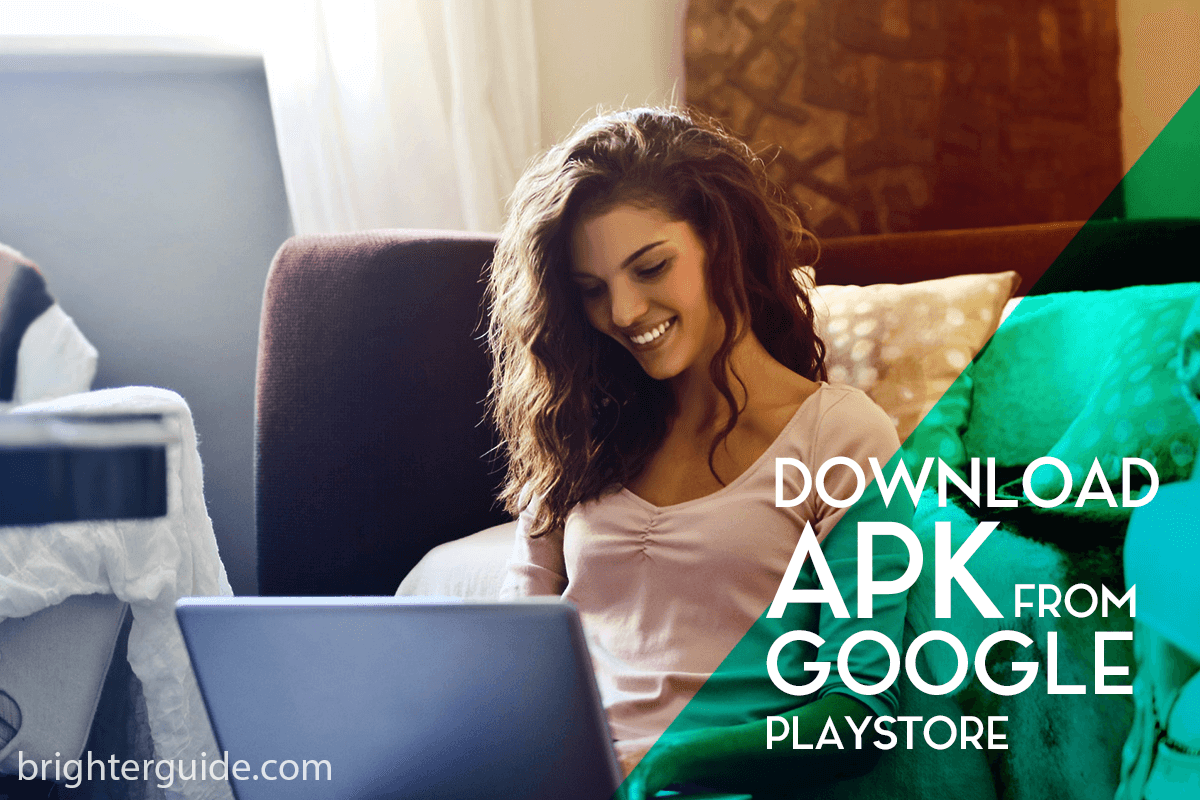 One can install apps on his Android phone by following any of the two methods. The first method is downloading the app from app stores like Google Play, MI Store, or the Samsung App Store.
In the second method, you directly download the APK file on your phone/android and then sideload it. While the former method is safer, the second one has its own advantages. Thus, many users prefer the second method more.
There are many popular APK download websites, but none of those have a vast collection of apps like the Play Store on your android/smartphone. Thus, it would really be awesome if one could directly download the APK files from Google Play on your android/smartphone. Well, it turns out that you actually can.
How to Download APK from Play Store
Play Store has the largest collection of Android apps. Also, if you download APKs from Play Store (All rights reserved), you need to worry about any Virus or Malware issues.
That's why compared to any other App Store like 9Apps. It's always better for you to download the APK from Google Play (All rights reserved) and then sideload it on your phone. You can follow the steps mentioned below to do this.
Step 1. Open Play Store on any browser (don't open the app) and browse for the app on your mobile browser, which you want to download. (All rights reserved) 
Step 2. Now copy the URL of that page. When done, open this website in a new tab.
Step 3. Now paste the URL you just copied in the URL field and click on the "Generate Download Link" button.
Step 4. Wait for a few seconds you will get your APK file download link. Then, download the app and install it on your phone.
Note: If you install an APK file on your phone for the first time, you will have to allow unknown sources from your phone's settings> security settings option.

Third-party apps are another mainstream approach to get applications without the Play Store without invading privacy policy and rights.
How This Works
Most of these sites fetch the APK file from Google Play or AppStore to their servers for a limited time and give you the download link. Thus you can download the APK on your device, but if you share the download link with someone, he won't download it. Also, please note that none of these sites will allow you to download any premium app. For obvious reasons, they have restricted downloading of premium apps using their platform.
Why Download APK file instead of Installing the App from App Store
Millions of people use Google Play Store on their mobile device every day. Maybe that's why I have personal experience that sometimes it becomes unresponsive and gives very slow downloading speed.
Google Play Sometimes shows a particular app on the mobile device is incompatible with your device. However, you may know that there will be no problem if you use that app.
Few apps on the Google Play Store have geo-restrictions. So you have to sideload those if you want to use any of such apps.
Devices like Amazon Kindle Tablets don't have Google Play App, so if you want to install an app on that device, you need to transfer the APK file (yeah, I know about Amazon's App Store).
You can save a lot of Internet Bandwidth(Data) if you download APK directly and save it on your SD card. So, if you uninstall the app for some reason in the future, you don't need the internet to reinstall it.
Check more helpful articles from our site on League of Legends Download v10.16 for PC/Mac (Latest) 2020, mCent Browser – Download to Get Free Recharge and Data every day.
Conclusion
Sometimes while following the method mentioned above, you won't be able to make downloads for some apps on the first try for android devices. Be it earlier versions or modern versions and even on different device types. For Instance, a few days back, one of my blog readers told me that she could not download Hotstar APK from any site. However, after trying a few times, she was able to download it, so keep trying. Ask us about google play services, Keystore files, installation files, third-party service, software customer service, file type, web-based version, or anything from the article in the comment box below.
I hope you find reading this article was worth your time. Comment below and let me know your thoughts on this topic. Thanks for reading the article. Have a great day :).