You don't love music, do you? If you say you do, I know you are lying. And, it sucks when the music player on your phone goes on hanging. That means you are running on low storage, or your phone doesn't have that much memory. And, you need a lightweight music player for your Android device. Brighter Guide will help you to solve that issue.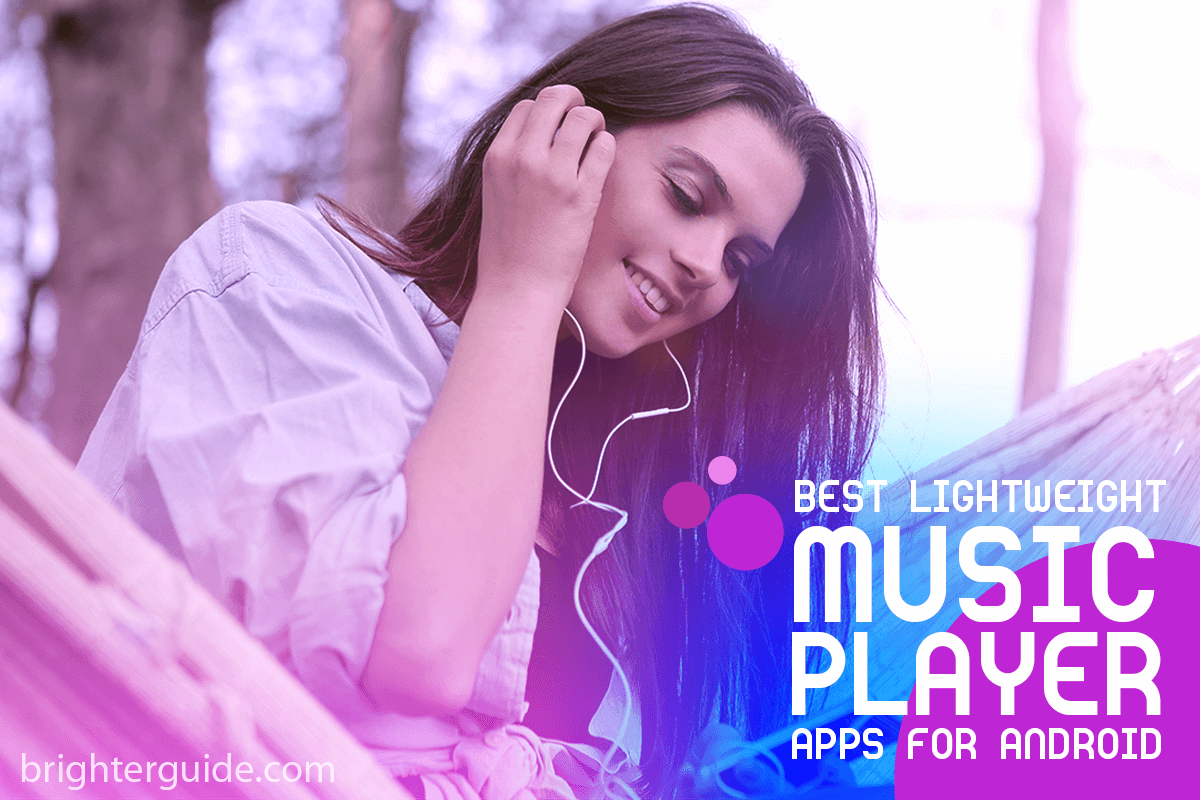 That's why here in this post, I have handpicked seven lightweight music players for Android from the Play Store. Check these awesome Android music players below. I have also shared the download links for each app.
1. Clean Music Player
Are you not obsessed with fancy things like customization and themes? Then, you must go for Clean Music Player as it won't take more than 179 KB of your storage.
You have to pick the song from the correct directory on the user interface and, tap to play the same. Though the app isn't heavy, you will get both notification and lock screen controls.
2. Phonograph Music Player
Do you want theme support? Well, you can download Phonograph Music Player that is under 3 MB in size. It has lock screen controls and notification buttons along with a tag editor.
The materialistic design is impressive as well. Just like on any other player, you can create and manage playlists of your favorite songs. Though the app is still in its beta version, the features aren't locked or limited.
3. Shuttle Music Player
This one here is a bit heavier than the rest. You need at least 5.3 MB to have it on your phone. Shuttle has all the features of a standard music player. You can customize the interface and, even the playback with the in-house equalizer.
There is an option to Chromecast to your TV on the app. The sleep timer helps you stop the playback and save the battery while you are on the verge of falling asleep.
4. Vanilla Music
Here comes yet another music player under just one MB! Your device should have Android 4.0.3 (Ice Cream Sandwich) or higher to run this app. Though there is not a wide range of features, I am sure that this one serves all your music needs.
They have playlist support and different navigation styles. The album art along with the fresh interface makes the app look good.
5. Simple Music Player
If you don't care about the meta-data of a music file and need only folder and plugin based categorization, you must download Simple Music Player.
The app supports A2DP Bluetooth controls and M3U playlist files as well. You can also play music from your USB media as it has support for OTG. The best thing about this music player is the size itself; only 840 KB.
6. Pulsar Music Player
You get all the facilities of a fully-featured music player app with Pulsar. It supports almost all the major audio extensions and has additional features like the sleep timer, chrome cast support, Last.fm scrobbling, etc.
You can edit the tag and display lyrics if you want. The app downloads metadata for the files, which lack the same. So, you will never be disappointed in choosing Pulsar Music Player over others.
7. Rocket Player
Next up in our list of the lightweight Android music player is Rocket. Just like the previous one, you will get all the features here too within a size of 3.5 MB.
The custom lock screen feature makes the playback controlling smooth. Though it supports all the major file types, you need the premium version to play advanced extensions.
Check out for the best Android launcher in Brighter Guide. Aside from that, we also have the list of best Android keyboard and Android games.
Conclusion
You have got seven lightweight music players for Android now. It's up to you which one you should choose. Compare the players listed here by the features and size you are expecting. Then, the selection will be easier.