Do you hate the default Android keyboard on your device? Are you afraid that a third-party keyboard app will steal one heck of your storage space and memory? If you answer YES for both questions, you have just landed in the right place. Brighter Guide will about to give you seven best lightweight Android keyboards that you can install right now.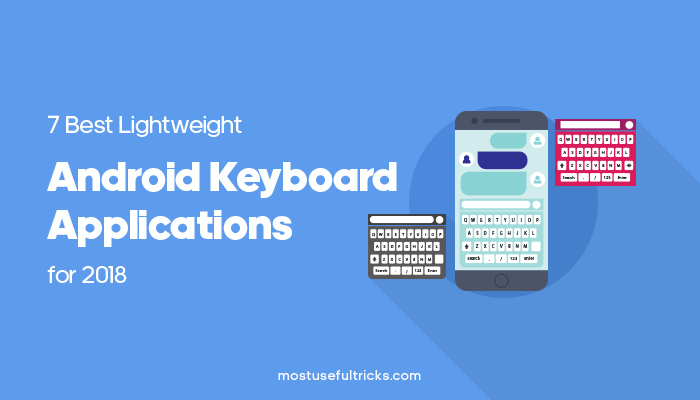 Most of the keyboard apps are heavy due to the features involved. Nevertheless, there are some with small size but rich in features. I have handpicked seven small-sized Android keyboards for you. Read about them below.
Multiling O Keyboard
456 KB! That's the size of this keyboard app. Yeah, you read it right! It supports over 200 languages all over the world. And, you can personalize the interface if you don't like the default theme. Due to the low memory consumption, it can save battery power as compared to even your in-house keyboard app. Multiling O Keyboard supports gestures, emojis, prediction and swiping.
Flit Keyboard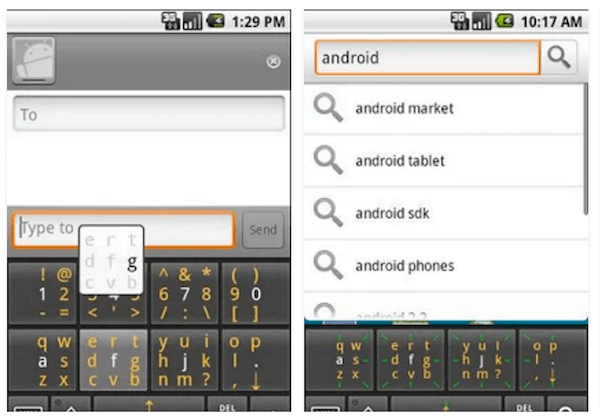 Have you got a smartwatch? Then, you should not use any of the conventional keyboard apps for Android because they take almost all the screen space. The best solution here is Flit Keyboard.
The interface only has eight buttons. You need to do swiping, sliding and tapping to get the letters right. With some additional plugins, you can change the appearance and keyboard layout as well.
Big Buttons Keyboard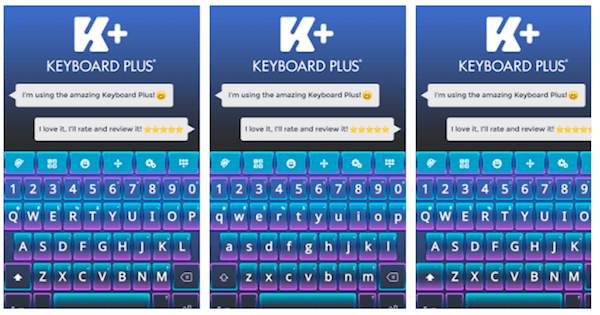 For those who have big fingers, typing on smartphones is always a dilemma. They end up creating many typos due to the larger fingertips.
Big Buttons Keyboard is a solution here as it comes with fairly big sized keys. The layout is not conventional QWERTY, though. But you won't find it difficult to get used to it. For prediction and styling, you have to purchase the Deluxe version.
Hacker's Keyboard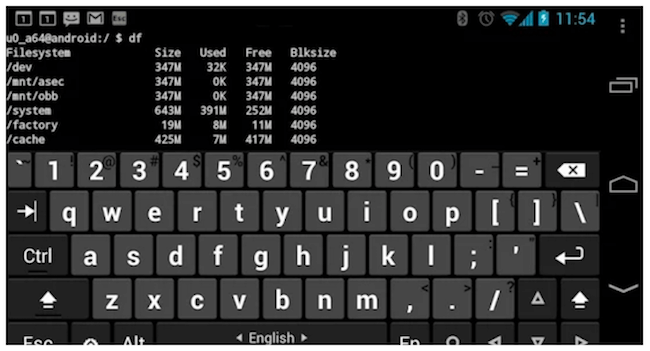 Are you not comfortable with the mobile keyboard layout? Then, you can go back to the computer layout with Hacker's Keyboard app. Unlike other applications, this one has dedicated punctuation buttons, arrow keys, and even Ctrl. It supports multiple layouts too. A plugin is available for dictionary functionality. Along with Ctrl, you will get Tab and Esc also.
Classic Keyboard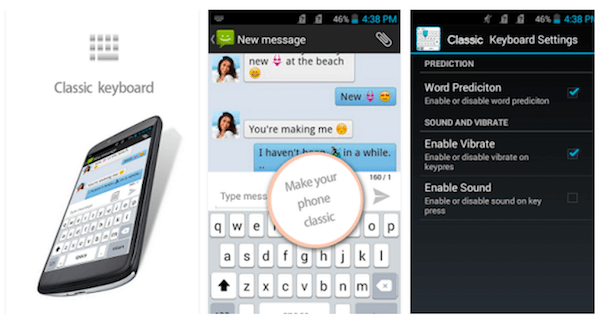 Do you want an iPhone-like lightweight keyboard? Then, this should be it, the Classic Keyboard. You will get the exact layout and color scheme of the iPhone 5S keyboard with standard features like prediction and dictionary. The app also allows sound and vibration on keypress.
CM Keyboard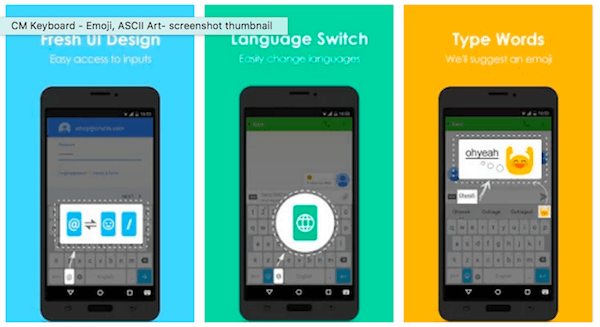 Here comes a fully functional keyboard application for Android that never steals more than 1.6 MB of your storage. What I like the most about CM Keyboard is the emojis. It suggests a suitable emoji based on the text you type. The switching between languages has been made easier with a dedicated button at the bottom of the keyboard.
Null Keyboard
Null Keyboard is the lightest among all the seven on this list. It is only 19 KB in size!
Unlike the rest, it won't provide you with any key. Apparently, you can use it for typing. Other keyboard apps disturb you when you connect a Bluetooth keyboard to your device. On such occasions, you can use the Null Keyboard to avoid keys popping up. If you want, you can download this keyword from below.
Conclusion
You have got seven lightweight Android keyboard applications now. What's your favorite? Don't forget to scribble in the comment section down below.