Learn how to backup your WhatsApp chat manually. Do you want to backup your WhatsApp conversation so that you can get it (the chat history) back on your device if you accidentally delete the app or something else happens? Well, my friend, you are reading the right post.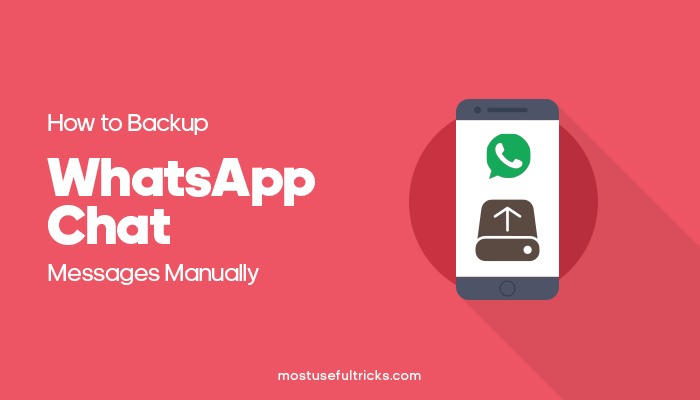 I just created an article that describes the entire process of backing up WhatsApp chat history in an easy way. So I think you will get an idea of how to back up your chat history by checking that image.
However, if you don't understand or want to read the step-by-step text guide, you can read it below the image. So, ok, let's start reading.
How to Backup WhatsApp Chat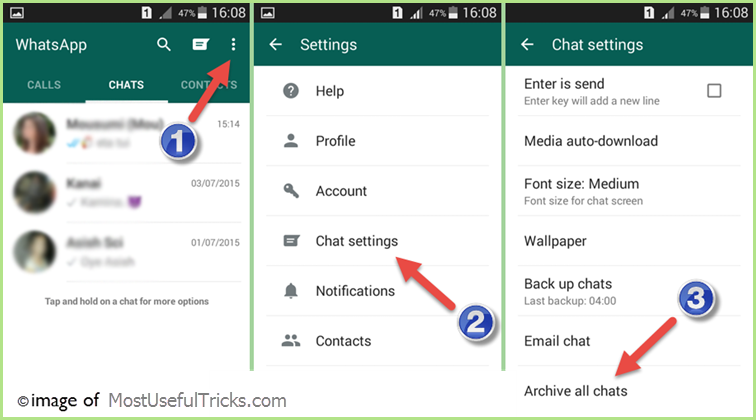 So that was the image. This is not anything fancy. I had not designed the image that much. So without using any extra fancy design, what I have done is take three screenshots of WhatsApp from my smartphone at the time of backing up my own conversation.
After that, I have used Photoshop to join those pictures into one single image. Anyhow, if you still don't understand how to do it, then follow the step-by-step guide below. You can comment below the post to get any help. I am always here to help you.
If you don't properly understand the process, you can follow the step-by-step guide below. You can also comment below the post to get any help. I will try to reply to your comment as soon as possible.
Things to Know About Whatsapp Backup on your Phone
You can get your Whatsapp message backup on Google Drive. This is easy. For iPhone users, iCloud can be the place where you can download your chat backup. For Android users, Google Drive is the best cloud backup.
In this way, you can restore your files, media, conversations, and everything from Whatsapp anytime. Android users can use Google Drive as the best file manager app. The reason behind it is, Google Drive can be accessed from any smart device.
For iPhone users, it is easy to get back up on iCloud. Be it is iTunes backup or Whatsapp backup, you can restore all your data anytime from any device using iCloud login.
Step By Step Guide on How to Back up File & All from Whatsapp
Open your WhatsApp App on your device, iPhone, or Android Phone. 
Next, click on the Hamburger icon (Menu icon) at the top right part of your smartphone screen to open Settings.
Next, tap on the Chat Settings tab.
Now click on "Archive all chats."
That's it, congrats you have successfully backup your WhatsApp conversation and file. 
How to Restore Your File & Conversation on another phone
As you have backed up all your WhatsApp conversations and media files, now it is time to restore them. For Android users, it is easy to restore them from Google Drive.
Install Whatsapp on your new device, sign in with your phone number. 
As soon as you open the app, it will ask for the restoration of previous data. Ensure the device you are using has Google Drive and logged in with the Google mail you previously took the backup in. 
You can select the 'Backup' option to restore the files. It will run in the background while you are using the app. 
For iPhone users, install the app on your new device. Make sure you are logged in to the same iCloud account where you have backed up your data. 
Open the app and enter your phone number to start.
The 'backup' option will pop up as soon as you open the app. Click on the option to get your backup file from Google Drive or iCloud and media along with conversations. 
Conclusion
It's been a while since the last time I published the download Tubemate app for PC on this blog. If you visit the blog for the last few days to get updates, then don't worry; I will be more regular after some time. Ask me about regular backups, Manual backup, automatic backup, Export chat history, backup history, or anything from the article.
I think you should subscribe to my newsletter to get all the latest useful updates and tutorials directly in your inbox. Moreover, As I have already said, please comment below if you need any help regarding the WhatsApp chat conversation back up. Thanks for reading.