As you are here, looking for Notepad++ for Mac, I am sure you know what it is. Simply put, it is a handy text editor with syntax highlighting, customizing abilities, macro recording, and a lot more features. So although you might fall in love with Notepad++ on the Windows platform, you want the same on your Mac machine!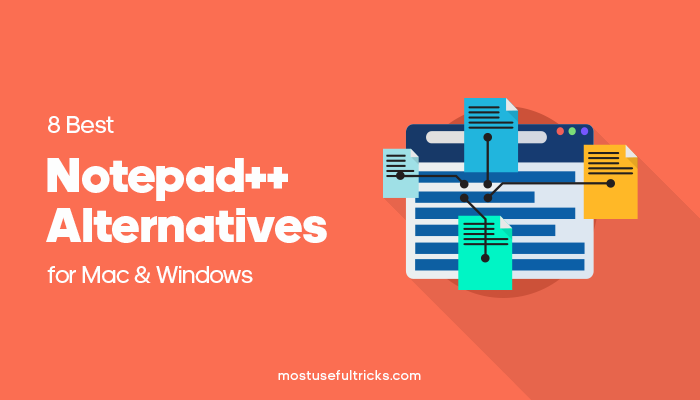 Well, the truth is the software isn't available for this Apple operating system. But the good news is we could find some good alternatives to Notepad++ for Mac. I have handpicked a few alternatives to Notepad++, which you can use on your Mac computer. Are you ready to dive into the list? Here you go!
#1 Atom
Atom is available for free to install. They support almost all the platforms. Coming from the same guys behind GitHub, Atom offers a lot of customization options.
You don't have to be a geek to fiddle with the settings of Atom text editor. They also have a link to the packages, in which people post how to modify the settings in the editor. You can do it with a few lines of HTML and Javascript.
Given Atom is backed up by the guys from GitHub. It will stay ahead of all the competition. If you use multiple devices running on different platforms, you can use an Atom on all of them due to its cross-platform support.
#2 TextMate
TextMate is one of the best alternatives as Notepad++ for Mac. You can download it for free from their website. Even though TextMate doesn't offer any fancy visual elements on the user interface, it will impress you with the available functions.
It allows you to search and replace texts inside a project. In case you want to go back to the history and paste something you copied a while ago, TextMate helps you dig deep down to the Clipboard. The CSS-like selectors assist us in pinpointing the scope of settings and actions.
They even made the latest beta version available for download. Do you want a sleek and straight-to-the-point code editor for Mac? Get TextMate now.
#3 Sublime Text
If you think free isn't enough for your affairs, you can go and download Sublime Text. It is one of the best Notepad++ for Mac alternatives right now. You will have to pay $70 to get your hands on it, though.
Just like Notepad++, it offers syntax folding and highlighting for coding. You can even customize the user interface up to a great extent. You can try the product before buying it. For $70, you can use sublime text on any device you like.
#4 Komodo Edit
You might already have heard of Komodo, right? They have developed a successful Integrated Development Environment for developers.
In case you are a developer, you might have used it as well. Truth be told, not everyone needs a fully functional IDE but a single text editor only. Although it doesn't have too many features other text editors on this list possess, you can expand the functionality by downloading the available extensions. Moreover, some GitHub repositories are also available.
#5 Brackets
Sublime Text is one of the best alternatives to Notepad++ for Mac that you can ever get. However, because it costs $70, you might not want to try it. If that's the case, Brackets seems the best option for you. The best thing about this text editor is it comes from the renowned company Adobe.
They have the Extract feature that lets you have the color, font, gradient, and measurement information you want. Then, when you use all the customization options in the right mix, you can highlight the syntax in a clearly understandable way.
Given Adobe is the developer of Brackets, you can turn a PSD into a webpage within the proposed time limit. They release new features and extensions with updates every 3-4 weeks.
#6 BBEdit 11
Do you have no problems shelling out a few bucks to get the best software? Then, you should definitely try BBEdit 11. It comes at a price of around $50. BBEdit justifies the cost tag.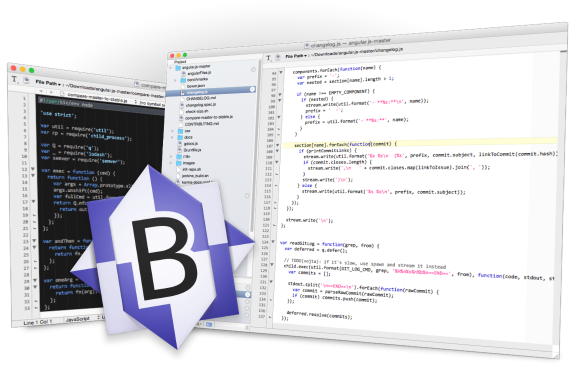 In case you are searching for a cross-platform text editor, this one is not meant for you. Unfortunately, the developers haven't extended the support, and it is available only for Mac.
The program comes with a lot of nifty features, which might not impress you at first glance. However, once you start using it, you will feel the urge to use their settings to save time.
#7 JEdit
Are you looking for the best free Notepad++ for Mac? Then you don't have to look elsewhere, but JEdit. The developers have made this tool an open-source one, giving everyone a chance to alter the look and feel.
There are plenty of plugins, and macro scripts are available to ease your coding works. The plugin manager on the interface makes it easy for us to add or remove the addons.
It supports Windows, Unix, and Mac. And, you can have the same interface on almost all the devices you use for programming. In addition, JEdit extends its support to over 200 languages. The syntax highlighting, auto-indent, and word wrap are a few other features.
#8 Textastic
Textastic supports Mac, iPad, and iPhone. You can download it from the link provided at the end of the page. Unfortunately, we can't stay in front of a computer all the time. Sometimes, we wish for a method to code from our small screen devices.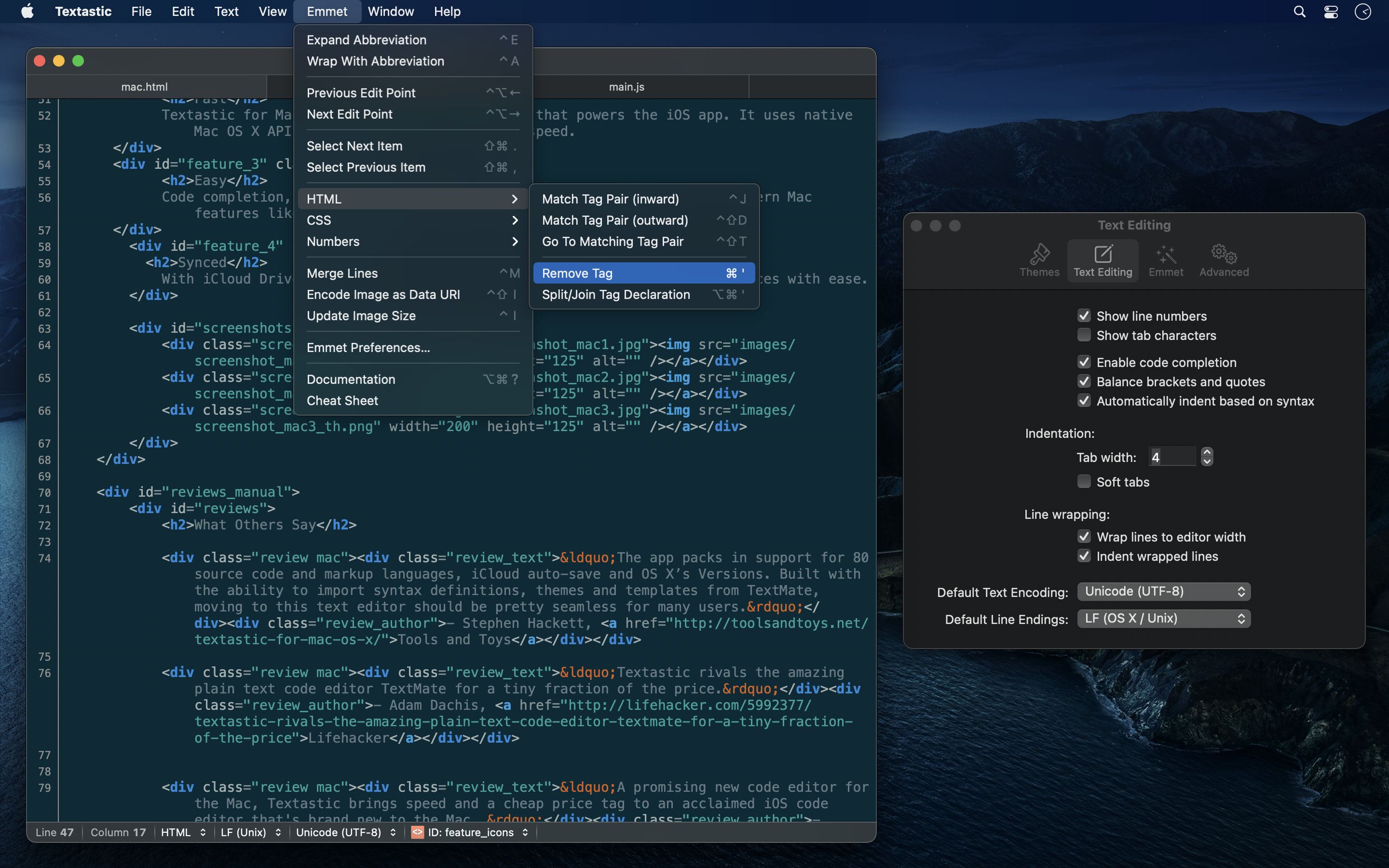 If you want such a feature, you can install Textastic right now. It simply allows you to program on your iPad screen. You have to pay about $10 to bag Textastic Code Editor 6.
It has the capability to highlight more than 70 programming languages as you type. A few additional keys are given above the keyboard to make the coding easier. The code completion for HTML and CSS is another handy feature (like autocorrect). You can connect to FTP, SFTP, and your Dropbox account.
In Conclusion
So you have got some of the best Notepad++ for Mac alternatives now. Among the list, only one of them is paid. Users can get the download link from above or from their official sites. These tools combine simple text editor/simple text editing, popular text editors, sophisticated text editor, modern text editor/editing software. Their functionalities are similar to Notepad ++.
Ask us about code text editor, programming editor, advanced editor, Tool for software, open-source software, versatile text editors, compatibility, alternative Text Editors, feature-packed text editor, source code editor, Productive Software, Software Development Process, customizable syntax, markup languages, open-source License, emulator program, extension browser or anything from the article.
If you ask me my personal favorite, I will opt for ATOM. However, you should know that Sublime Text offers tons of features, which justifies the price tag. Anyhow that was it; if you have any suggestions for this article, comment below.