Have you ever wanted a method to hack WhatsApp so that you can sneak into others' WhatsApp chats? You don't need any magic wand to do it. However, you might be needing the target phone for a few minutes for the smooth functioning of the trick.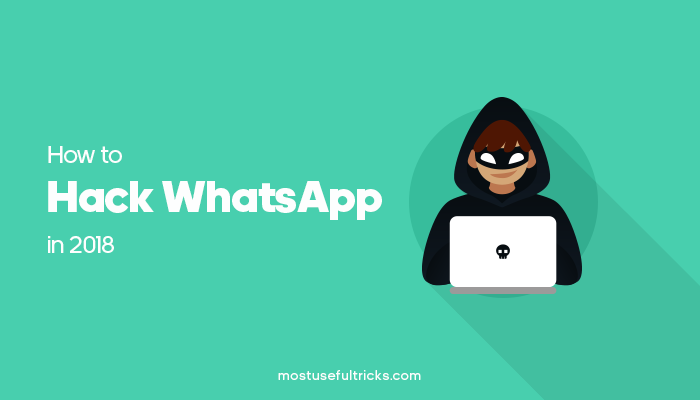 In this article, you will learn how to hack into anyone's WhatsApp account. Of course, there are hundreds of ways to hack a WhatsApp account but we will only provide two here.
2 Ways to Hack Anyone's WhatsApp Account
As stated earlier, you will get two WhatsApp hacking methods here. I recommend you read the steps well and follow the exact same thing. Or else, you might not get what you want.
Method 1: MAC Address Spoofing
Here, you will spoof the MAC address of the target device. Which means you should have access to the device at least for a few minutes.
Step 1: First, you must download two applications; BusyBox app, as well as the Terminal emulator. We need both of them in the spoofing process. The links you got here will direct you to the Play Store. So, you can install the apps right away from the official platform.
Step 2: You need to have both the BusyBox and Terminal Emulator installed on your smartphone. If you have, then go on and open the former. It will ask you to create an account. Don't hesitate to follow a small process of creating a BusyBox account.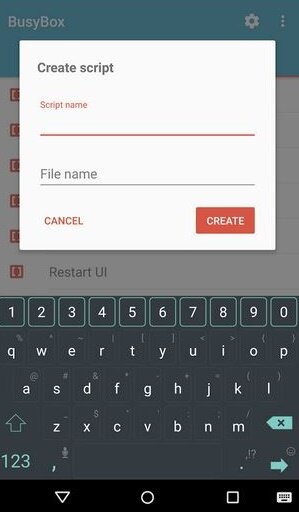 Step 3: Here, you need access to the target smartphone. We have to note down its MAC address. Go to Settings>> About Phone>> Status>> Wi-Fi MAC address. Since there is no option available to copy the address, you have to write it down somewhere.
Step 4: The spoofing process actually starts from this step. Now, you need to open the Terminal Emulator application.
Step 5: Type $ su into the emulator interface and hit Enter. You will not see any noticeable update on the screen, though.
Step 6: You have to type another command, which is $ busybox iplink show eth0 and hit Enter again. Note: Don't panic if you get Device not found the notice. Just replace eth0 with wlan0 and it should be resolved.
Step 7: Enter $ busybox ifconfig eth0 hw ether XX:XX:XX:XX:XX:XX at this step. Don't forget to replace XX:XX:XX:XX:XX:XX with your MAC address. If you forget to do so, the process won't end up well.
Step 8: At this step, you will need the target device once and for all. Take your phone and open WhatsApp. You must create a new account with the victim's phone number. He/she will get verification code via SMS or call (you need to choose between them), which you have to enter into the WhatsApp interface.
There you go! You have successfully hacked into someone else's WhatsApp account. If you do everything right, you will get all their messages and will be able to reply to them as well.
Method 2: Hack WhatsApp without Access to Victim's Phone
Before you begin checking this out, you must know it requires a paid tool named FlexiSpy. It is an app used to monitor phones and computers. We will rename and change the icon of the APK file generated by FlexiSpy so that it looks convincing to the victim.
Step 1: First, you have to buy FlexiSpy from this link. They will send you all the installation instructions to the purchased email.
Step 2: Once you install FlexiSpy, open it up and keep a note of the activation code you receive. We need it in the last step of the process.
Step 3: After activation, the program takes some time to save the data. And, you will get an APK file to be sent to the victim. Given the app has the name FlexiSpy, he/she won't install it. We have to change both the name and the icon.
Step 4: You can use APK Icon Editor to change the name and the icon. Make sure you give an alluring game like "Earn Money Online".
Step 5: Send the modified APK file with the activation code to the target user. He/she must insert the code to start the monitoring process.
If all the steps get completed, you will get access to seeing everything the victim does on the phone. Good luck and safe hacking!
In Conclusion
What do you think now? Of course, the processes aren't easy. You have to put in some effort to make them work.
Even if you don't want to try them, make sure it is possible to peak into your WhatsApp conversations. Moreover, don't install any third-party apps from anybody.
Disclaimer: This post has been written by a freelance writer. We do not take any responsibility for any damage that happens to anything or anyone by following this article. This is for educational purposes only. hacking is bad; please stay away from it guys.