Most of us are fond of multitasking on our computers? For instance, you may like to watch movies while browsing the web using Chrome. If you use a big widescreen monitor, then this is not going to affect you. However, if we talk about most standard computers (15″), it can be a problem. You cannot see both of those windows at the same time. That's why Brighter Guide will teach you how to download Always on Top for Windows!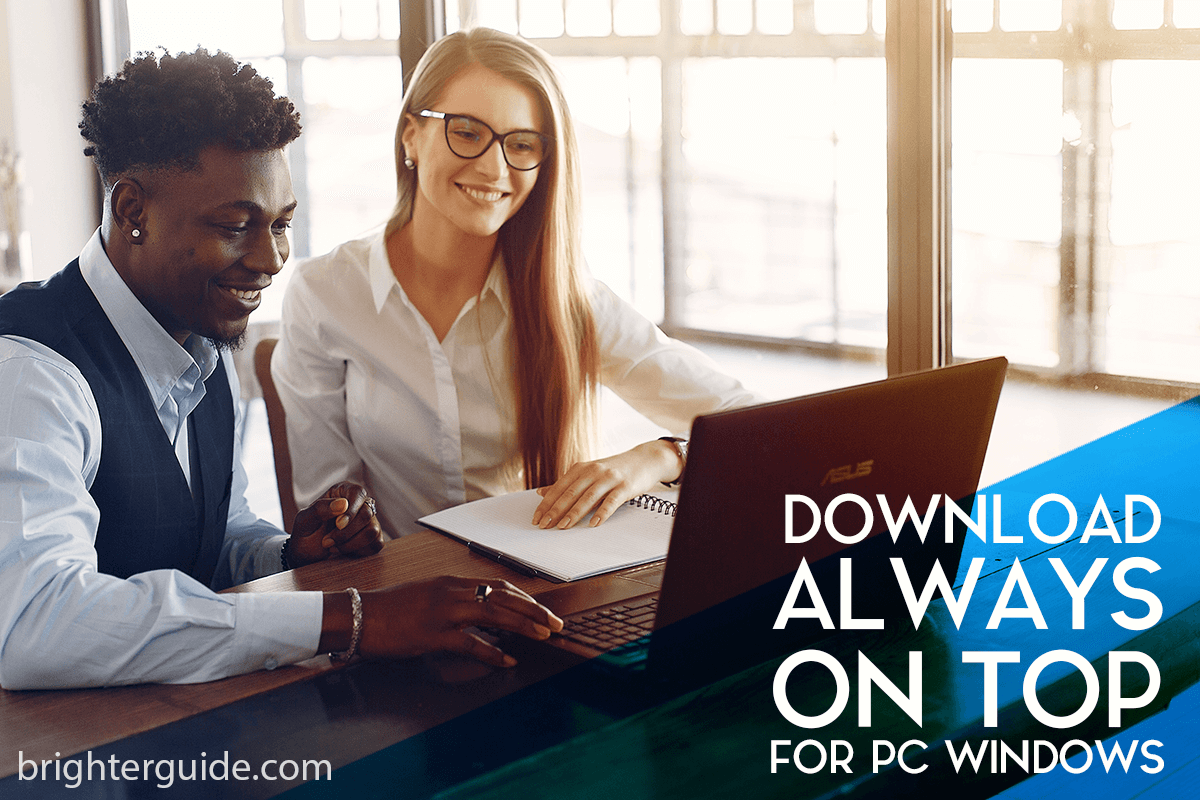 Let's assume you are browsing your emails in Google Chrome on Windows and all the while viewing videos in VLC on your monitor. If you change to the program running the email, the media player window moves to the foundation while the email becomes the active window.
If you might want to keep that video window from covering up even while you carry the single program to the closer view, you may download "Always on Top" standard applications to set your video in a pinned window. This is a free utility that will "stick" various types of windows, even from a hung program to the desktop's frontal area with basic keyboard shortcuts. In short, it sets an active window pin. You can put it back to a full-sized window later.
To solve this issue, Mr. Amit Agarwal of labnol.org created something called "Always on Top." Always on Top is a little freeware utility for Windows computers to set Window pins. It can keep any window on top of your computer screen. This makes it easy for you to do multitasking on your PC with two or even more windows at the same time.
Just imagine how useful this can be for watching from a movie window at the bottom right side of your screen while checking Facebook or Twitter newsfeed for the latest updates. This is especially useful for file transfer or working on file browsers while blogging or doing other things on a fullscreen window. The key features would include allowing you to multi-task.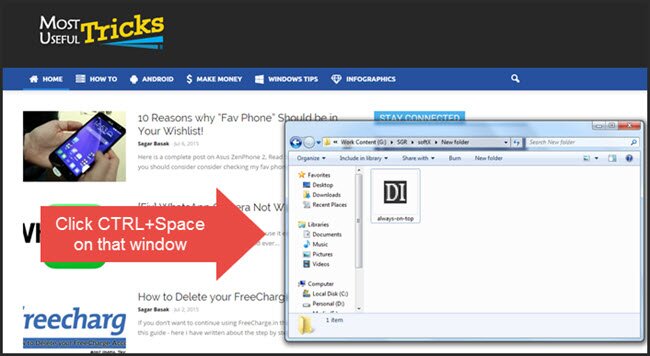 All you need to do is download the app (I have provided the download link below) and use it to make any program window of choice always stay on the top (like Chrome, Firefox, Office Word, etc.).
You can also check more interesting articles from our blog: Download BlueStacks for PC Windows 7/8/10/8.1/XP Laptop, How to Get WhatsApp for PC App [Windows 10/8.1/7] in 2020
Download Always on Top for Windows Computers
As I have already stated in the introduction part of this post, Always on Top is a Windows utility. It can be used on all Pretty much all versions of Windows Operating Systems. You can download "Always on Top" for your Windows XP/7/8/8.1/10 computer from the link below for free. The app is less than 200kb in size.
| | |
| --- | --- |
| File Name | Always on Top v1.0 |
| File Size | 200 Kb |
| Platform | Windows 7 and higher |
| Author | Labnor.org |
Using this utility is very easy. Just download and unzip the zip file, then click twice on the file to run it. Once it is running on your computer, you can select any desktop window by clicking on the header section of that window and press the Ctrl+Space shortcut to keep that window pinned on top of everything else. You can also watch the video below to see this app in action.
Some software like VLC Media Player and even some Operating System's like Ubuntu has an in-built feature which lets you keep any window always stay on top.
However, only a few software has this feature. Anyhow, let me know in the comments how much you like this app. Doubts about window settings, keyboard shortcuts, device management settings, Menu options, tray icon, active foreground window sit, script icon, single keyboard shortcut? or anything from the article, comment down below in the comment box!