Check this list of 7 best YouTube Alternatives. All of these sites let you upload and host videos for free of cost. One of the most exciting things about living in the twenty-first century is watching large societal and cultural changes happening right before your eyes. There is no better example than the rapid rise of YouTube in many countries. YouTube is a universal video-sharing website used to watch video clips online, to view, share, upload, rate, and comment on the videos.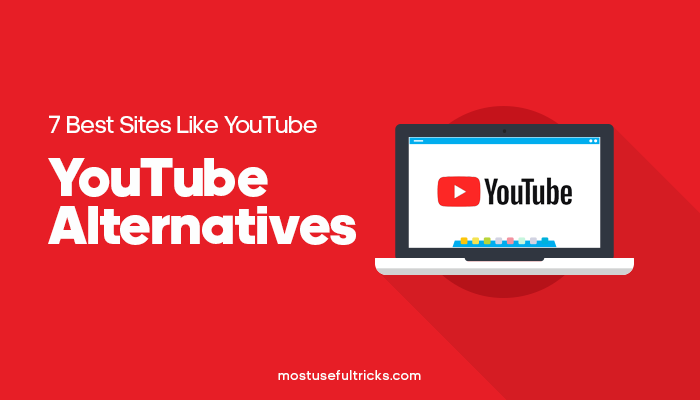 According to me, one of the most amazing thing about YouTube is its ability that has made this world smaller. And, I don't mean that YouTube has shrunken down this world. What I mean is that YouTube has given the incredible power of traveling this world in a single click.
YouTube has opened the new doors for creative channels and people, as never it has been so easy for creative people to get instant fame. But the internet thrives on competition. As there can't be a single player in the game or if it happens then it's not a game my dear.
Just like everything else, YouTube also has a healthy competition that is on to its neck. So, let's not forget that this internet offers variety. And it's just not about a single giant website. So, In this article, I have listed six best alternatives to YouTube.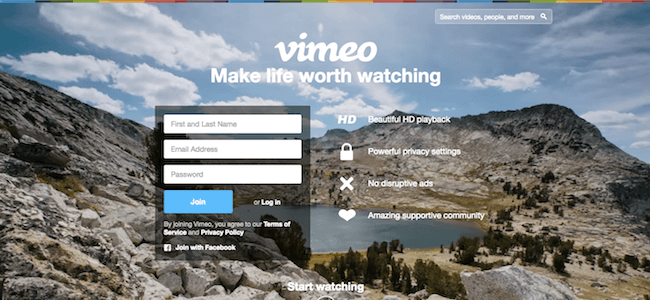 Vimeo is a video hosting and sharing site. It has a simple interface and users can upload high definition videos on a widescreen with fewer controls and complications. One of the very first sites to offer HD quality videos. You have to simply register on the site to download the videos, browse it and even save them for offline viewing. Users can rate and share videos with their friends.
In late 2008 Vimeo launched its long-awaited Plus service, which costs about $60 per year. In this upgrade, the site has removed advertisements. Also, channel owners can style their pages with various themes.
Dailymotion is a French video-sharing website on which users can upload, watch and share videos. Offers a mix of content from users be it a movie or a show or series, a variety of videos are available. You can browse and upload videos by searching tags, channels or user-created groups. Users can also follow, share the videos with other users, subscribe to their favorite channels, add friends, etc.
Zipcast is a friendly and helpful site that is very similar to that of YouTube. It has classic layout designs, and you can register yourself and upload the videos. You can rate the videos using stars, comment and use the real usernames. The site now offers Live Video Streaming via two of the most famous video streaming websites like Justin.tv.
Livestream.com is a great site to watch videos with great features. Dim the Lights is a cool feature that allows you to view only the image or video while the rest of the screen is dimmed making it easier for you to watch your content with minimal distraction.
Metacafe is based in California. This site has a huge following in America and English speaking countries. Here the videos are carefully reviewed by a panel of 80,000 community members.
Videos are well-organized in different categories with recommendations of popular videos. Also, people can comment and rate videos. It pays a good amount to those who post videos, once 20,000 people have viewed your video, Metacafe will pay you $5 for every 1,000 views. Metacafe is extremely easy to use and worth your time.
Vevo is a very popular and fantastic site and should be on your radar. The app and website are entirely focused on live performances and music videos. It is free to download and also you may have to see some ads before the video. The app is quite sorted, and when you search the video, it will bring results similar to your taste.
To watch videos, it is not necessary to create an account. It is a leading site and entertainment platform with globally massive viewers. Meanwhile, if you want to download any video from YouTube then feel free to read this guide and find out how to download YouTube videos.
7. Twitch.com
Twitch is a live streaming video platform owned by Twitch Interactive, a subsidiary of Amazon.com Inc. Introduced in June 2011 as a spin-off of the general-interest streaming platform Justin.tv. It is the biggest video game streaming service globally.
You can view Twitch's streaming content in high definition and landscape view. You can even create your own show and advertise it to others and can also rate a show. It delivers the best original web series to audiences.