You are not using a purchased copy of Windows OS, are you? Most of us use a patched version of Windows that renders this copy of Windows is not a genuine message within a few months. When it happens with said version, you can't set any custom desktop wallpaper given that the desktop background turns black. You may also experience issues in taking screenshots of your operating laptop, especially the Windows notification area. You can never go wrong when you visit Brighter Guide to discover more useful, technical articles.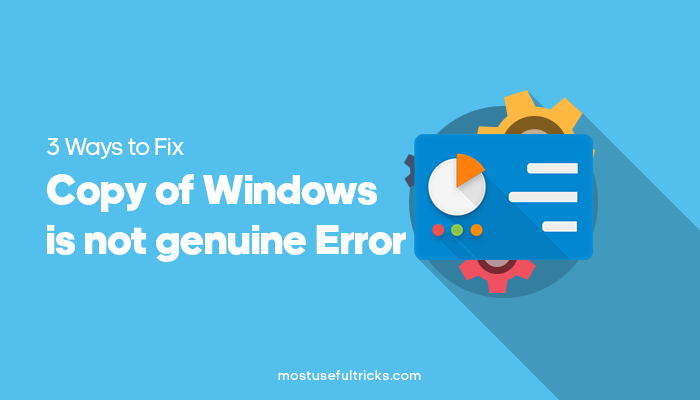 Here in this article, you will learn how to eliminate this error message. I have listed out a few methods to get rid of this error. Since you need a one-time solution for these annoying yet common errors that the Windows version gives you, don't tire. You can try them one by one until you find the perfect solution for you. Below are the steps that can help you to keep Windows operating properly.
Method 1: Using SLMGR – REARM Command
Step 1: We have to open the command prompt as an administrator here. Hit the Windows key and search for CMD there.
Step 2: You will get commands prompt as the first result itself. Right-click on it and choose Run as administrator.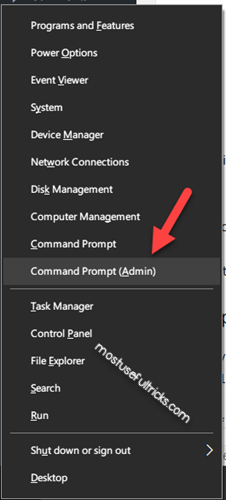 Step 3: All you need to do is enter the following commands to the interface.
SLMGR-REARM command is the one to use
In case you get any errors while rendering the commands given above, you can also try. SLMGR/REARM.
Step 4: Finally, restart your system to see the changes. You will not get the This Copy of Windows is not Genuine error anymore.
N.B.- SLMGR is a tool that manages Windows licenses. With the REARM commands tool, we reset the license key details.
Method 2: Uninstalling KB971033 Update
If you still have this error message or error code, there is something that recognizes your current version of Windows. Removing that file will eliminate this issue. On most computers, such a file comes with KB971033 version updates. So, let's remove that. Don't worry! There is no harm in doing that.
Step 1: First, hit the start button and search for the Control Panel menu. Open the first result itself (which obviously is the control panel).
Step 2: Now, you have to go to the Windows updates section. You can use the search field to find said version updates.
Step 3: Once you get there, you must click on View Installed version Updates to see a list of updates installed on your computer so far.
Step 4: If you have many items on the list, you can again use the search option to find KB971033. Wait a few seconds.
Step 5: Right-click on it and hit Uninstall. You will have to choose Yes again.
There you go! Your issue is resolved. You should be able to run your business without the distraction again. Restart your computer, and when you come back, you will not have the error to taunt you.
Method 3: Deleting SLUI.EXE
You may still face this issue. For some users, both the solutions above might not work. Don't worry because we have one more method that will definitely get you out of the woods. In that case, you should try the fix given below.
Step 1: Open File Explorer (or Windows Explorer). We have to go to a specific location.
Step 2: Click on the address bar and paste the following location address into it. C: WindowsSystem32
Step 3: You have to look for a file named slui.exe. When you find it, delete it from your computer. It won't affect your computer in any negative way.
Step 4: Now, repeat the first method. That's it.
Note: Uninstalling old copies of Windows updates and versions tend to be a little risky since it may result in a malfunction of some program files and unexpected data loss on your PC/computer. The battery can be drained quickly if this error message displays on different Windows versions. You can also go to Windows version updates (Windows updates setting) and click on the installed updates option on the control panel on Windows for checking the update history. You can also turn on the automatic updates feature. Make sure your network/internet is stable before starting the updates. You can also retype your product key/activation key/code if you have one for activation. You can check the activation instruction online or follow the screen instruction on the desktop screen. This error of non-genuine copy may occur due to an invalid or expired product key, and the chances of the product key are corrupted or removed are high. In order to repair the damaged system, you need to purchase the licensed version of Reimage. 
Conclusion
You have three different methods to eliminate This Copy of Windows is not genuine error. Don't forget to scribble down your questions, then put them down in the comment box below. I hope you found this post helpful! Ask us about licensing status, confirmation window, software counterfeiting, genuine removal tool genuine windows, activation error, windows current version, startup repair installs of windows, common computer errors, valid activation files, software licensing management, licensing tool, automatic update feature, external command, reactivation commands, activation errors, activation period, activation code/activation key, windows license, Legitimate license, update option/optional update, security update, windows update, legitimate windows license,built-­in backup tool, or anything from the article in the comment box.