This is the list of top 6 BlueStacks Alternatives, best Android emulators for windows 7/8/8.1/10 Computers. You can also call this post as – the list of 6 best Android emulators for PC. These emulators will help you to run Android games on your Windows PC if you don't want to use BlueStacks. You can also visit Brighter Guide to read more articles about Bluestacks.
In recent years, Android emulators (mainly BlueStacks) have become very popular. Nowadays emulator software has become a must-have application for running Android apps (mostly games) on a bigger screen.
Though Bluestacks is the most popular Android emulator, for many people a software which they don't want to use. Also, many people can't use BlueStacks on their computers as it requires a very good hardware setup.
That's why I created this list of best Bluestacks alternatives. Where Bluestacks requires a good configuration computer, most of the Android emulators mentioned in this list don't require that much hardware. You can use these emulators on any decent computer without getting any error. Start checking the best Android emulators one by one from the list below.
KOPLAYER
Koplayer Android emulator will give you a great playing experience while playing Android games on PC. You can run more than one million awesome apps on your PC. It has the newest kernel technology under the x86 architecture. All of these results huge advantages in performance, stability, controller compatibility of any Android game on PC and can be used as an alternative software on your PC and access phone apps. The installation is easy. Download it now <Download KoPlayer>
Droid4X
Droid4X is a power Android simulator. Yeah, it's a simulator, not an emulator, although don't worry they are pretty much the same thing (Read: Differences between Simulation and Emulation). It's the only Bluestacks alternative in this list that comes pre-rooted for the users who are willing to try advance features of Android OS. <Download Droid4X>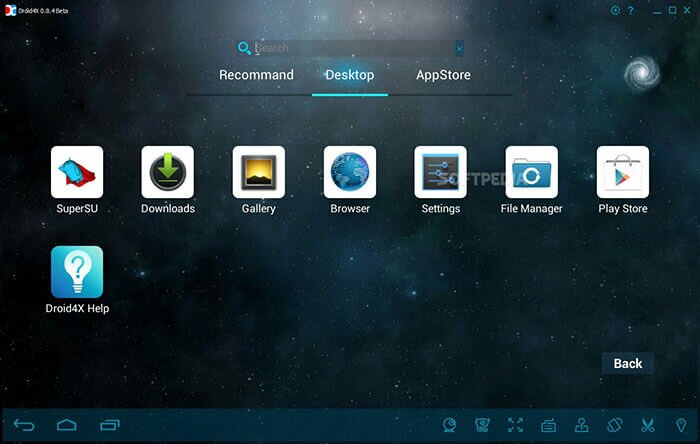 GenyMotion
GenyMotion is a useful Bluestacks alternative for running android games on PC. It supports some advanced features like OpenGL and hardware acceleration. It's completely free for personal use. GenyMotion is the third-best Bluestacks alternative in this list. <Download GenyMotion>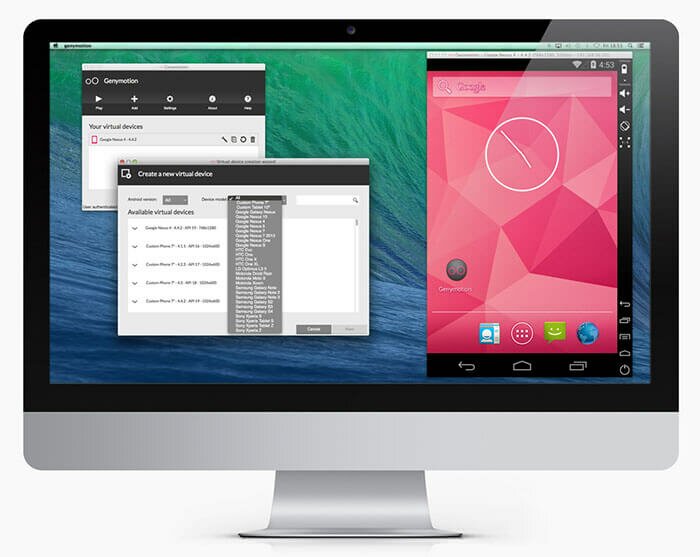 MEmu
MEmu is simple to use a new Android emulator and Bluestacks alternative. Though it was developed for playing Android video games on Windows PC, But you can run any Android app on your Windows PC using it. MEmu also supports the Windows tablet seamlessly. It's a freeware so you can use it totally for free. <Download MEmu>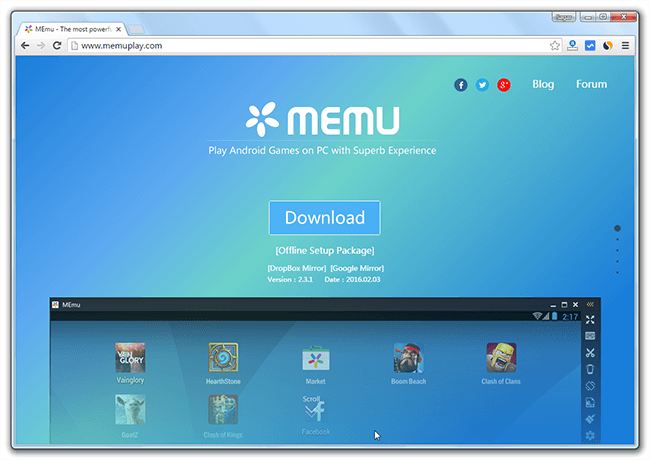 Andy
If you a loyal reader of MostUsefulTricks then you may have notices that I had mentioned it on some of my previous blog posts. It's an excellent bluestacks alternative for your use. Andy is also known as Andy OS can be a great alternative for bluestacks. <Download Andy>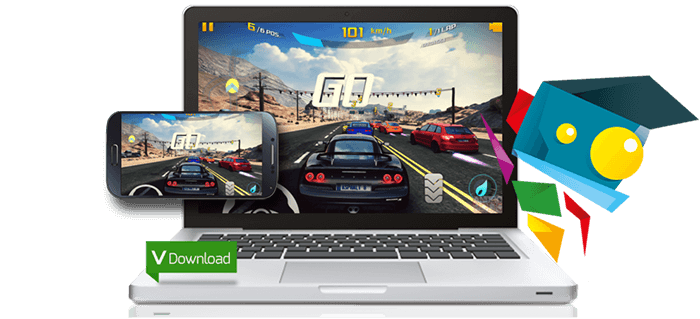 YouWave
If your computer can't run Bluestacks because of some issue regarding the hardware, then you should try YouWave as its alternatives. YouWave is a popular android emulator with all the features built-in. For more details regarding Youwave, you can check their official website and learn about the developer. <Download YouWave>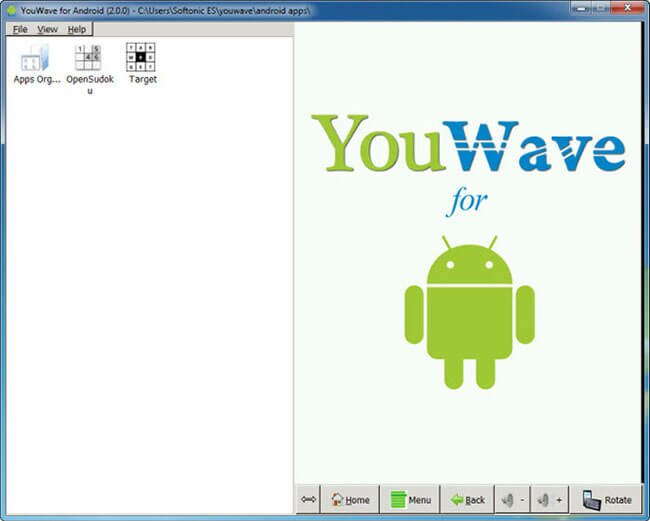 Conclusion
BlueStacks is a user-friendly Android emulator with a couple of features that stands out from the rest. The popular feature is it's easy interface. This is an emulator for game lover. Play mobile game app and other heavy games/heavy-loaded games, multi-player online games, on PC for that complete experience. It has become a big deal for people who loves to play various Android games on their computer. You can use every android applications, mobile games or gaming apps and enjoy phone gaming experiences on your PC/Computers. I had used BlueStacks on many of my old blog posts for running popular Android apps on PC like Clash of Clans for PC, Xender for PC, Psiphon 3 for PC, and many more. There are so many apps on google play store for android devices that you would want to use on your desktop or Laptop. You can use the Android version by using the alternatives mentioned above. They have tons of features which will allow games on desktop and other android programs on desktop devices/desktop PCs.
For running BlueStacks, a pretty good computer is required, but many people still own old PCs that don't support BlueStacks. Also, many people were asking me – "I don't want to use BlueStacks on my PC and what are the best alternatives?" I think I have answered all of their questions in this post. The choice is yours and you can choose them based on popularity. You can also do a trial of these alternatives that are user friendly for best user experience and check performance improvements or excellent performance and find the best one for you. Ask us about some prominent features, developer-oriented features, incredible features, innovative features, User Interface, Multi-Instance feature, emulator for game, user liberty or anything from the article.
So, if you are facing any issue with running BlueStacks, then I would recommend you to use any other android emulator rather than BlueStacks. Try these amazing features if you are a game geek or a game lover who wants to play android games not just on your android device but on PC as well to get the entire desktop experience. I hope you find this list useful, Thank you.